Food
Taking orders – Eyre Brothers
by Helena Lang
Helena Lang had her 'best dinner this year' on a steamy hot July evening.
What is it?
A chic, cool Spanish/Portuguese bar and restaurant from chef-proprietor David Eyre that's celebrating its 15th birthday this year.
Where is it?
Hidden down a quiet side street on the fringes of the City, a five-minute walk from Old Street station.
Who would love it?
Cool couples, groups of friends, lone diners – all would feel welcome and comfortable in this stylish venue.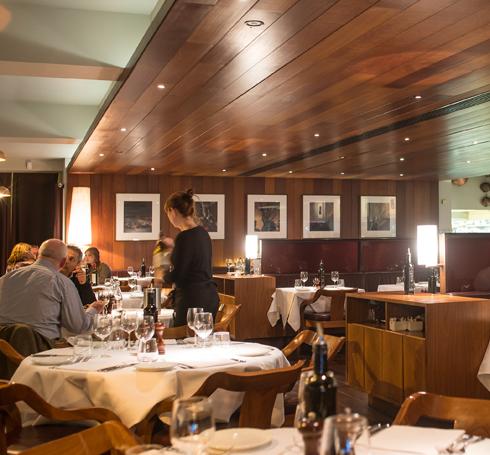 What's on the menu?
The menu is a marriage of traditional Spanish and Portuguese dishes and diners can choose to have a selection of tapas, a traditional three-course meal or just enjoy a few snacks with a drink in the bar area. While browsing the menu, we grazed on a little dish of chilled radishes served with sherry vinegar and flor de sal, £3, and decided to stick to separate starters and main courses. My gazpacho de melon, £7, was an ice-cool revelation – a thick soup of iced Galia melon, watermelon and mint garnished with a sizzling strip of jamón serrano, really lip-smackingly good. My companion's dish of gambas al ajillo, £9, was heavy on garlic, chilli, parsley, pimento and Fino... all in a good way. The main course dish of solomillo ibérico, £24, was a platter of grilled ibérico pork loin that had been marinated with thyme and pimentón. A generous portion of what must have been a very happy pig – the animals lead a semi-feral life in Spain – as the flesh was tender, juicy and melt-in-the-mouth good, served on a portion of patatas pobres, potatoes baked in the oven with onions, green peppers, garlic and white wine. Making your mouth water? Good. You might also want to try polvo assado, £20, a triumph of roast octopus on roast sweet potatoes, roast onions and a salpicao of sweet peppers and chives. Possibly the best-value main course dish in London.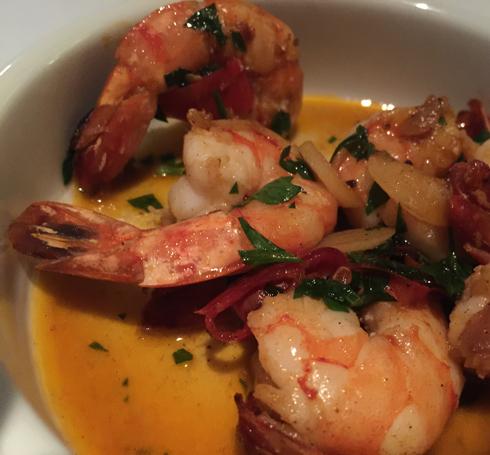 The dish we would order again?
The octopus – a generous portion, beautifully cooked and heaving with flavour.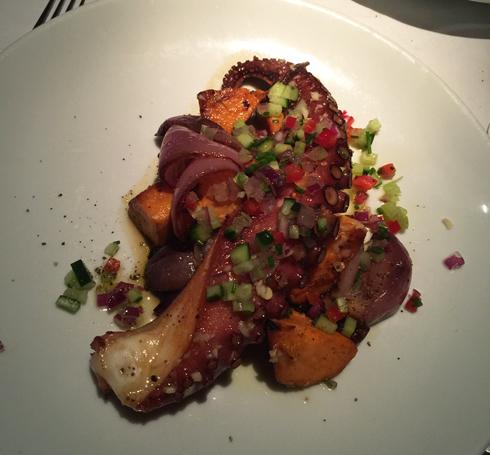 Next time we would try...
Pudding! We were just too stuffed – but the tarta de Santiago, £5, an almond tart with cream, sounds extra yummy.
Don`t miss

---