Food
Taking Orders – Bluebird
Editor-in-chief Helena Lang strolled down London's King's Road for supper at Bluebird, the iconic restaurant that's part of the D&D group
What is it?
A slick, sociable, stylish restaurant and bar – perfect for a night out with friends. Think cool cocktails, a please-all modern European menu and an 'I want one of those' interiors.
Where is it?
It's actually in a former garage – albeit an Art Deco one that's now a listed building. It was built for the Bluebird Motor Company who produced stylish racing cars for the movers and shakers of the roaring Twenties. It's just undergone a design overhaul, keeping the original exterior but with a luxurious, colourful interior featuring tropical plants, leather banquettes, brightly coloured furnishings and splashy modern art. This is NOT a restaurant for wallflowers!
Who would love it?
Up for a good time? Like a laugh? Celebrating something special with a group of mates? This is the restaurant for you. Buzzy, busy and full of 'beautiful' people, you can't help but get swept along by the atmosphere... and the cocktails, including the must-order Made In Chelsea (a vodka, lemongrass and lychee concoction), all add to the vibe.
What's on the menu?
There's something for everyone here, with the kitchen raiding the cupboards of Middle Eastern and Far Eastern cooks, as well as serving up Mediterranean favourites and classic French dishes too. Stars of our supper included a starter of Queen scallops, served on the shell with a sprinkling of chorizo, apple and breadcrumbs (£12.50) and the rich, comforting main course daube of beef with young carrots and celery (£19.50).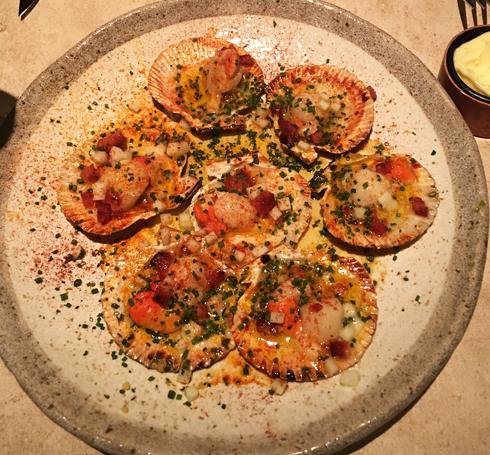 For pudding, we shared a very modern twist on apple crumble – this one had the fruit roasted before the crunch was scattered on top and came with a Sauternes jelly and grape ice cream (£6).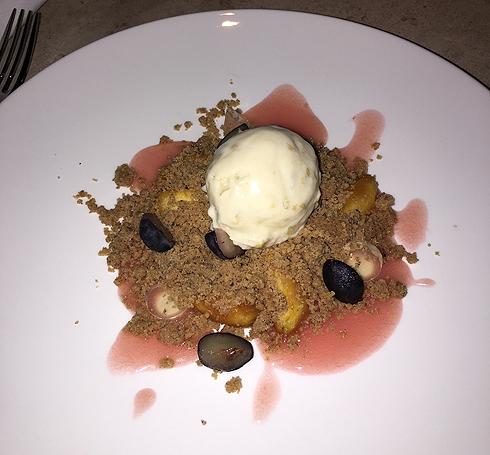 The dish we would order again?
The BBQ quail starter – a generous portion of juicy, tender, spicy thighs on a garlicky guacamole with lime and peppers (£10).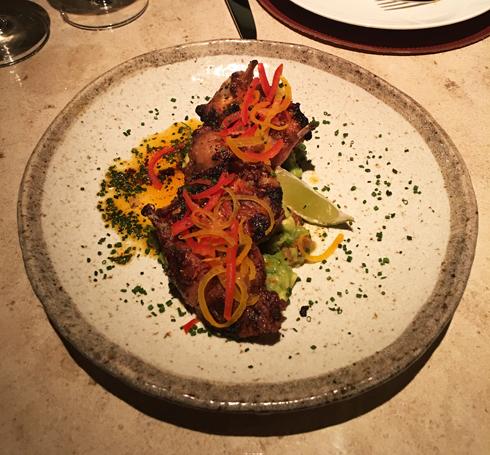 Next time we would order...
Handmade gnocchi, nduja, fontina (£15.50) – perfect comfort food with an Italian twist.
About the author