Food
Pop-up: Purl cocktail bar
by Sarah Alcock
At Purl cocktail bar in London's Marylebone you'll find true magicians of mixology, creating alcoholic alchemy in a decadent 1920s, speakeasy-style setting - what's not to love?
So we were delighted to hear that they've launched a pop-up at The Bedford in Balham, southwest London, and had to go and try it out for ourselves. Baristas wearing obligatory braces and comb-overs shook up some of Purl's classic favourites for us, from GT Turbos to Bubblegum Martinis (made with grape bubblegum-infused vodka and with a popping candy rim), brought back purely for this new pop-up venue. Also on the menu are Mr. Hyde's Fixer Upper, Champagne Caviar, Rum Grog, and other intriguing concoctions made with homemade syrups, smoke-infused mixers, boozy foams and hand-chiseled ice.
GT Turbo...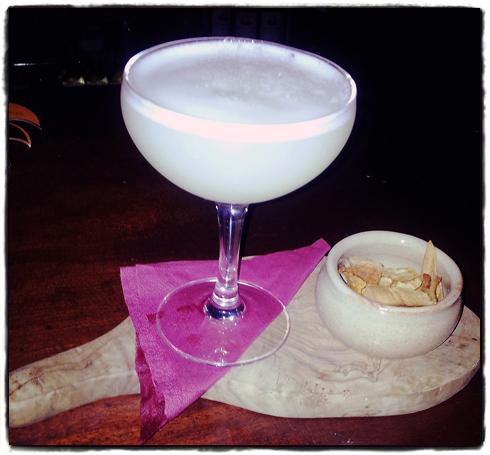 Purl at The Bedford is open until 27 April 2014 and bookings can be made through their website.
Want more in southwest London?
Here are food director Sarah Randell's top three local bars to check out.
Soif
A restaurant bar - grab a seat and enjoy one of the wonderful wines sold by the glass while nibbling on cheese or charcuterie.
The Rookery
A friendly bar in a gastropub-style restaurant. Sip a prosecco cocktail or a craft beer and feast on salted almonds, Sicilian olives or fried corn kernels.
The Dairy
Order a Dairy Americano cocktail and enough bar snacks to make up a supper - we love the potted mackerel with Guinness soda bread and the sourdough bread with smoked butter, amazing!
Don`t miss

---