Food
Pop-up in the City - AD12 at T42
The name sounds like a riddle – AD12 at T42 – but if you solve it, you will be eating the most sublime autumn food in one of London's most dramatic restaurant locations.
The clues are the initials: AD stands for Anthony Demetre, a Michelin-starred chef with two restaurants, Arbutus and Wild Honey, that have already wowed the critics; 12 tells you that this pop-up is only open for 12 weeks; T42 is the location, Tower 42 (but known to all Londoners as the NatWest Tower).
In the space formerly occupied by Gary Rhodes, we sipped incredible cocktails (mental note to self: Bacardi, crushed ice, chopped red chilli and coriander with a squeeze of lime is simple, and amazing) before a dinner that my lucky guest pronounced as the best meal she had eaten all year.
Our favourite starter?
Gnudi, a type of dumpling made with sheep's ricotta, which were creamy balls of loveliness especially when pared with meltingly sweet muscat grapes, onion squash, wet walnuts and olive crumble.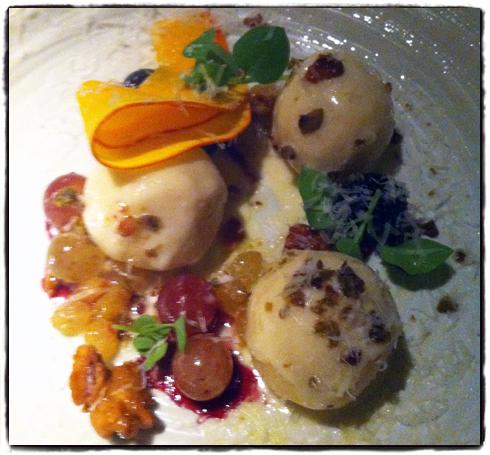 The best main course?
Wild halibut – a large, perfectly cooked fillet served with butternut squash, girolles, shrimps and red quinoa salad.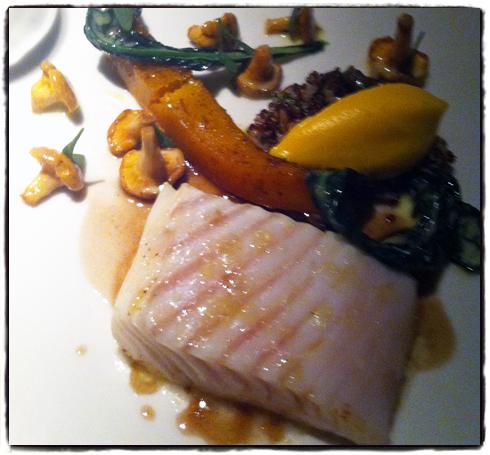 Knock-out pudding?
The lemon parfait was creamy, sharp and garnished with fennel confit and barberries.
A three-course meal is £49 – amazing value for this quality of cooking, the stunning location and the really excellent service... go while you still can. AD12 at T42 is open until Friday 20 December 2013.
About the author