Food
Paul. A. Young's chocolate salon...
by Helena Lang
I find shopping in London's West End an exhausting business, so was thrilled to put my feet up at the Paul A Young Chocolate Salon in the foyer of the beautiful Heal's store.
I could have sipped a refreshing cup of one of Henrietta Lovell's Rare Teas, but instead decided to go the whole hog and indulge in Paul's handmade hot chocolate – which bubbles away in a cauldron in the corner.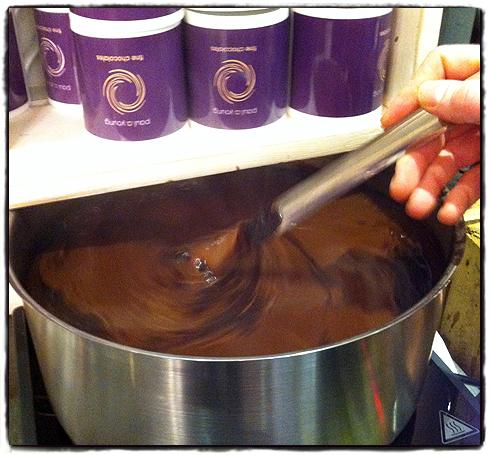 Then I threw the frying pan into the fire, as I devoured one of his amazingly dense and delicious brownies – although one of the Salon's exclusive cocoa nib-drenched cookies did look just as tempting. (pictured above)
The Salon stocks a selection of Paul's handmade chocolates, all produced on-site, as well as single origin bars from the Menakao brand – exclusive to Paul A Young in the UK. Menakao bars come from an ecological farm in Madagascar and have beautiful, distinctive wrappers – making them great gifts.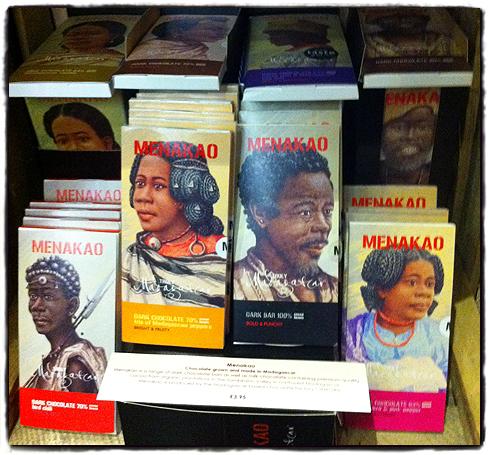 While I was at the Salon I also made some notes on interior design, marveling at the gorgeous pewter wallpaper created by Cole & Son for Paul, which features a cacao pod design, and the cool black KitchenAid mixers on the counter.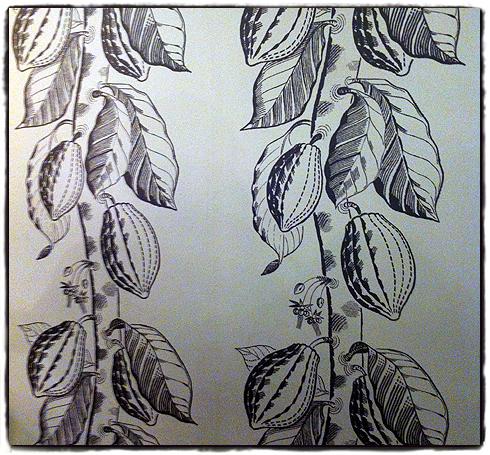 Don`t miss

---