Food
Our prize pumpkin carver is....
Soups, stews, pies, roasts and bakes – the pumpkin recipe ideas for a haunting Halloween dinner are endless. But, before we get to that, there's plenty of competitive carving fun to be had!
To be in with a chance of winning Annie Rigg's Halloween Treats, we asked you to tweet us pictures of your ghoulish gourds. There were some incredible entries, which really put our own amateur attempts to shame.
It's been tough, but we've finally chosen our winner... congratulations Lorna Baker!
Here's a selection of the other petrifying pumpkin pics we received – which do you think is the best?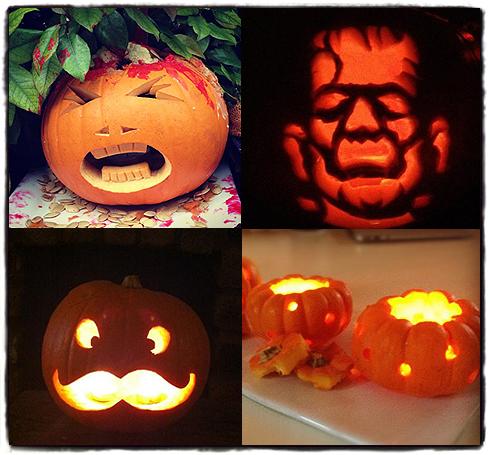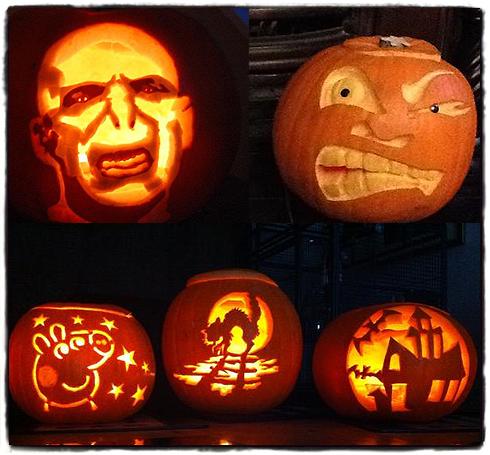 If you haven't carved your pumpkin yet, don't throw away the seeds. Here's a simple recipe that makes the perfect spooky snack for Halloween.
SPICED PUMPKIN SEEDS
Ingredients
100g pumpkin seeds
30g unsalted butter
½ tsp nutmeg
½ tsp hot paprika
a big pinch of cinnamon
1 tsp sea salt
2 tsp maple syrup
Method
Rinse the pumpkin seeds to get rid of any pumpkin flesh, then dry them thoroughly on kitchen paper.
Heat a large frying pan and gently toast the seeds for 1-2 minutes until starting to turn golden. Remove to a plate.
Melt the butter in the frying pan, then add the spices and sea salt.
Stir over a low heat for 1 minute then add the maple syrup and the toasted seeds. Toss to coat and serve immediately.
About the author