Food
News feed: Easter, wild garlic season and a rather egg-cellent cocktail
Every week we round up the newest openings, menus and exciting news from the food world. This week it's Easter, wild garlic season and a rather egg-cellent cocktail at Aster.
Easter...
... is a great excuse for a baking bonanza. Chock-full of biscuits, cherries and chocolate eggs, our giant Easter nest is the ultimate spring showstopper. Or, if you want to spoil guests with an extra-special dessert, these Creme Egg chocolate fondants are the puds for you. Don't forget to check out our Sunday roast, Easter baking and Easter inspiration pin boards for more recipe ideas for the big weekend.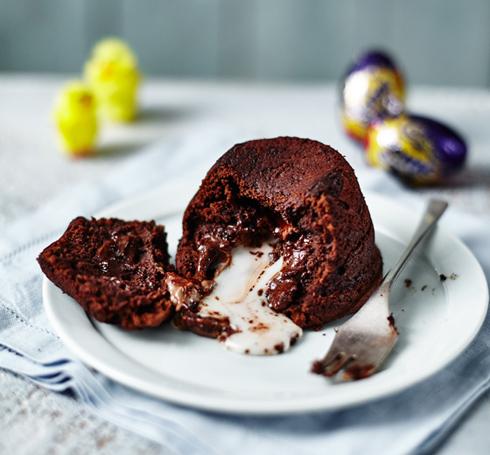 Easter special: Aster Egg Cocktail
Prefer Easter cocktails to Easter eggs? Thanks to talented mixologists at London's Aster restaurant, you can indulge in a combination of the two. The Aster Egg cocktail, a mix of rum, dark chocolate liqueur, Aztec bitter chocolate, milk and sugar, is served in a hollow chocolate egg, and will be available until 17 April at the restaurant.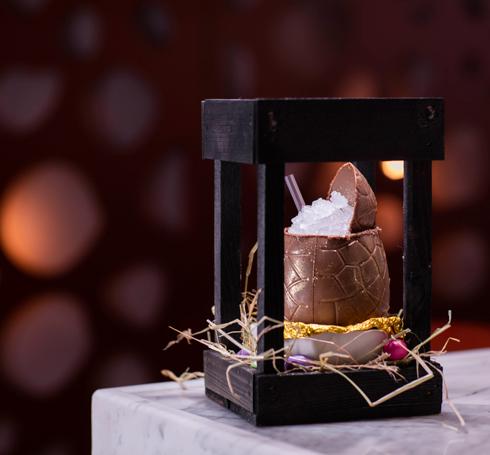 The Big Egg Hunt at Pop Brixton
Celebrate Easter Sunday in the sunshine at Pop Brixton by taking part in The Big Egg Hunt on 16 April. Set in Brixton's vibrant community of independent restaurants and food traders (offering refreshed spring menus and new street food specials) expect a party for the whole family with magicians, street performers, face painters and craft activities.
In season: wild garlic
From March to June, wild garlic thrives in urban areas. The flavourful bulb is often considered synonymous with spring, popular for its sweet, delicate taste. Head to crisp and dip mecca HIPCHIPS to try it in the form of a wild garlic dip. Since opening its doors in Soho, HIPCHIPS has won over London's savoury snackers with a unique menu of hand-made potato crisps and mix-and-match fresh dips.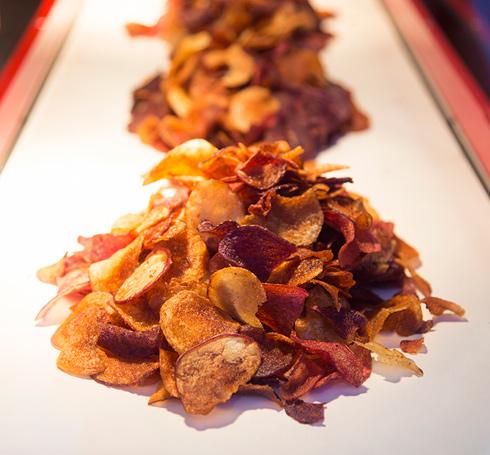 Dinspiration
According to research by Furniture123, 62% of Brits said they would prefer to go to a dinner party than on a night out and 85% said they would be happy to contribute by bringing a dish. Feeling inspired to host an Easter do? Don't miss our dedicated Easter recipe round up - we've got Easter-inspired mains, drinks and more to help plan your soirée (and don't feel shy about asking for contributions!).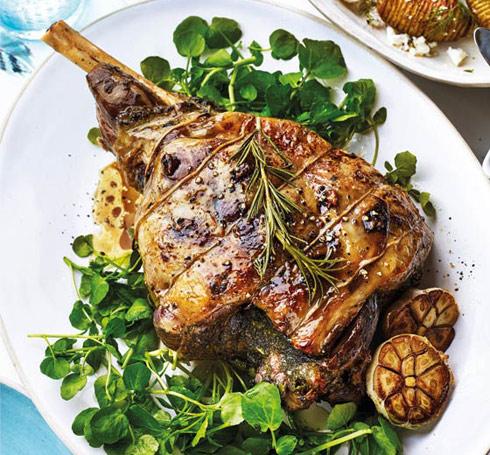 About the author