Food
My most memorable meal: Alexander Armstrong
by Kerry Fowler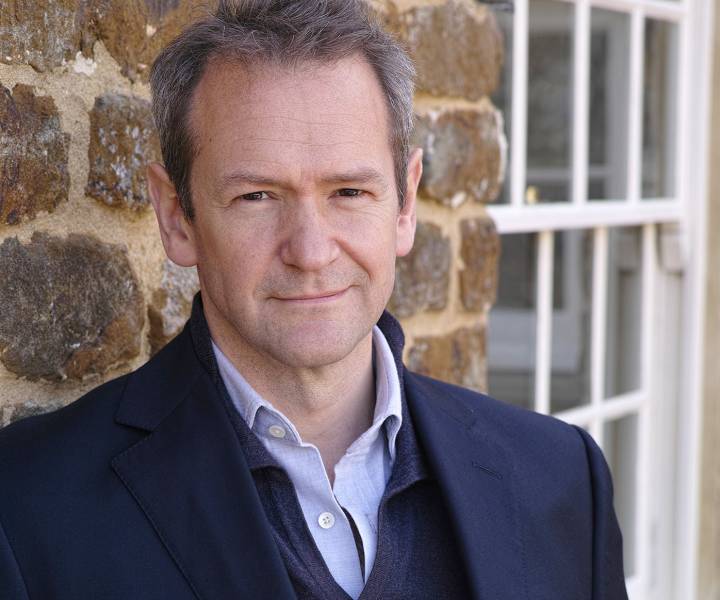 Image: Johny Rigg
Comedian, classical singer and presenter of TV show Pointless, Alexander Armstrong recalls a magical evening in Provence...
I was lucky enough to eat at the multi-Michelin-starred El Bulli in Spain for the last dinner served there before chef Ferran Adrià turned it into a gastronomic thinktank. My brother-in-law [restaurant critic Giles Coren], took my wife Hannah and me as a thank-you for introducing him to his wife Esther, who is Hannah's sister.
It was very special – a coup de théâtre. You weren't allowed to know what you would be eating or how many courses – they just kept coming. At the end we were given a signed menu to remember the evening and think back on all the amazing dishes. I did consider later that, if that was my reward, maybe my matchmaking services should leap to the fore more often!
So, yes, I have had some extremely memorable meals in my life. But the one that will stay in my mind as a rose-tinted, magical experience was one I shared with Hannah last year in a restaurant called Le Castellaras, just outside the lovely town of Fayence in Provence. We stumbled across the place by accident one evening when we were on holiday. In the spirit of anywhere that's lovely, it is a family-run place and is done with huge heart.
Le Castellaras is run by husband and wife, Quentin and Hermance Joplet – wonderful names – and was set up originally by Hermance's father. The couple takes such enormous pleasure from how much you love being there and make friends with you instantly. Plus, the people waiting on us were their son and daughter – she was only seven or eight, but terribly professional.
The tables are set in the garden of the Joplet's small hotel and the restaurant is dreamy with a terrace looking out onto stunning views across to Fayence in the pink evening sun. You sit in the cover of a huge plane tree, with its characteristic camouflaged trunk and just soak up the scenery. It was one of those special evenings where you've had a late afternoon shower – possibly even a shave – and dressed up a little but not too much. You feel glamorous.
It went on for about three hours and you simply have what everyone else has, like being at a family meal. There was an amuse-bouche with Champagne; a fish dish with prawns, squid and some fabulous white fish – no idea what it was; those powerful Andouillette sausages smoking over a spit; guinea fowl; several salads and a sort of ratatouille ribbed by courgettes that was just ambrosial. Plus, a great white Burgundy from their well-selected cellar.
You think this can't be real – it is so rare. But I hope it is getting less rare and people are rediscovering the pleasure of going somewhere where nothing is too much trouble and the hosts are committed to you having the best possible time.
Don`t miss

---