Food
Taking Orders: Jamavar Botanical Supper Club
A first-class Indian menu and superb gin cocktails make this a hotter-than-hot dinner date to remember. This exclusive supper-club kicks off on 7 October, and is running every Monday night this month.
Where is it?
Jamavar is one of the new super-stylish, high-class Indian restaurants in London's super-chic Mayfair. Tucked away in Mount Street it boasts fashion designer Roland Mouret and the swanky Connaught hotel as neighbours.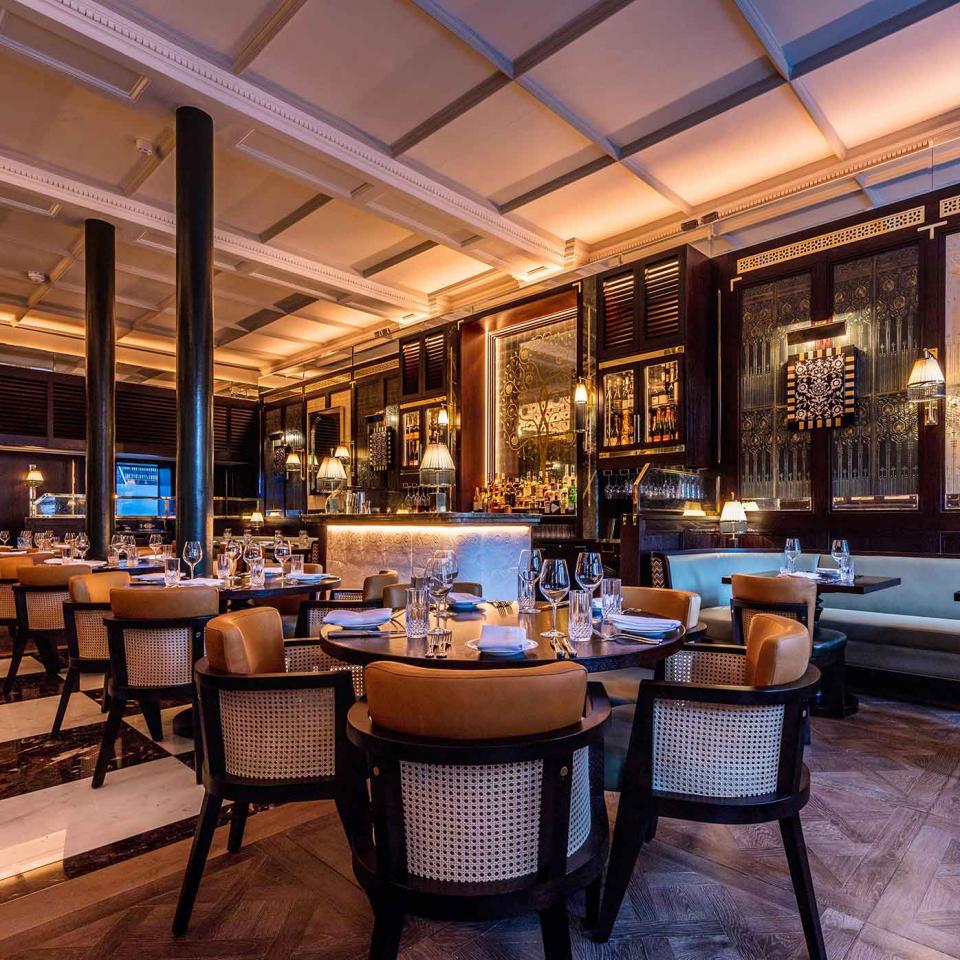 Jamavar, the setting for the newly launched Botanical Supper Club
What's all the fuss about?
At the back of the smart black-and-gold interior of the restaurant there's a little hidden dining-room with a beautiful mini-courtyard garden. Here, at a dining table for eight the team serve a five-course exquisite Indian menu teamed with cocktails using Stranger & Sons gin, a new-to-the-UK brand all the way from Goa in India. Thought beer and curry were the best combo? Then think again. These strong savoury cocktails complement the food perfectly.
What's the place like?
Dark and mysterious, with a large glass-front and bijoux tables. There's a low-level buzz, with groups of friends – many of them Indian – tucking into baskets of naan bread, and, sharing bowls of rich curries.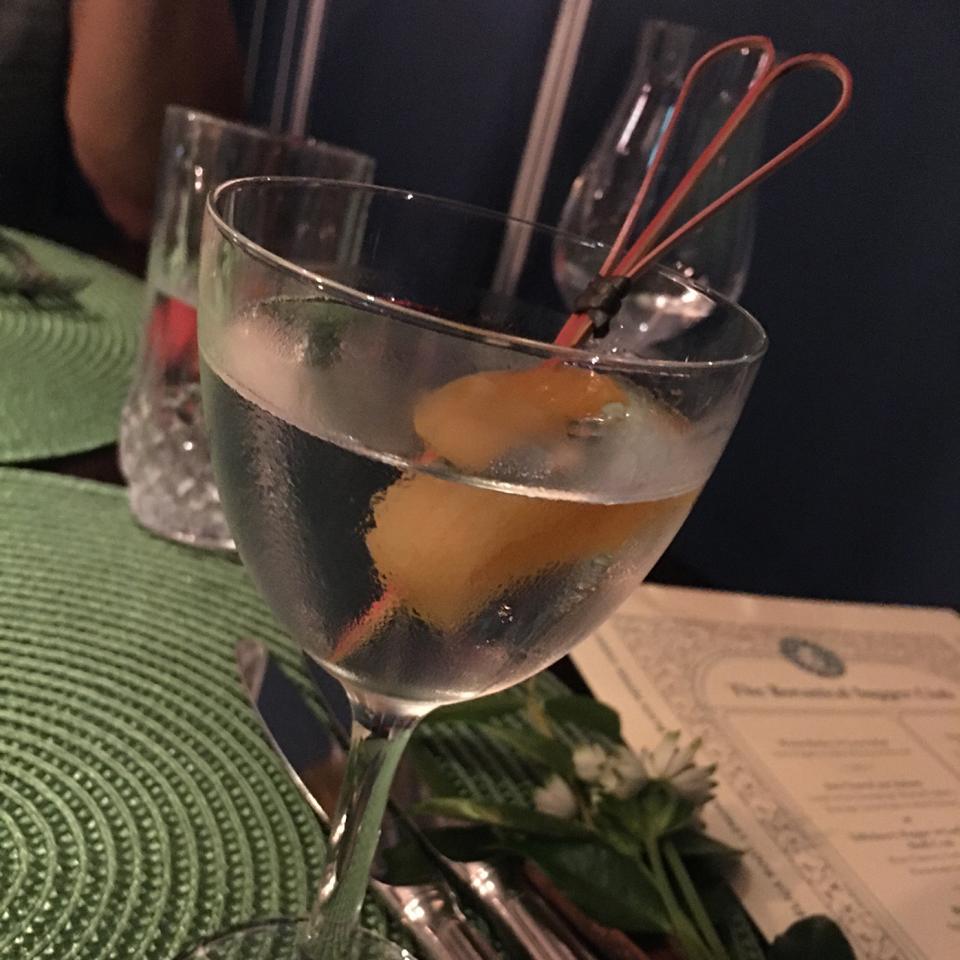 What did we eat and drink?
The first plate was a deceptively simple warm Indian salad of barley and corn with golden beetroot and broccoli served with a Stranger Gibson martini cocktail all powerful kick and a sour-sweet taste enhanced by the pickled apricot garnish. Next up was a crispy-on-the-outside, tender within, battered soft-shell crab with plum chutney and the accompanying cocktail – the Tamala – was my favourite of the night, an unusual combination of gin and caramelised carrot. Then came a delicious lamb-chop, chargrilled to perfection with super-sweet tasty meat. The main event was a rich bowl of butter chicken, chunks of meat in the most luscious sauce served with heaps of garlicky naan, pilau rice, creamy dahl and spinach and paneer. This was washed down with a fruity The Parsley Bloom with essences of plum and (you've guessed it) parsley. Dessert was a surprisingly Western style pud – a chocolate mousse cake with a nougat ice-cream. The perfect end to a very special supper.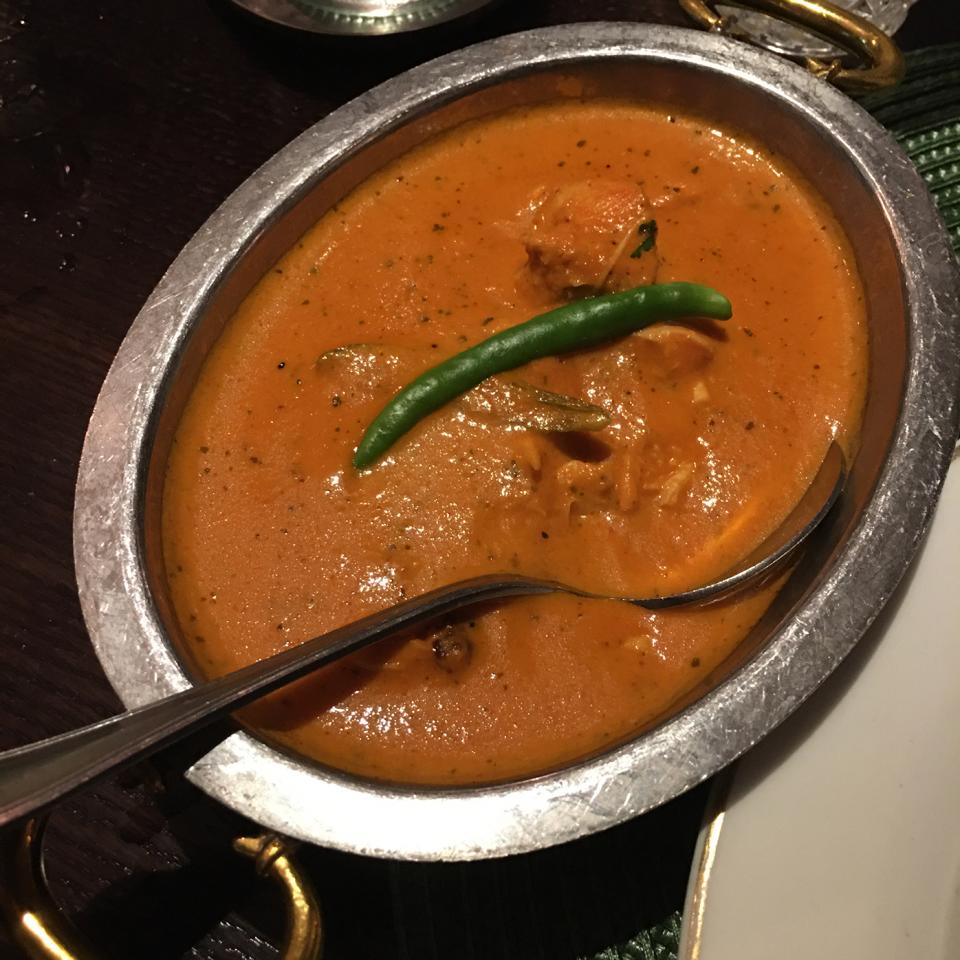 Your verdict?
This is an unusual and very special way to treat a hot date. Sitting supper-club style you get to meet and chat with other foodie obsessives while sampling the most excellent food. The gin cocktails really do break the ice and give lots of opportunities for chat. The evening costs £75 per head and represents terrific value in this part of town and for this quality of food and drink.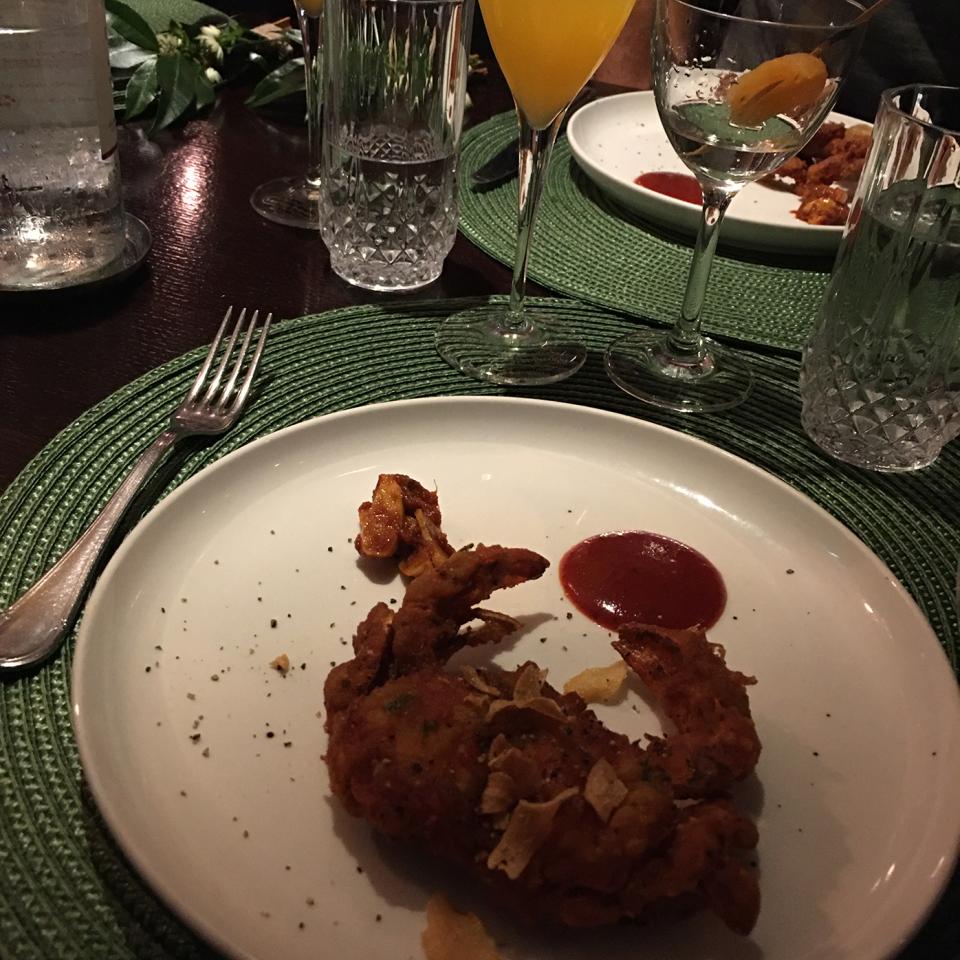 Battered soft-shell crab with plum chutney
Lasting memory?
A gin and carrot cocktail…who knew?
For more information and to book visit Jamavarrestaruants.com/events.
About the author