Food
Taking Orders: Holborn Dining Room, London
A quintessentially British brasserie serving up the best pies you'll ever eat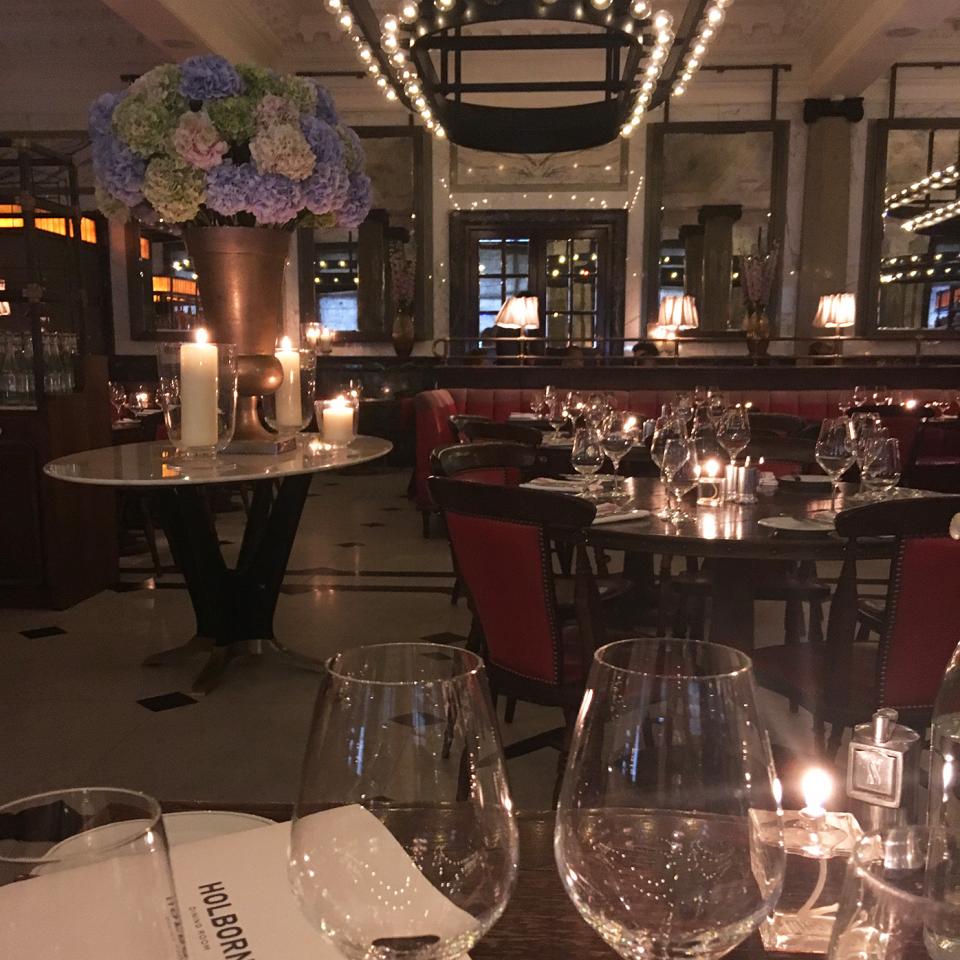 Where is it?
Situated on busy High Holborn in central London, Holborn Dining Room is a stone's throw from Covent Garden. Attached to the Rosewood hotel, it's an impressive restored Edwardian mansion, which you enter via a carriageway and courtyard.
What's all the fuss about?
Executive head chef Calum Franklin has become an Instagram sensation for his incredible pastry work. The restaurant has since become famous for its pie menu which Calum introduced.
What's the place like?
The dining room is a grand brasserie, which has a very British feel to it – red leather benches, dark wood tables, low lighting, sweeping copper-topped bars. It attracts city workers for business meetings, couples out for a romantic evening and tourists looking to experience something properly British.
What did we eat and drink?
To be honest there was only one thing we'd come to eat, and that was the pies. So we worked our way around to them, choosing the fried squid and grilled octopus with chorizo and aioli for starters. We ordered two rounds of Aperol spritzers with two basket-loads of sourdough bread, which we slathered in the handmade Scottish butter while we waited for the starters to arrive.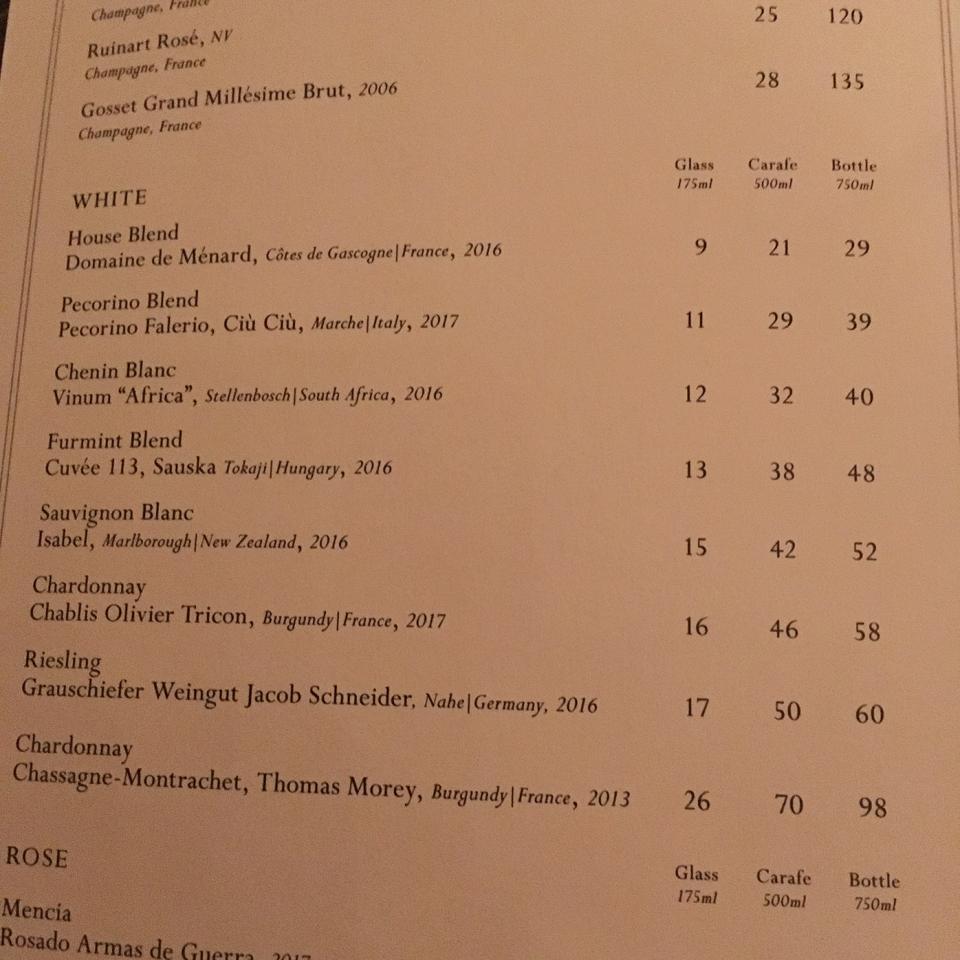 The squid was tender and delicious dunked in the relish mayonnaise and the octopus had a wonderful smoky flavour, which complemented the chorizo and aioli. The sommelier chose two glasses of white wine that paired with the dishes – a German Riesling and a Hungarian blend that were both divine.
It was hard to choose which pies to order as they all sound so tempting. In the end we went for the chicken, girolle and tarragon and the hand-raised pork pie. On the side we ordered truffle and Parmesan fries, mac and cheese and a portion of greens (all in moderation, right…).
The pies arrived and they were everything I imagined and more. Instagram sensations don't always live up to expectations but I can 100% confirm that these did! The chicken pie came with garden peas and was comforting and creamy, studded with tiny girolles with crisp, flaky pastry and the flavour of the tarragon running through it.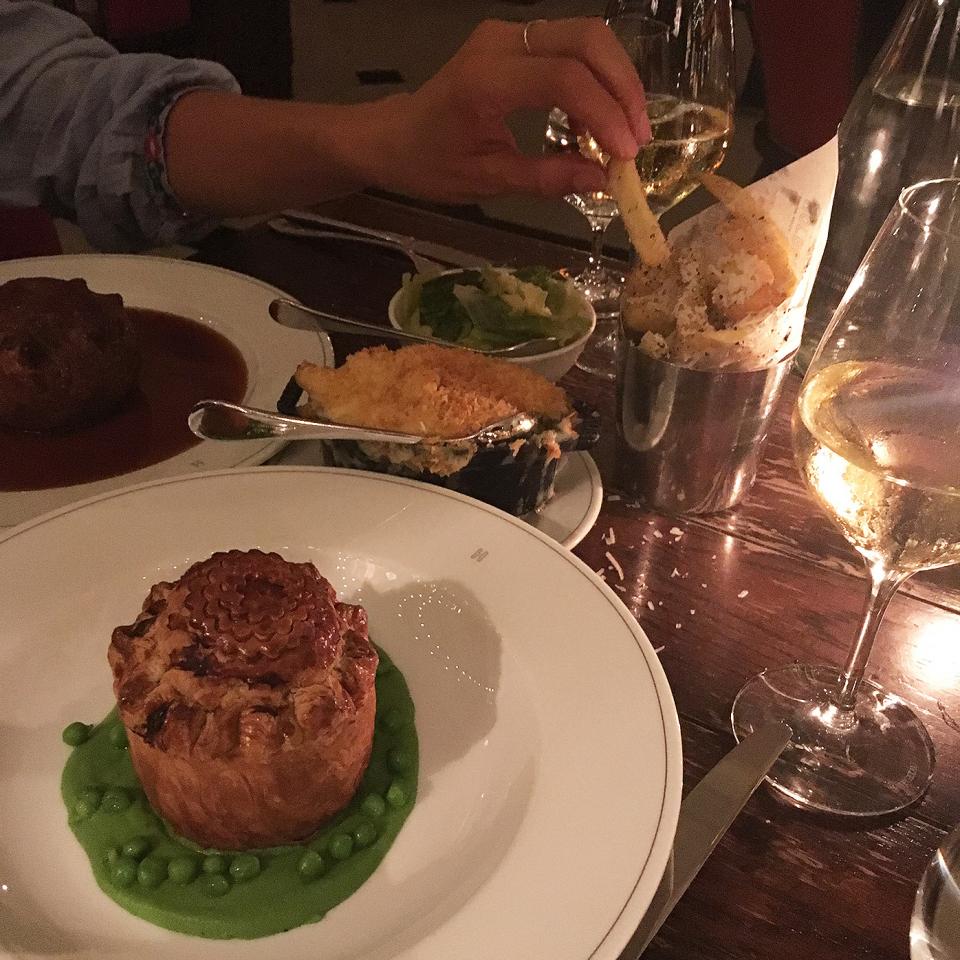 The mighty pork pie came with a rich, glossy, meaty gravy which I could have drank on its own, it was so good. The meat inside – pork shoulder and smoked bacon – was sumptuous and flavoured with fennel and sage. The pies were so generous that we struggled to eat our way through the fantastic sides – mac and cheese flavoured with smoked cheddar and roast garlic and crisp, naughty truffle fries.
The sommelier paired another two white wines to go with the pies – a Chenin Blanc from South Africa and Pecorino Blend from Italy. Both again, were sublime.
Feeling full but with the urge for something sweet, we ordered the sticky toffee pudding, which came surrounded in a rich boozy sauce and the lemon curd slice – tart and refreshing – served with raspberry sorbet.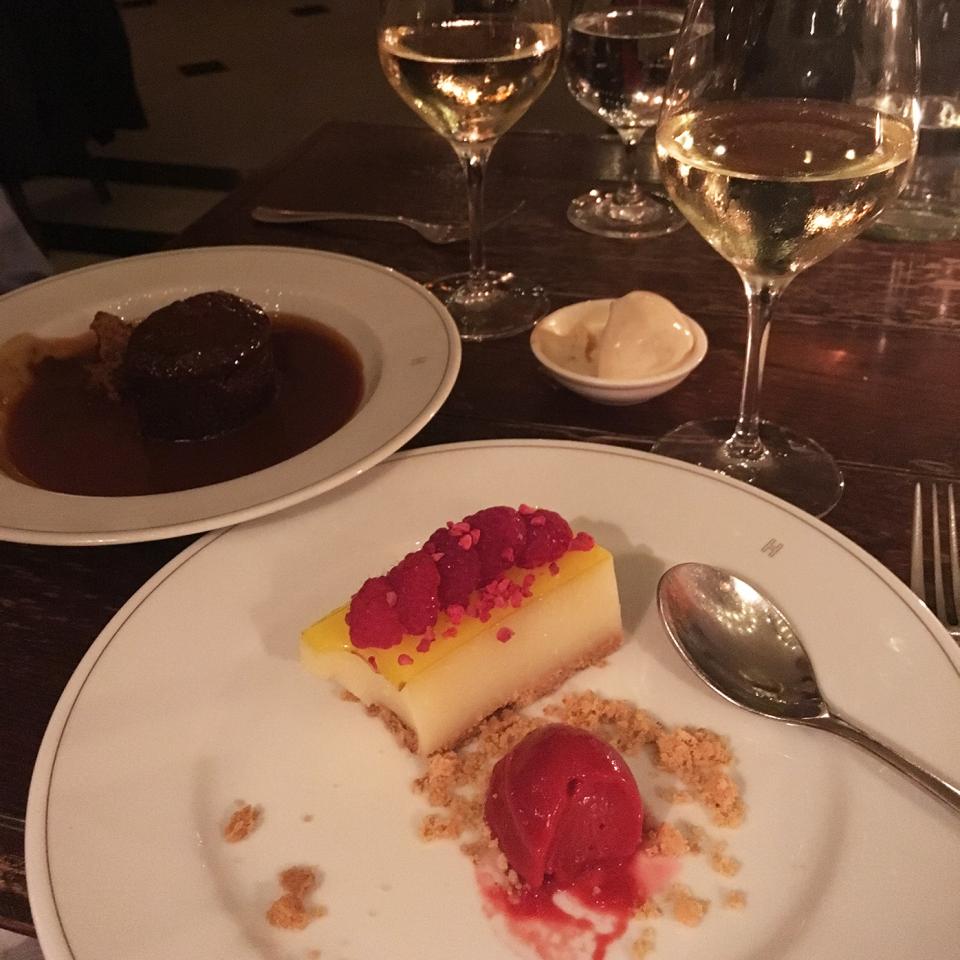 Your verdict?
Holborn Dining Room oozes class, sophistication, taste, and all of this is reflected in the food, the service, and the wine. We loved it all and I only wished my stomach could have stretched to eat every last bit – I sadly had to admit defeat to the truffle fries.
The menu isn't cheap – it's the sort of place you would go for a special birthday or anniversary. But that's ok because it's the sort of good food you only eat every so often and truly enjoy.
Lasting memory?
The pork pie and *that* gravy.
Don't miss Calum's delicious pie recipes:
Cheesy dauphinoise and onion pie
Apple and cinnamon swirl pie
About the author