Food
Get your curry on for National Curry Week (12-18th October)
We really, really love a good curry here at Sainsbury's magazine. Whether it's a light and creamy korma or a fiery phaal, there's not a bod in the office who doesn't have an opinion on where the best one can be found in the capital. So here it is, our map of where to get the best curries, from the cheapest street food takeaway to restaurants a Maharaja would be proud to dine in, all tasted and recommended by the team, so wherever you are in London you're never going to be far from a good curry this National Curry Week!
1) Chai Ki - 1 Crossrail Place, E14 5AR
What? Modern Indian food full of bold flavours and spice with both a fine dining restaurant and a casual eatery
Must-try dish? Goan prawns with roasted garlic, rock samphire and toasted coconut rice
Price range: ££-£££
2) Ale & Spice - 104 Bedford Hill, SW12 9HR
What? Family-run Sri Lankan with friendly, knowledgeable chefs and epic customer service
Must-try dish? Veg thali
Price range: ££
3) Tayyabs - 83-89 Fieldgate St, E1 1JU
What? Almost everyone's answer to the question of where to get the best Punjabi food in London
Must-try dish? Bhindi meat (marinated lamb and okra spiced with cinnamon, garlic and chilli).
Price range: £££
4) Royal India - 47 Stoke Newington Church St, N16 0NX
What? An extensive menu ranging all over the Indian sub-continent, heavy on seafood
Must-try dish? Royal Delight (king prawns in a spiced yogurt sauce rich with butter, tomatoes, and nuts.)
Price range: £
5) Mirch Masala - 213 Upper Tooting Rd, SW17 7TG
What? Best described as 'definitely not swanky', this mini chain of restaurants also covers most of London via their takeaway service
Must-try dish? Karahi butter chicken
Price range: £
6) Tamarind - 20 Queen St, W1J 5PR
What? The polar opposite to #5, Tamarind is very very swanky indeed, well worth saving up and donning the black tie for
Must-try dish? Lobster masala (when in Rome...)
Price range: ££££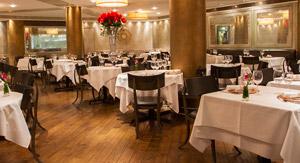 7) Diwana Bhel Poori House - 121 Drummond St, NW1 2HL
What? An unassuming little restaurant tucked behind Euston station serving superb vegetarian street food
Must-try dish? Deluxe dosa (lacy rice pancake stuffed full of spiced vegetables with fresh chutneys)
Price range: £
8) Majjo's Foods - 1 Fortis Green, N2 9JR
What? North Indian and Pakistani cuisine with a strong bias towards healthier or lighter dishes and catering for special diets
Must-try dish? Yam leaf curry
Price range: ££
9) Zayna - 25 New Quebec St, W1H 7SF
What? Pakistani and Punjabi meals where lovingly marinated meat plays centre stage
Must-try dish? Murgh tikka
Price range: £££
10) Imli Street - 167-169 Wardour St, W1F 8WR
What? Street food and classic dishes in super-trendy surroundings from the people behind Tamarind
Must-try dish? Lamb shank (slow braised for 6 hours with yogurt and caramelised onions)
Price range: ££
11) Lahore Kebab House - 668 Streatham High Rd, SW16 3QL
What? Casual restaurant serving classic Pakistani cuisine from a father-and-son team
Must-try dish? Spicy lamb chops
Price range: £
12) Raka - 306 Kingston Rd, Raynes Park, SW20 8LX
What? Exhaustive menu ranging across Tandoori, Mughlai and Bengali cuisines
Must-try dish? Chicken tikka with cucumber raita
Price range: £
13) Needoo Grill - 87 New Rd, E1 1HH
What? A modern, funky eatery serving spicy Punjabi food
Must-try dish? Lamb chops
Price range: ££
14) Rasa W1 - 6 Dering St, W1S 1AD
What? Great-value Southern Indian food with extensive vegetarian options but also superb Keralan-inspired meat dishes
Must-try dish? Konju manga curry (Tangy prawns and green mango with turmeric and chilli)
Price range: £
15) Your house – Anywhere
Don't feel like splashing the cash? Our ready meal secret is Charlie Bigham's chicken tikka masala and pilau rice. Forget microwave meals, the beautiful wood trays of curry and rice are baked in the oven and it really does rival a top-notch takeaway, for a mere £3.50 per serving.
About the author