Food
Fascinating foodies: Mario Presi, cyclist and chef
by Leanne Bracey
Have you ever come across an Italian chef who is also a BMX champ? We met Mario Presi, a private chef who is as nifty on two wheels as he is with a pasta machine. Mario has found a way to combine both of his passions, creating energy-filled snacks for sporty people and adopting the name, 'Chef on a Bike'. We chatted with the busy jet-setting and frantic-peddling chef to find out more about his foodie life...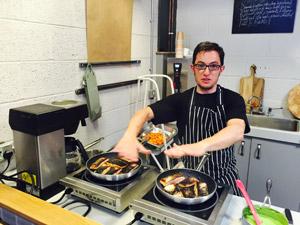 How I fell in love with food...
'I'm from an Italian foodie family in Abano Terme, Italy. I worked in my father's pizza restaurant, learning how to make authentic Italian food, as well as how to run a restaurant.'
Moving to London...
'Eventually, I wanted to get more cheffing experience out of Italy so I arrived in London in 2001. My first job was at The Bridge House, a 'proper' English pub. It was a bit of a wake up call working in a pub where half of the ingredients were pre-made and pre-cooked. I convinced them to add some of my Italian food to the menu and we had great feedback. My next job was commis chef at Le Pont de la Tour restaurant, where I was able to go back to my roots again by hand-making everything.'
Private cheffing in the Alps...
'I then went to work as head chef for Scott Dunn travel agency in St Anton, in the Austrain Alps, catering for private clients and was inspired to set up my own catering company back in London. After the winter season ended, I set up 'Mario Presi Luxury Private Chef'. I've since worked in amazing properties all over the world cooking for lovely people and families.'
My BMX career...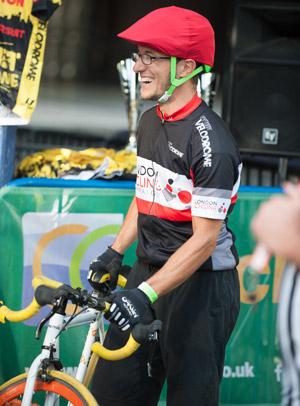 'I started BMX racing when I was 10 years old; it was very popular at that time.
'During my teens I travelled all over Europe to compete. I won Italian national titles, regional titles and I made podium finishes in European races and at the Euro Champs in 1992. After a long break away from the sport, I rediscovered it in the UK. It took me a year to get fit and race again, but I managed to win the British Championships in 2012, fourth place at the BMX World Championships and the National Title in 2013.'
How cycling and food came together...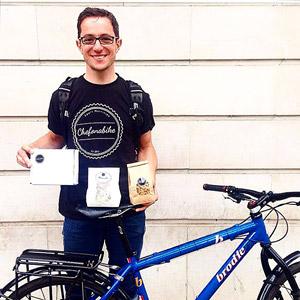 'It was a friend who suggested that I combine my private cheffing with my biking.'
'What I wanted to do was to provide cyclists of any level with alternative, more nutritious options for energy snacks on and off the bike. I wasn't happy with what was on offer in terms of sports nutrition; stuff made months ahead that tastes the same and uses very cheap, synthetic ingredients.'
'So far I make a granola and a muesli, plus energy bars to eat before, during and after cycling. The ingredients I use are 100% plant based, whole foods, vegan and organic wherever possible.'
Do you know a fascinating foodie? Tweet us with your suggestions @Tried_Tasted
Don`t miss

---