Food
Eat Norfolk in a day
by Sarah Alcock
If you're like us and plan a trip around meal times, then get yourself to Norfolk, pack some elasticated trousers and follow our guide to the best food and drink on offer.
Pork belly with the very best crackling
Strattons restaurant in Swaffham does amazing pork belly with the best crackling ever, (and we've eaten a lot of crackling!) The Scotts Field pork that we ate comes from rare large black pigs and it's full of flavour. If you want to pick some up to take home, head to Impson Butchers in Swaffham.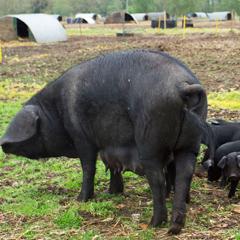 oink oink oink...
Lavender ice cream
The Ship Hotel in Brancaster has an amazing local menu with Brancaster oysters and locally grown asparagus, but our favourite thing was the delicately flavoured lavender ice cream, which is made by local Norwich ice-cream makers, Ronaldo Ices. We also liked the sound of these flavours: Norfolk apple crumble; Norfolk strawberry; Norfolk gooseberry; and Norfolk cider sorbet... ooooh.
http://shiphotelnorfolk.co.uk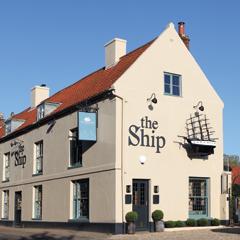 Enter all ye' seeking ice cream
Proper seafood platter
At the Wells Crab House Cafe, a family-run seafood restaurant in Wells-next-the-Sea, they catch their fish daily on their trusty boat, Blucher. On the platter you get sweet lobster, king prawns, delicate dressed crab, oak roast salmon, homemade coleslaw and whelk gratin. The whelks are steamed for hours in a Mediterranean-style sauce, then topped with mash potato. WARNING: you need a big appetite to sink this platter.
http://www.wellscrabhousecafe.co.uk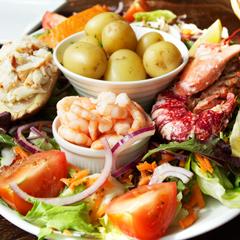 Just...so...good

Pick your own fruit
Wiveton Hall has a colourful, buzzing cafe set within acres of strawberry fields. You can pick your own (in season) – and there are freshly picked seasonal berries and veggies from the grounds on sale all year round in the shop, plus local honey and homemade jams from the kitchen garden. Or you can just order tea and a scone from the cafe. #clottedcream
http://wivetonhall.co.uk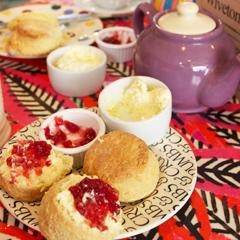 Scone in a minute
Smoked Norfolk cheese
Never heard of the Norfolk Dapple? No, it's not a dance. The Dapple is a local cow's milk cheese that comes in all shapes and sizes: smoked over oak; flavoured with mustard seeds (called the Carrow); and marbled with port (called the Ruby Dapple). Head to Picnic Fayre, near Cley, for samples, and to buy, of course!
http://www.picnic-fayre.co.uk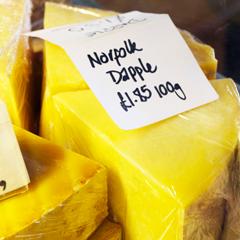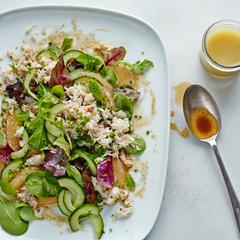 Fresh, zingy, and oh-so-fashionable
Take up smoking?
The Cley Smokehouse produces every kind of smoked fish and meat. Head to Cley High Street and take your pick from smokehouse crab pâté, chilli-smoked mackerel, orange-smoked trout, dressed Cromer crab and oak-smoked kippers... we could go on!
http://www.cleysmokehouse.com/index.php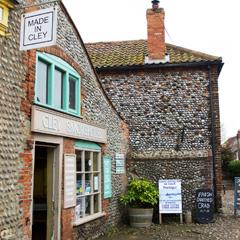 Smokin' hot

North Norfolk tipple
North Norfolk produces some of the best malting barley in the UK because of its climate and the moist, salty fogs that come off the North Sea. Try a rich, mellow Whin Hill cider or wine (right next to the Wells Crab House Cafe), take a tour of the English Whisky distillery in Roudham, (the first in the UK), or try a pint of real ale; Norfolk Kiwi ale is brewed by the owner of The Ship Hotel.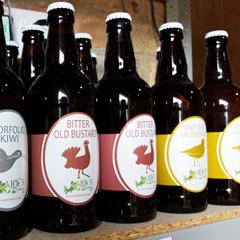 Don`t miss

---