Food
Taking Orders: BOTTLES Wine Bar, Old Spitalfields, London
by Hannah Sherwood
A slick new wine bar with excellent food to match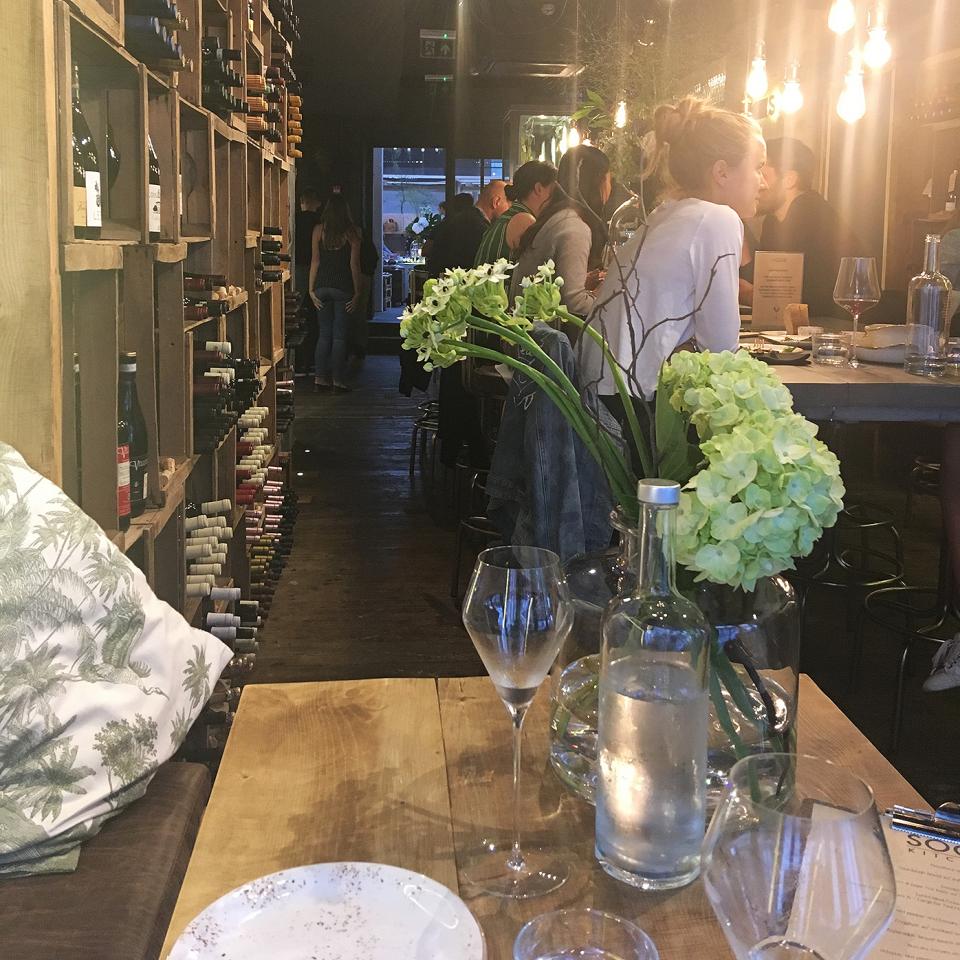 Where is it?
Nestled alongside London's famous Old Spitalfields Market in East London, BOTTLES isn't far from Liverpool Street station making it a great location for an after work bite to eat and decent glass of wine or a gossip with your girlfriends over a bottle or two.
What's all the fuss about?
BOTTLES is a new venture from the Italian co-founders of Bottles & Battles in Mercato Metropolitano, near London's Elephant and Castle. The focus is on quality wines (clue is in the name) from independent producers and small farms. While the list is predominantly Italian, there is a worldwide selection too, with around 180 bottles to choose from, it's the perfect spot for wine lovers. Alongside the wine is a delicious menu of small and large plates with a focus on seasonal, good-quality produce.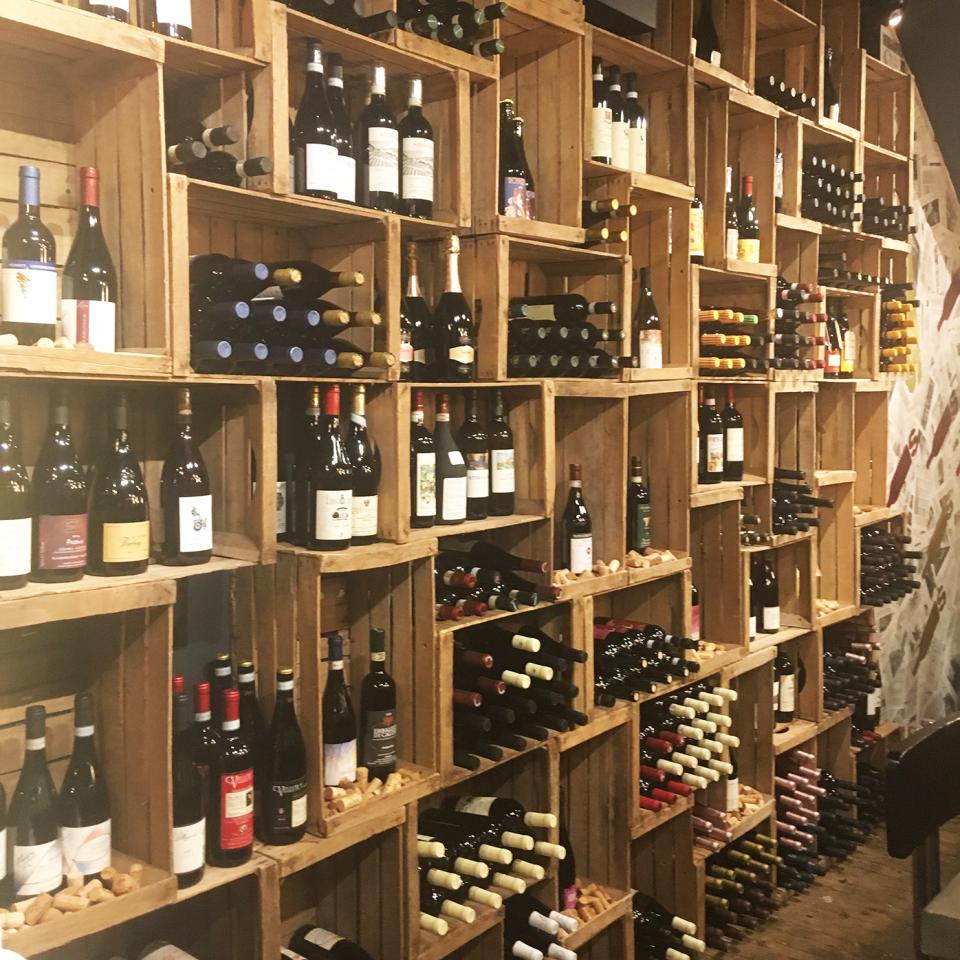 What's the place like?
It's a small, intimate space with a big high table running through the centre with stools around it. There's a lot of wood, flowers and exposed lighting. One wall is decked out to house the wine bottles.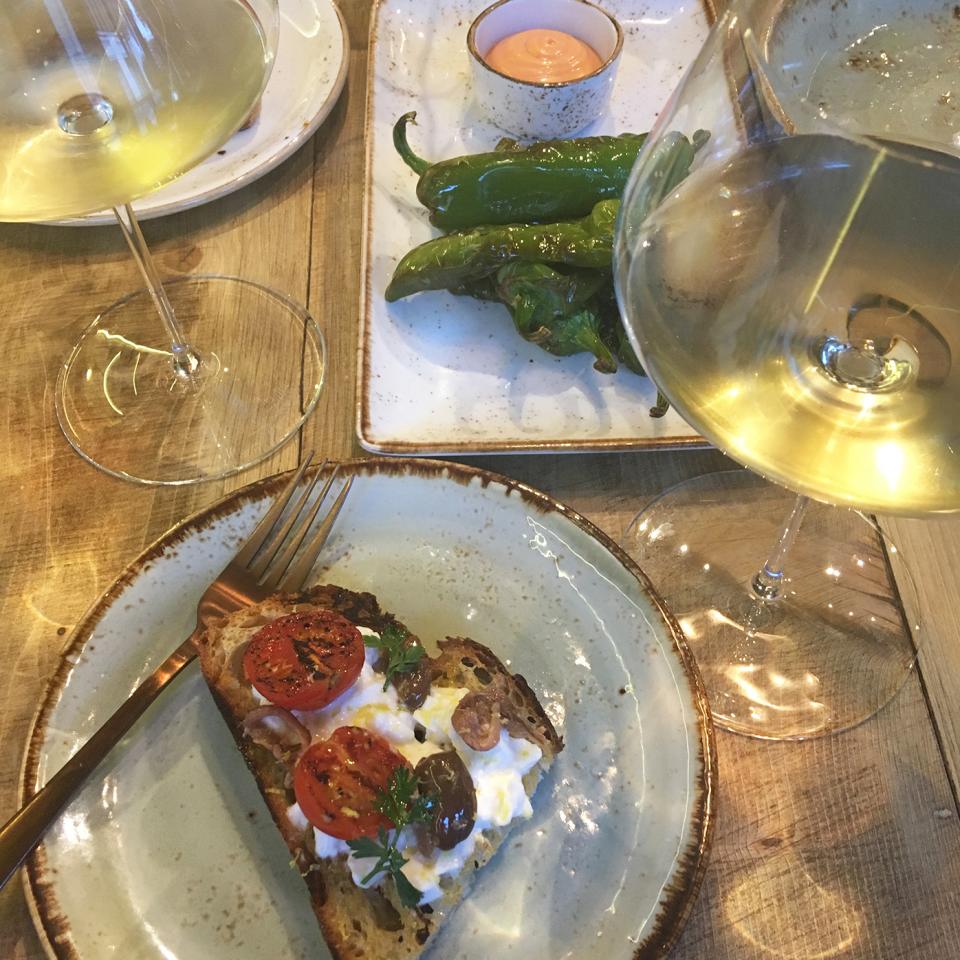 What did we eat and drink?
To start we shared the special – bruschetta topped with stracciatella di bufala (the creamy middle part of burrata), anchovies, olives and tomatoes – and friggitelli (like large padron peppers) with smoked garlic and chilli mayo. Delicious washed down with the recommended glass of Chablis.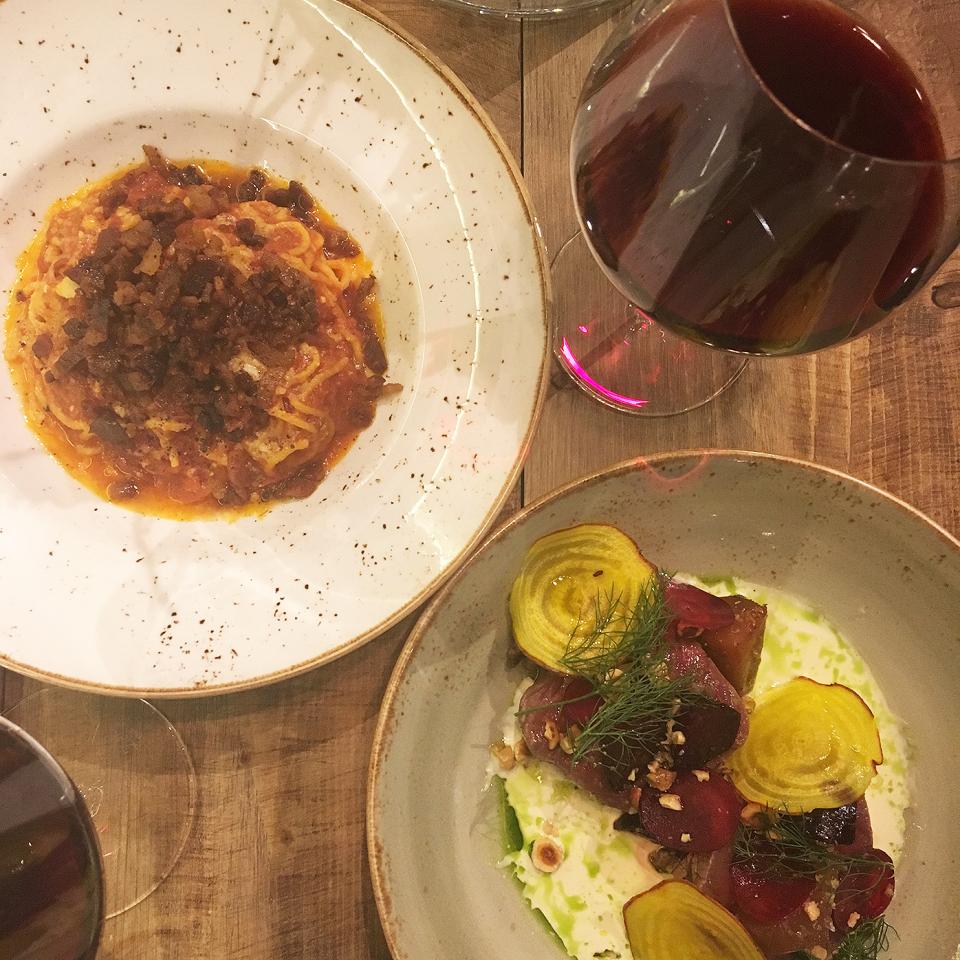 For mains we ordered the handmade spaghetti all' Amatriciana and the beef with horseradish cream, beetroot and hazelnut. The spaghetti had a good bite to it and was tossed through the freshest-tasting tomato sauce topped with irresistible crispy bits of guanciale – similar to lardons, guanciale is from the pig's cheek and utterly delicious.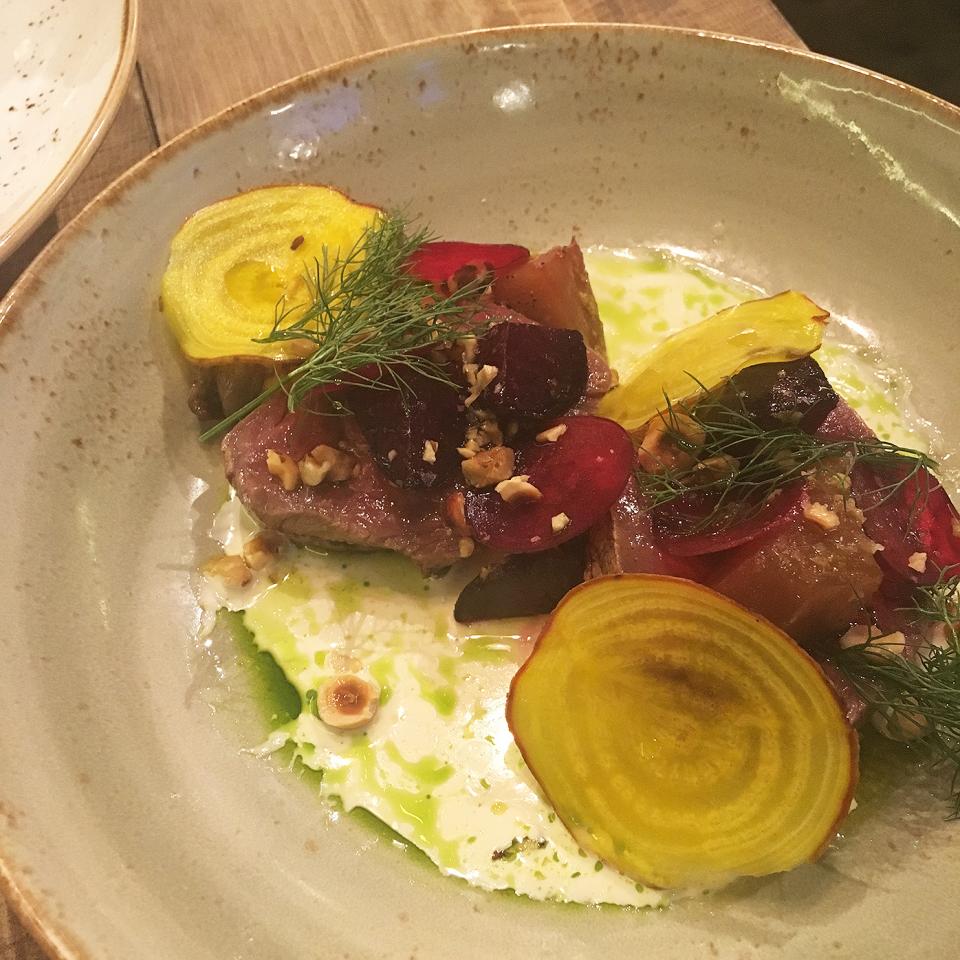 The beef was superb and a pretty plate – perfectly cooked medium-rare, it was so tender. The candied beetroots and hazelnuts paired perfectly with the horseradish cream. We asked for some bread to mop up all the juices, because they were just too good to leave. This time our waiter recommended a French Bordeaux which tasted good with both dishes.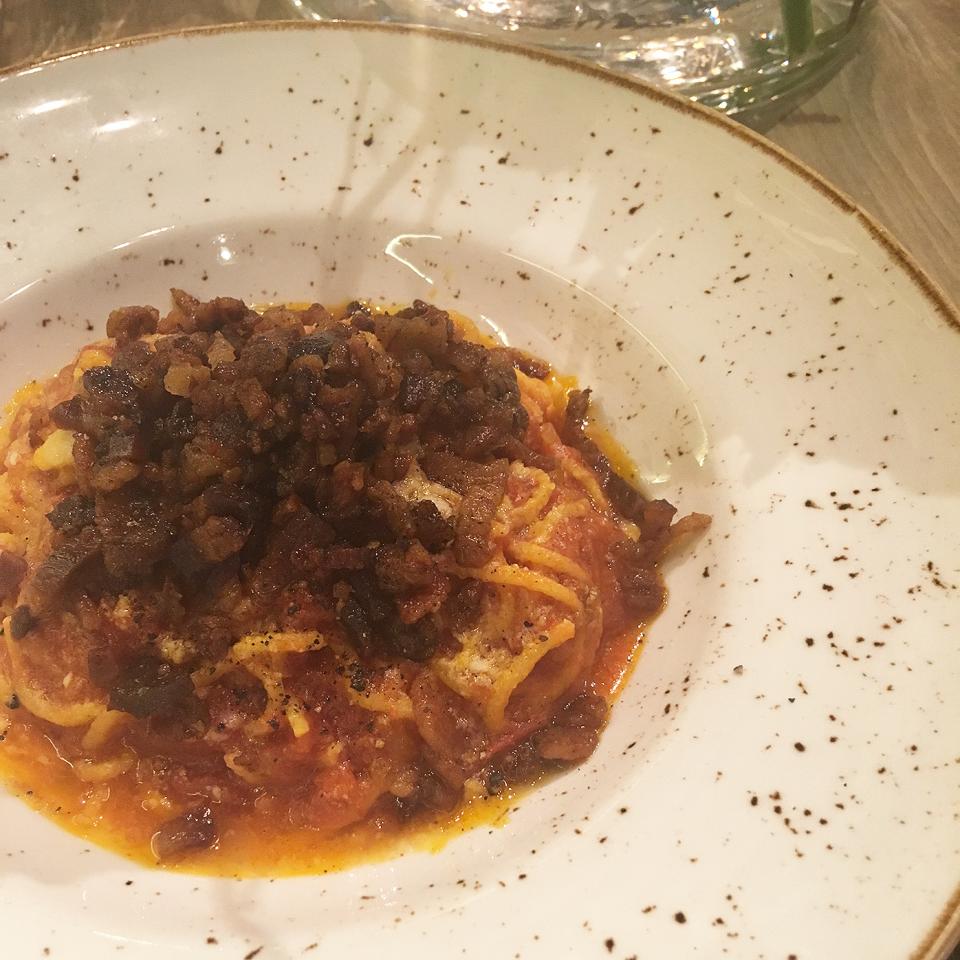 Your verdict?
The quality of wine and food on offer was exceptional. There was nothing I could fault. The waiter was friendly and very knowledgeable when it came to recommending the wines to go with each course. It's the sort of place you can pop in for a glass of wine and a small plate or enjoy a full meal with a bottle. Prices are good – glasses of wine range from £5.50 up to £233 and the food is reasonable too from £5.50 for a small plate and £12.50 for a main.
Lasting memory?
Tough one… but the crispy guanciale was so meaty and flavoursome, it really transformed the spaghetti dish.
Don`t miss

---