Food
6 of our gluten-free favourites
Here are our favourite gluten-free recipes, plus our pick of London restaurants where gluten-free doesn't mean second best! Picked on the trusted recommendation of our gluten-free designer Ellie.
1. Strawberry and cream cupcakes
These delicious, pretty cupcakes from Pippa Kendrick, aka The Intolerant Gourmet, are perfect for summer baking.
2. Gluten-free lemon polenta cake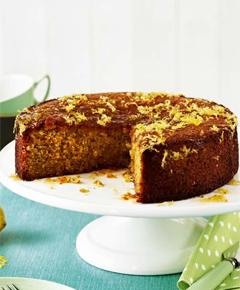 Trusty favourite
From our very own food director, Sarah Randell. This is one of our most popular and most requested recipes EVER and a regular on the magazine team's home-baking list.
Our gluten-free designer Ellie loved her afternoon tea at Anna Hansen's The Modern Pantry in London's Clerkenwell. 'I got everything that everyone else did and there was a real variety of flavours. The green tea dacquoise was amazing.'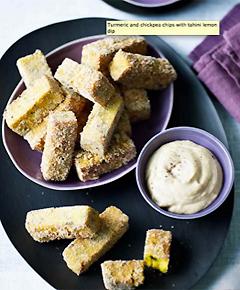 Gluten-free entertaining
Anna Hansen's gluten-free turmeric and chickpea chips with tahini lemon dip are ideal for weekend entertaining.
4. GBBO's Howard Middleton
We love GBBO's Howard Middleton's tips for gluten-free baking, like using quinoa flour mixed with gluten-free alternatives in your bakes for a nutty flavour.
GBBO goes gluten-free

Ellie raves about Honest Burgers: 'The gluten-free buns were delicious and not a second-rate option. They also do gluten-free onion rings!' There are Honest Burgers popping up all over London so look out if you're in Brixton, Soho, Camden, Portobello or King's Cross, or check out the brand-new branch at Oxford Circus.
If you've been to Polpo and not had dessert, you're missing the best bit! The flourless orange and almond cake is a sure thing when we order our grazing plates - it isn't one for sharing though. The cake is also in the Polpo cookbook and is Ellie's go-to favourite for home baking.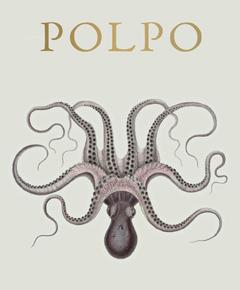 Gluten-free dessert from London's favourite Venetian restaurant
About the author