Food
3 ways with British strawberries
It's Wimbledon time again and that can only mean one thing – strawberries! (Oh, and tennis of course.)
Although you can get strawberries pretty much all year round, from as far afield as Morocco and Egypt, the British season is definitely worth making a fuss about, and they're in store now, with Sainsbury's selling 100% British berries during their season.
We've whipped up three tasty ways to enjoy this juicy berry, and they all take less than five minutes, leaving you more time to cheer on the Brits.
What's your favourite way to eat strawberries? Tell us in the comments box below.
Strawberry and spring onion vinaigrette for salads (pictured above)
In a food processor or using a stick blender, whiz together 175g hulled strawberries and 2 roughly chopped spring onions with ½ tablespoon cider vinegar and 2 tablespoons extra-virgin olive oil. Season to taste with salt and pepper. Drizzle over mixed salad leaves, sliced strawberries and torn mint, grind over a little extra black pepper and serve immediately. You can make it more substantial by adding a couple of rashers of grilled streaky bacon, a few cooked prawns, or dollops of soft goats' cheese too, if you like.
Floral strawberry Prosecco cocktail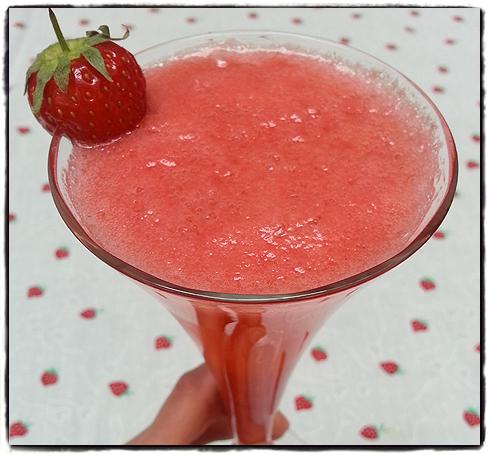 Take 200g strawberries, hulled and roughly chopped, and, using a potato masher or a fork, mash them with 1-2 tablespoons of icing sugar. Pass the mixture through a sieve and stir in a teaspoon of orange blossom water. Divide the strawberry syrup between two Champagne flutes and top up with chilled Prosecco.
Simple strawberry petit fours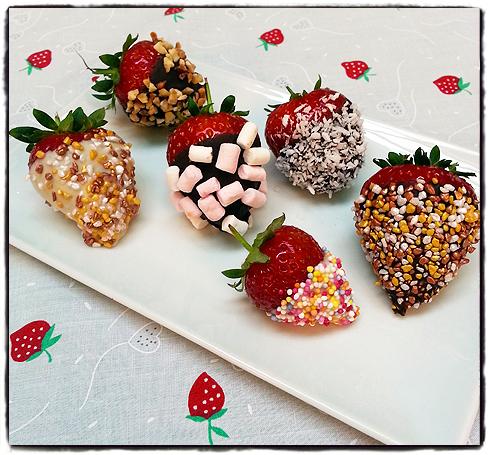 Melt dark or white chocolate in a heatproof bowl over a pan of gently simmering water. Holding the strawberries by their stalks, dip each halfway into the melted chocolate, then roll in chopped nuts, sugar sprinkles, mini marshmallows or desiccated coconut. Place on baking paper and chill. Serve straight from the fridge so they're cool and refreshing.
About the author