Travel
Staycation: The Grand, York
by Cassie Eade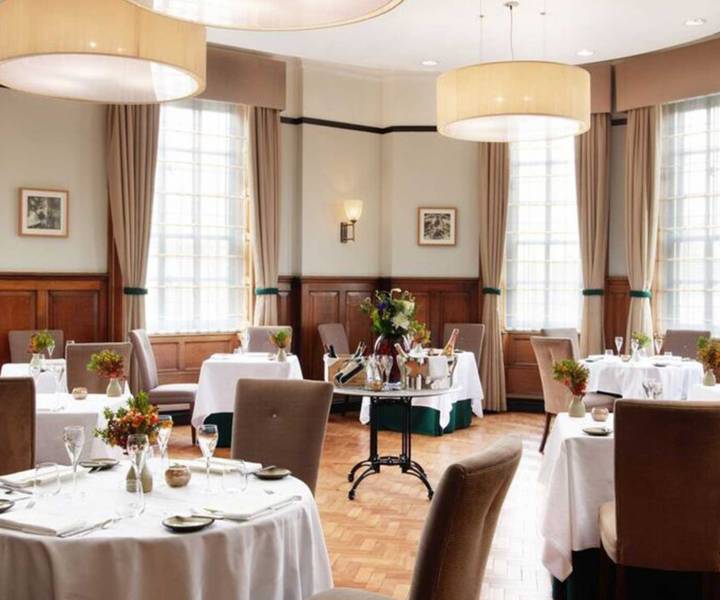 The Grand's dining room
Dominating the city skyline with its imposing turrets and chimneys, The Grand, York, is a breathtaking Edwardian palace. Art director Cassie Eade, below with husband Chris, sampled a weekend of delicious food and character...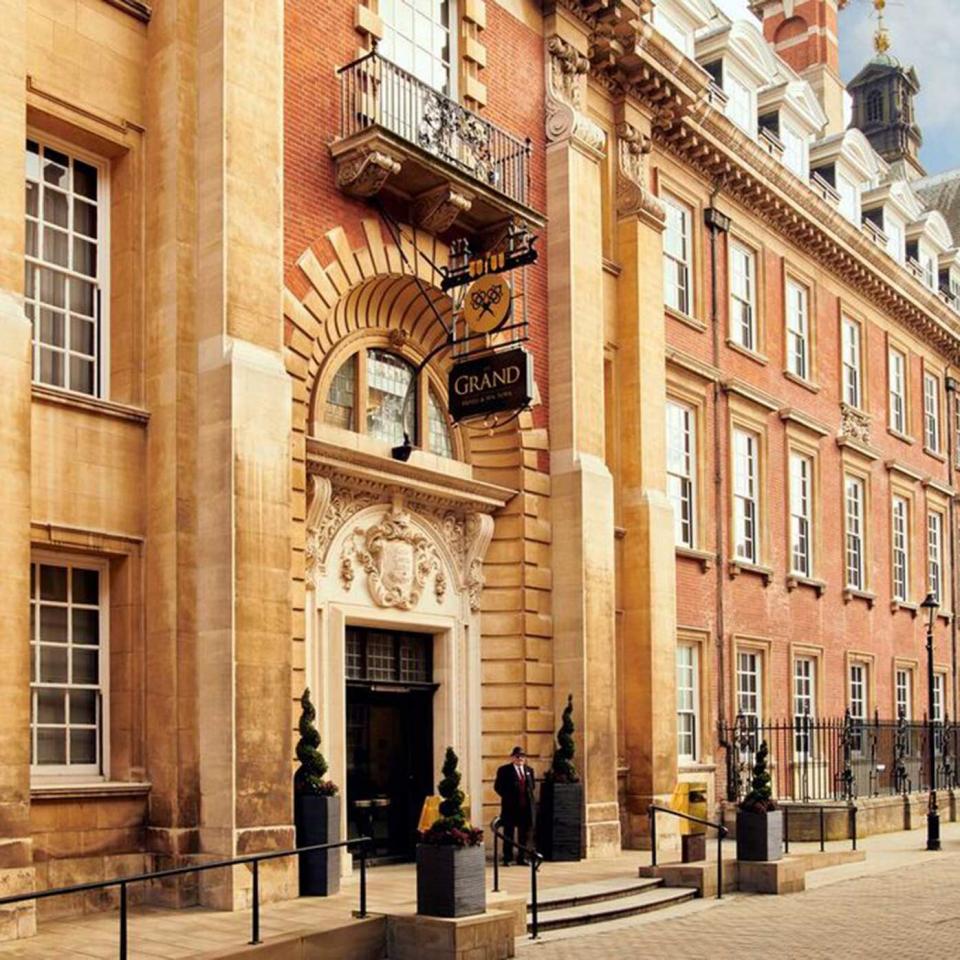 The Grand
Built in 1906 by the North Eastern Railway Company and restored in 2010, York's only five-star hotel stands just feet from the historic City Wall and myriad boutiques that jostle for space along medieval winding lanes. On our first night, we're booked in for dinner at Hudsons, one of the hotel's two restaurants. Soft, twinkling lights, contemporary stylish furniture and beautiful floral arrangements create a charming, laid-back luxe atmosphere. Sommelier Nicholas Hatton and waiter Stipe Caric are a dream team – enthusiastic, quick to crack a smile (or even a joke!), they talk us through the mind- boggling nine-course tasting menu and six accompanying wines.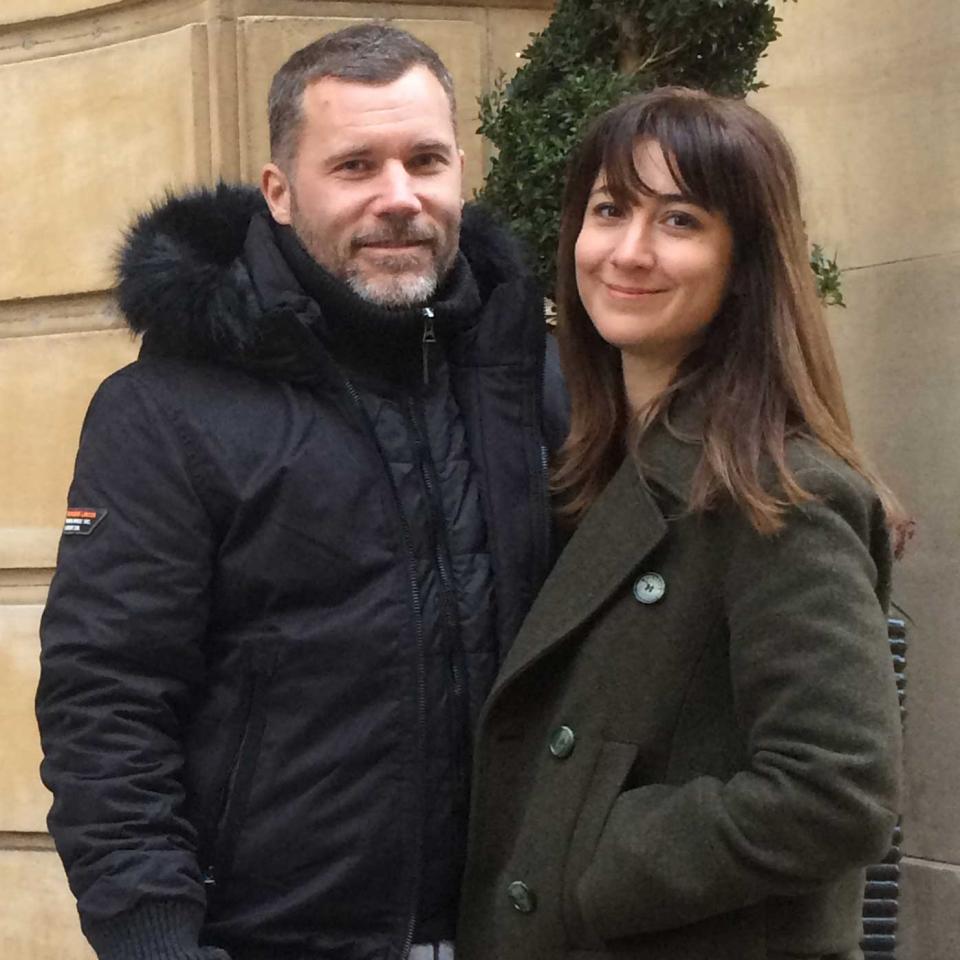 Cassie and Chris at The Grand
Executive chef Craig Atchinson's cooking is as exciting as it is delicious – particularly a mouthwatering celeriac, lovage and pumpkin seed starter; the fish course of confit ocean trout, heritage potatoes and trout roe; and wild venison, artichoke and pickled elderberries. The wild card is a blackberry and apple palate-cleanser frozen with liquid nitrogen – a pure Willy Wonka fantasy.
On waking in our cosy suite in the eaves, I'm already excited about breakfast – my favourite meal of the day. We head down to the huge buffet at The Rise, a charming dining hall where the decor falls somewhere between 1920s glamour and modern industrial. My husband loads his plate with locally baked sourdough – and how they manage to keep such excellent scrambled eggs warm on a hotplate is a mystery to me!
Heading out, we decide to forgo the usual cultural obligations and, having our first child-free weekend in more than a year, choose to just mooch around the cobbled streets, stopping to admire York Minster and check out some of the quirky coffee shops and chintzy tearooms before treating ourselves to dinner at Rustique. In this candlelit bistro, you can enjoy French fare for less than £20 per head, and a pretty decent bottle of wine for around the same. We're heading back to the hotel when we spot a characterful bar.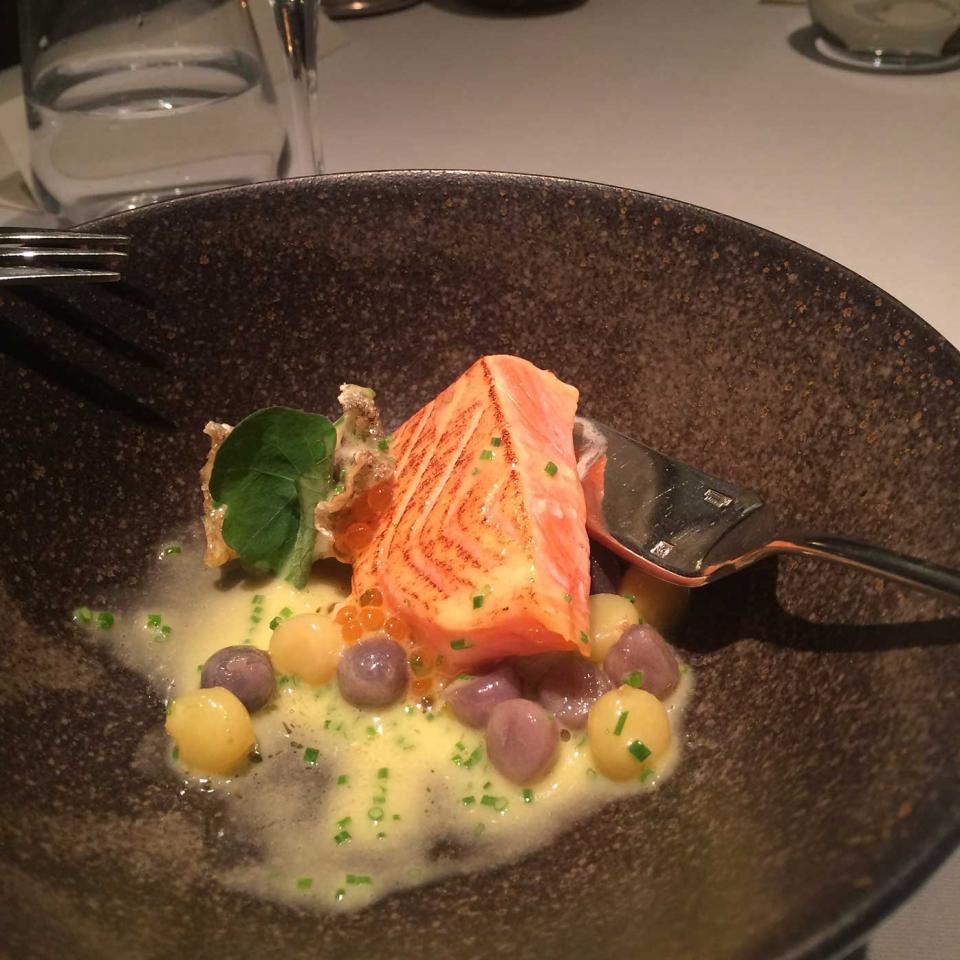 Ocean trout with heritage potatoes
The House Of The Trembling Madness is a beguiling 'craft beer mansion' in an elegantly restored five-storey Georgian townhouse on Lendal, and was well worth the slight hangover the next morning. Ouch. There's just time before breakfast for a refreshing quick dip in the hotel's pool and sauna before reluctantly heading home.
How to book:
Rooms at The Grand, York, cost from £127 per room per night, without breakfast; thegrandyork.co.uk.
Don`t miss

---