Travel
Staycation: Elcot Park, Berkshire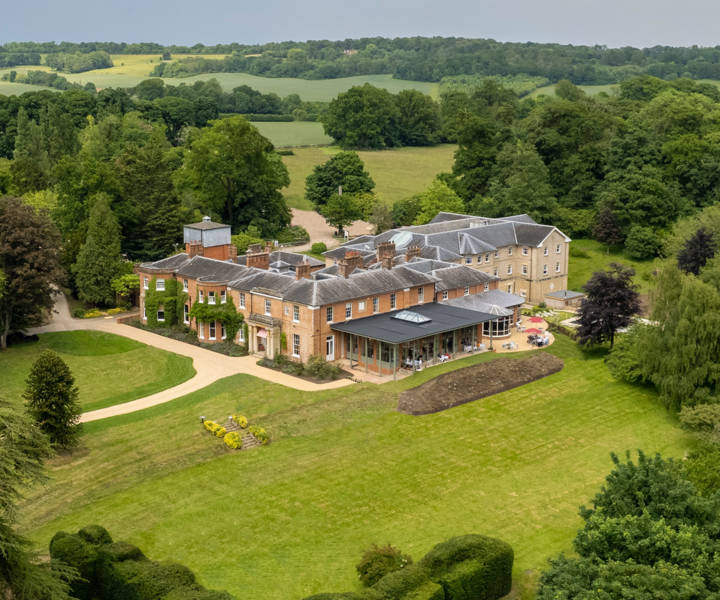 Image: Tom Greenly
A reimagined 18th-century country house hotel and spa is the perfect setting for a spot of chilled-out couple time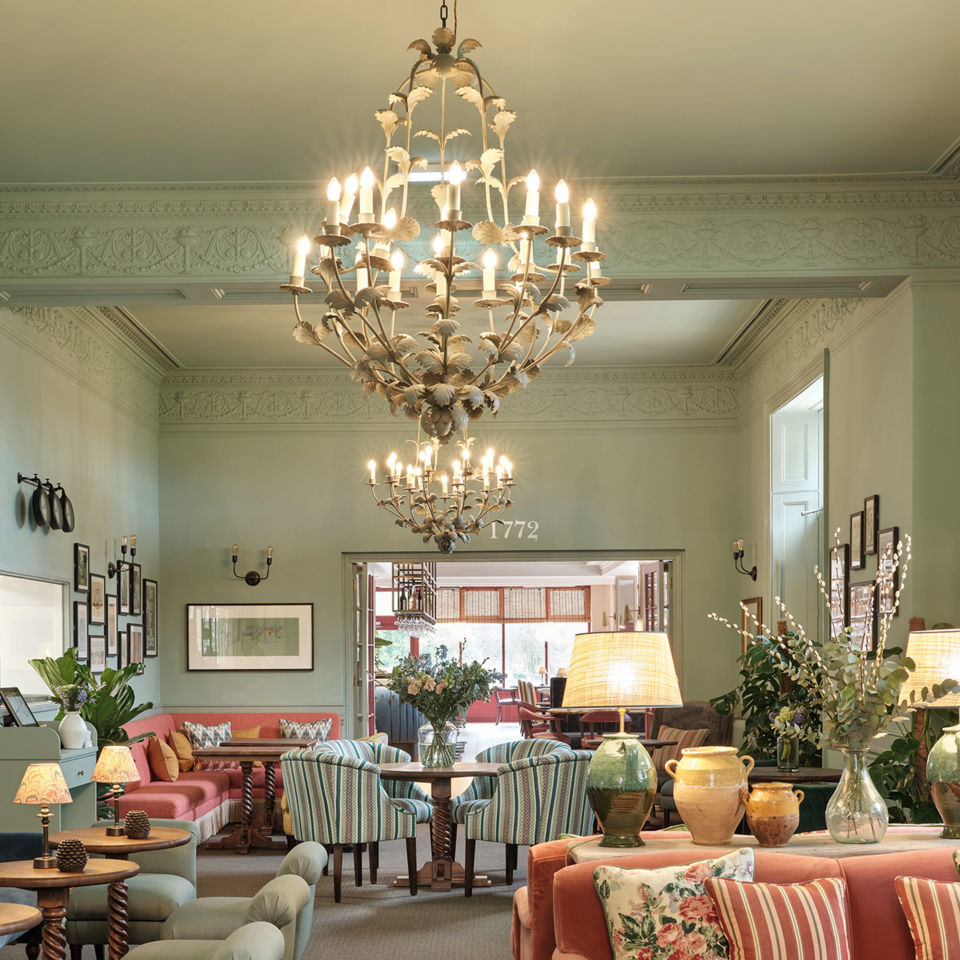 The cosy Atlas Room
It's the little touches that make The Retreat at Elcot Park in Berkshire such a special place – from the crunch of gravel as our car pulls up to the 18th-century manor, to the glass of rosé popped into my hand before I've even completed check-in. The staff immediately puts us at ease, as does the hotel's ambience – quirky design touches surprise amid the English country house décor.
Our room overlooks the heated outdoor pool, so we are immediately inspired to change into our swimmers and spend the afternoon poolside, basking in the late summer sun. The distant thwack of tennis balls (yes, there's a tennis court here, too) deepens the sense of being in England's green and pleasant land! My other half takes a dip. I read. It all feels so civilised. Inside the hotel's Signet spa is a hydrotherapy indoor pool, salt flotation chamber and state-of-theart gym and fitness studio.
I bypass the compellingsounding Himalayan salt Finnish sauna and head to the treatment rooms for a signature 60-minute 'Made for You' massage. I can't say for sure, but I think I may have nodded off, it was that relaxing – or maybe it was just the rosé! My masseur used exactly the right pressure to relieve muscle tension and tightness, without leaving me wriggling in discomfort, which is often the case with a deep massage. Everything about the experience is blissful and I emerge feeling de-stressed and detoxed.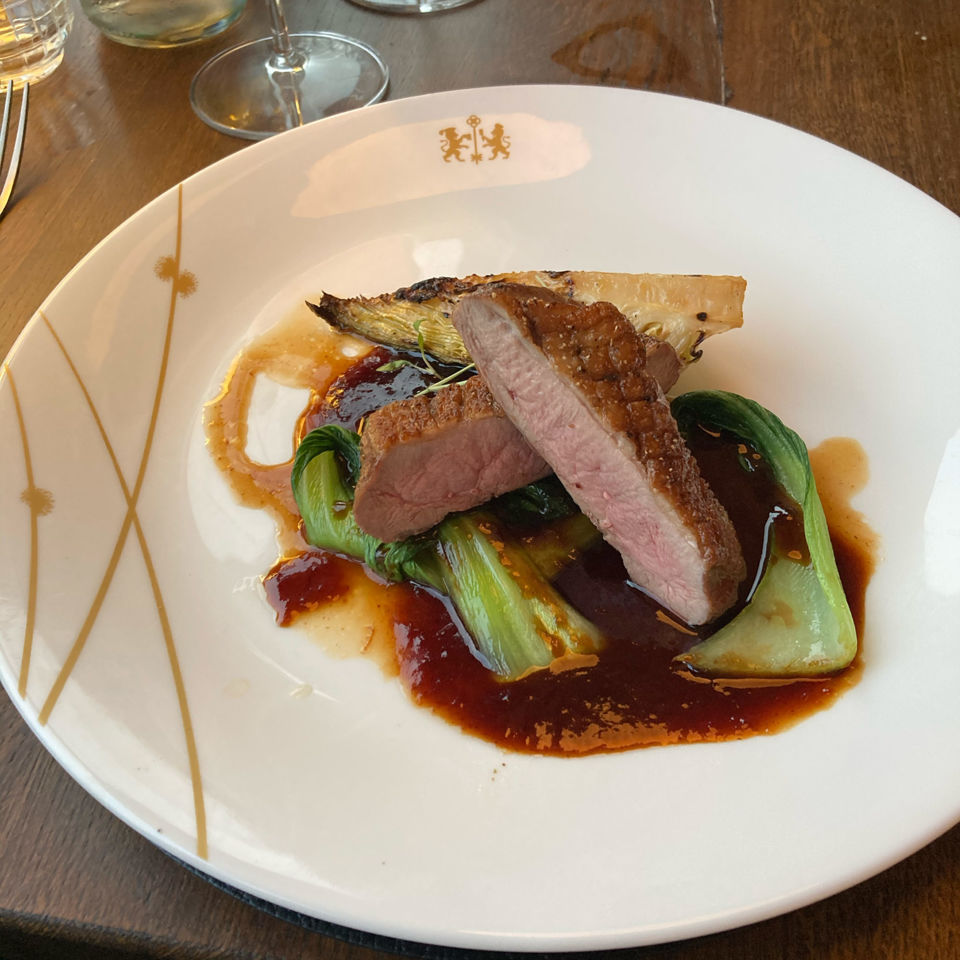 Honey-glazed duck at 1772
After freshening up in the Anne of Green Gables-style bathroom, we head for dinner at the 1772 Brasserie and start with grilled scallops (for me) and Jerusalem artichoke houmous (for him). After sampling both, it's hard to pick a favourite. To follow, I opt for chargrilled rib-eye of salt-aged beef with skin-on fries and béarnaise sauce. Note to reader: the steak didn't come with any garnish so if, like me, you enjoy some greenery on your plate, order a veggie accompaniment. Sides are generous and my salad is plenty big enough for two. My husband, Chris, orders honey-glazed duck breast with roast hispi cabbage, pak choi and plum sauce and we share a bottle of Blauburgunder pinot noir – a good meet-in-themiddle choice for pairing with both steak and duck.
Our meal is interrupted when a young pigeon flies into the restaurant, causing a stir amongst the diners. As guests – my hubby included – try valiantly to capture it under a napkin, a young waiter swoops in and saves the day. He expertly and effortlessly scoops up the feathered offender and releases it – to rapturous applause from the whole dining room. I always think the measure of a place can be found when watching how staff deal with awkward situations, and this one is dealt with so calmly and casually, it was like nothing had even happened. Looks like pigeon pie will remain off the menu at 1772!
Fit to burst after sampling the delights of a well-curated cheese trolley, we end our evening kicking back with a stomach-soothing fresh mint tea in the lamp-lit Atlas Room. My husband challenges me to a lively game of backgammon – which I lose – but not even that can kill my mood. As far as romantic retreats go, this is as good as it gets.
How to book
Rooms at The Retreat Elcot Park in Berkshire cost from £180 per night B&B, based on two people sharing. For more information, visit retreatelcotpark.com.
Don`t miss

---