Travel
Staycation: Brocket Hall
Sitting on a terrace overlooking a swan-festooned lake, with weeping willows and ducks quacking in the reeds, editor-in-chief Helena Lang found it hard to believe she was just a short drive from London...
Auberge du Lac is a picture-postcard-perfect restaurant and former hunting lodge set in the 534-acre Brocket Hall estate in Hertfordshire. As the friendly young waiter brings our drinks and canapés, my attention drifts to the glamorous 40-, 50- and 60-somethings gathered in couples and groups of friends, and the anticipation of a delicious dinner to come is palpable. I'm guessing most of them must be members of the seriously swanky golf club that is at the centre of Brocket Hall and where membership is so pricey they don't tell you how much it costs to join.
Brocket Hall poses in all its glory at the top of a hill, overlooking the estate. There's been a house here since 1239, with the current property built in 1746. Steeped in history, former owners and residents include Elizabeth Milbanke, mistress of George, Prince of Wales; Lady Caroline Lamb, famous for her tumultuous affair with Lord Byron; and Lord Melbourne, prime minister and confidant to frequent visitor Queen Victoria.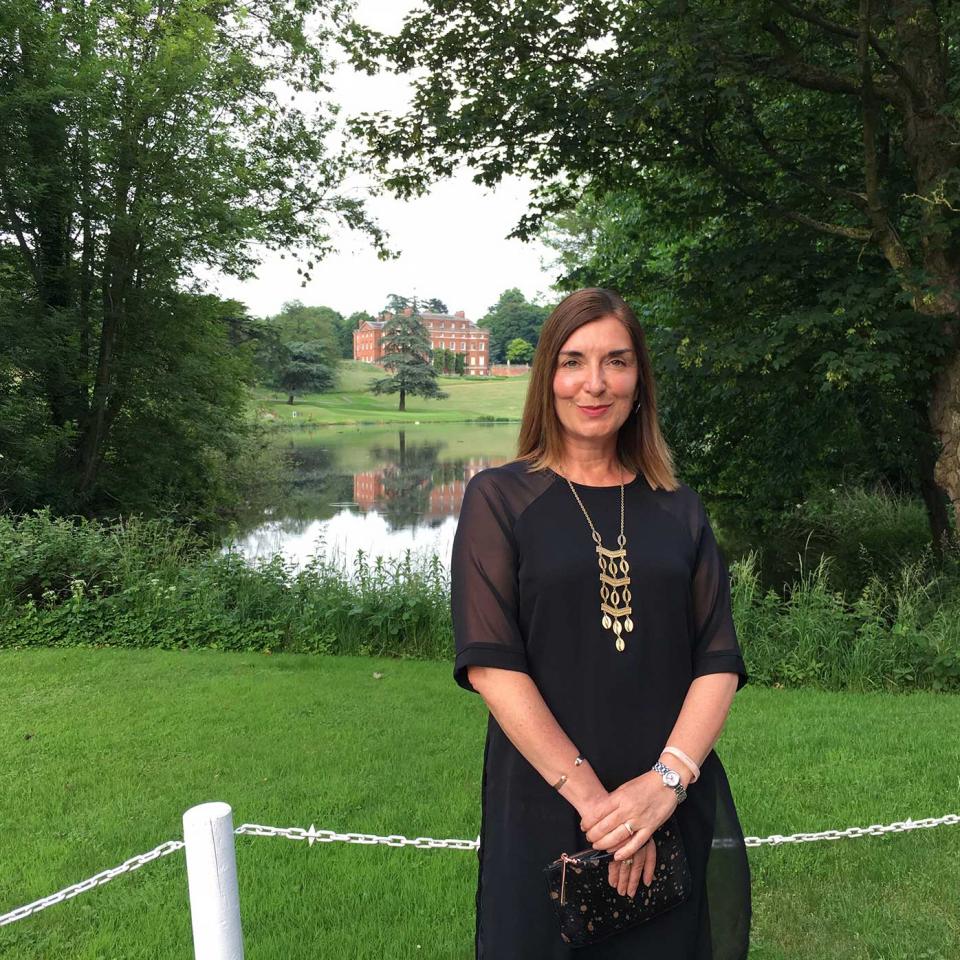 Helena in the grounds of Brocket Hall
A few metres away is Melbourne Lodge, a former coach house and stable block converted into 16 rather grand bedrooms. After a quick shower and change, we stroll down the hill and over bridges that cross the lake to the 2 AA rosette restaurant. Here, with head chef Matt Edmonds at the helm, it's a slick operation, with excellent service and a beautiful, stylish dining room. My Weymouth crab starter comes with a cracker made from the brown meat, and a grapefruit, dill and radish garnish.
For mains, I order wild halibut with a sweet and sour accompaniment of cauliflower, caper, golden raisin, sea fennel and grape. My husband is equally delighted with his meltingly tender Belted Galloway beef with pesto, broccoli and puffed rice. A complicated dessert of peanut praline crème brûlée, popcorn ice cream and banana is a triumph.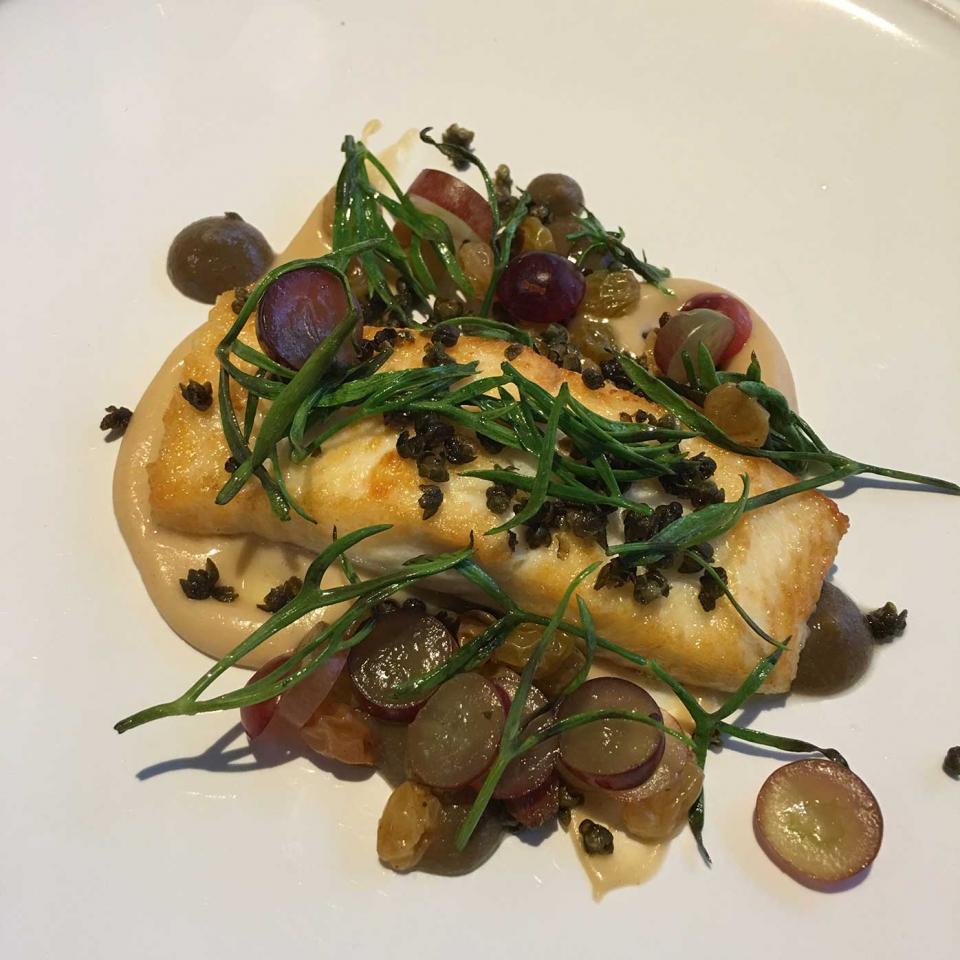 Leaving the restaurant, we walk back to our lodge past the lake where the waterbirds have tucked their beaks under their wings. This visit has been short, but we're thrilled to have found such a special rural getaway so close to home.
How to book:
Melbourne Lodge, from £195 per double room, with breakfast. The Auberge Experience includes an eight-course tasting menu with wine, an overnight stay in Melbourne Lodge with breakfast, half a bottle of Champagne and chocolates, and costs £495 per couple; brocket-hall.co.uk.
Just down the road:
A 15-minute drive away is the beautiful village of Ayot St Lawrence, where George Bernard Shaw lived from 1906 to 1950. Now a National Trust property, Shaw's Corner is open from 20 February until 27 October from Wednesday to Sunday. Enjoy some classic pub fare and a pint at the Brocket Arms, a traditional 14th-century inn; brocketarms.com.
About the author