Travel
Staycation spa break: Bedruthen Hotel, Cornwall
by Hannah Sherwood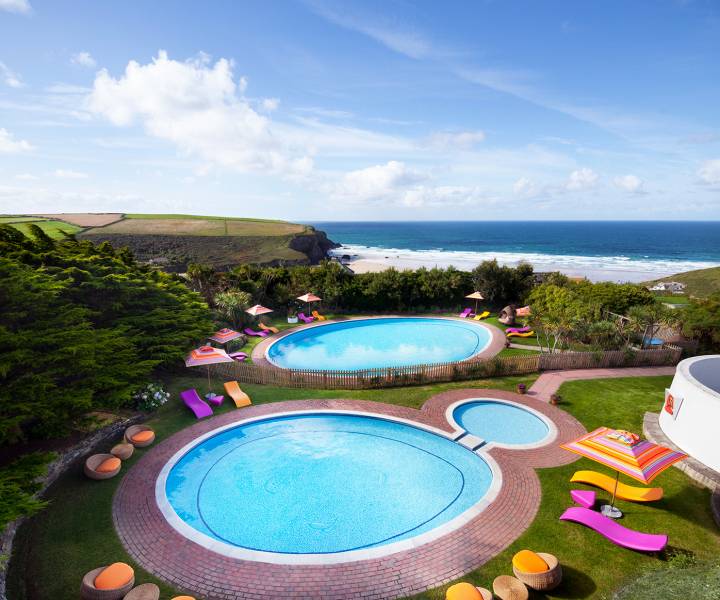 The gorgeous outdoor pools (on a sunnier day)
Stunning views and stormy seas gave Hannah Sherwood a memorable break...
Our flight from Gatwick to Newquay had been turbulent, and I'm not the happiest of plane passengers, so walking into Bedruthen Hotel and Spa and being whisked away for a 60-minute signature massage was the perfect medicine. Admiring the stunning views over the stormy Atlantic from the warm bubbles of the hydro pool afterwards and then snuggling into my fluffy robe to pad back to my beautiful room saw my anxieties drift away.
The hotel sits above Mawgan Porth beach and was built in the 1960s. It's not particularly glam from the outside, but packs a serious style punch inside with its bright and cheery interiors. The sweeping floor-to-ceiling windows throughout mean you can never escape the view – and really who would want to?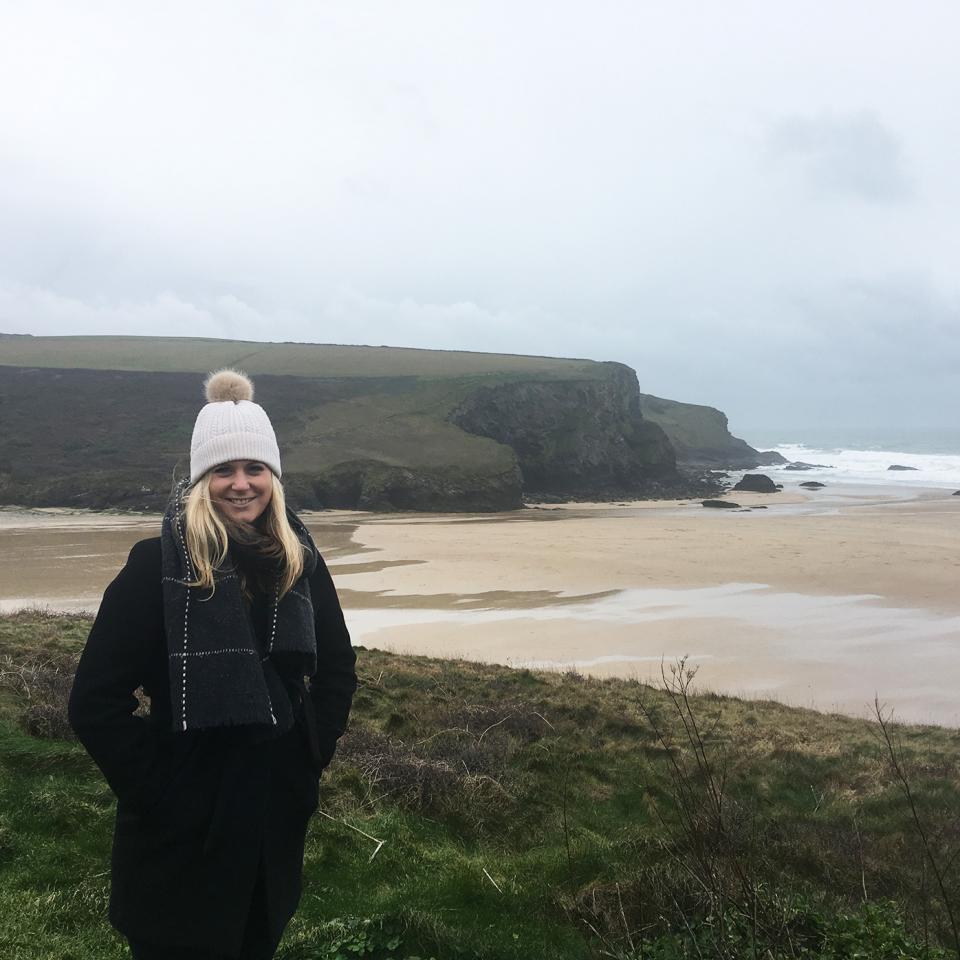 Mawgan Porth beach
At supper in the hotel's restaurant The Herring we kicked off with pickled sardines with salt baked beetroot and horseradish cream followed by rich meaty oven-roast pork belly with potato dauphinoise. The pickled quince and quince purée on the side cut through the richness perfectly. Late to bed, I was lulled to sleep by the repetitive sound of the pounding waves and the howling winds, and I had that super-cosy feeling of being tucked up in bed while the bad weather does its worst outside.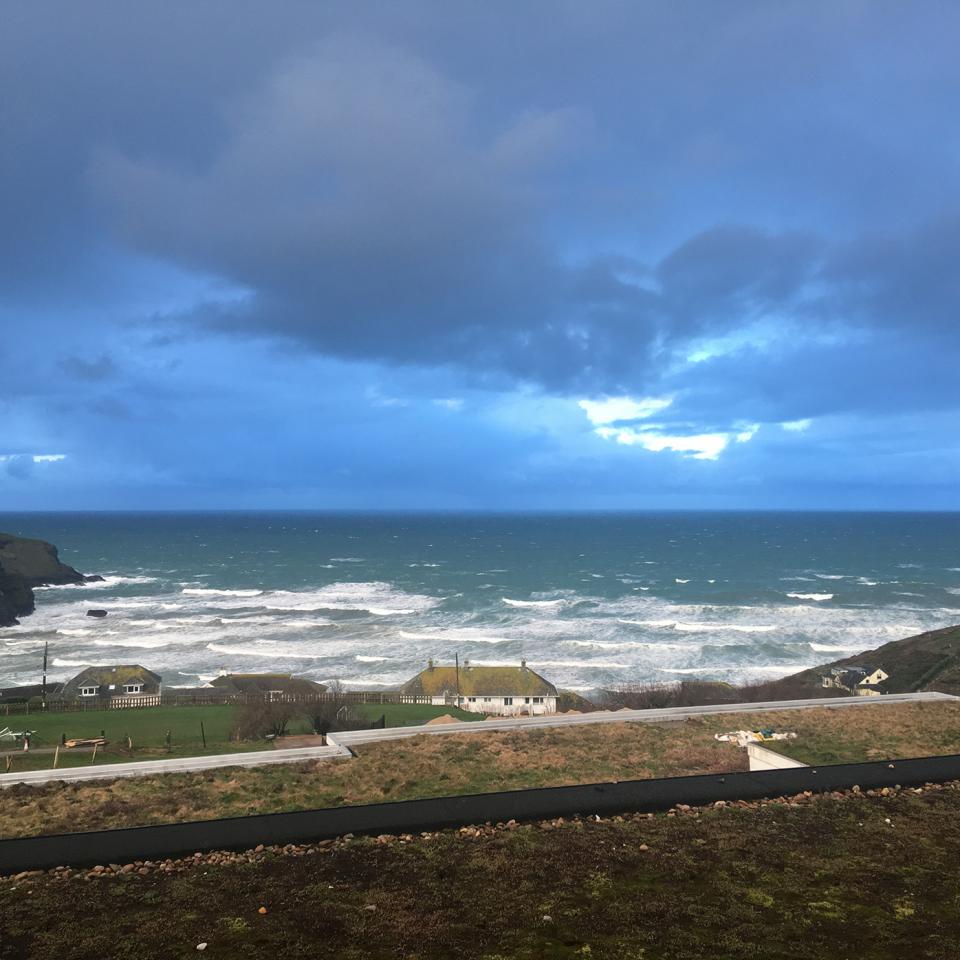 Stormy views
The next day I treated myself to a mindfulness workshop, focusing on the here-and-now with some yoga stretches as well, before visiting the Sensory Spa Garden (£30 for hotel guests). This unique seven-stage 'thermal adventure' refreshes your body in the open air via an oatmeal and Himalayan salt scrub, a sweat in the sauna-with-a-sea-view, dips in warm hot-tubs and then refreshing cold showers. The experience finishes in front of the large firepit, feet in a copper bowl of hot water with a herbal tea – bliss.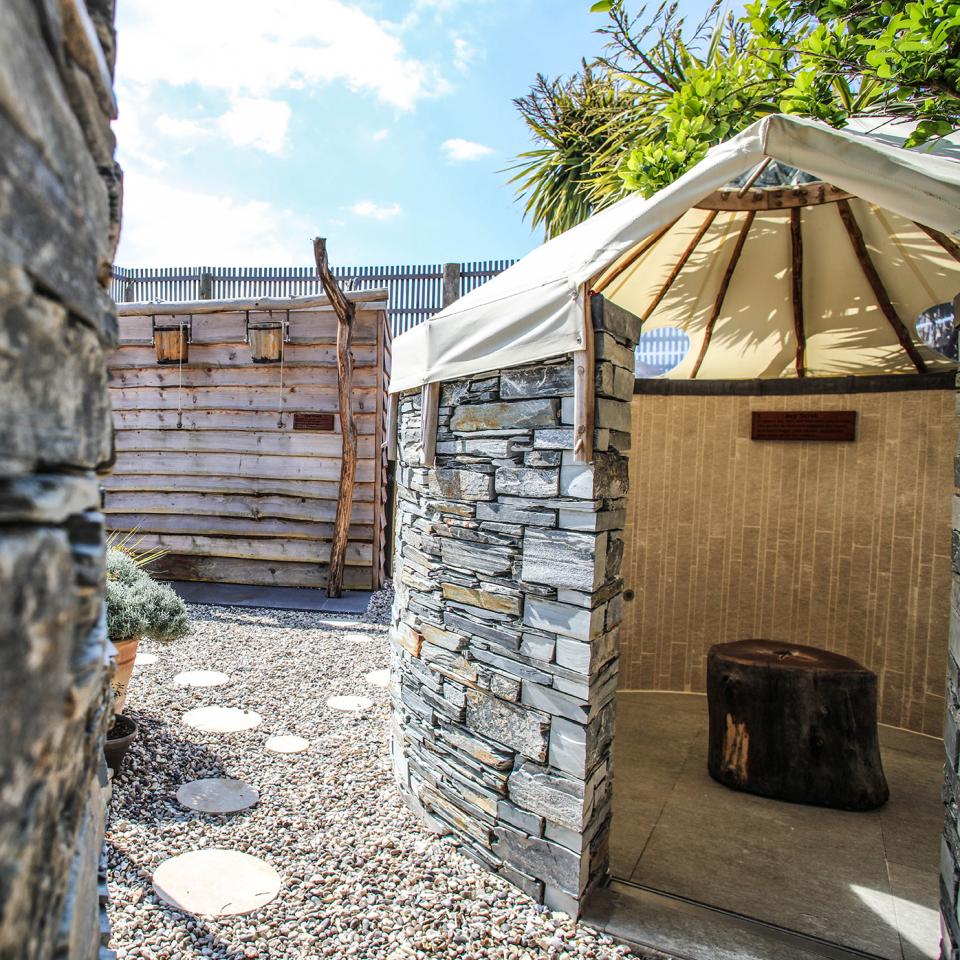 The Sensory Spa Garden
Supper in the Wild Cafe featured Cornish crab on rye with pickled peppers and pan-seared wild bream with butterbean and fennel caponata. The creamy rhubarb panna cotta complete with crisp shortbread biscuit was a delicious end to the meal and rounded off some perfect Cornish R&R, before my – thankfully bump-free – flight home.
HOW TO BOOK
Bed and breakfast is from £195 for a sea-view room. For more information visit bedruthan.com.
Don`t miss

---