Travel
A taste of Orkney: 10 must-try foodie experiences
by Fiona Gibson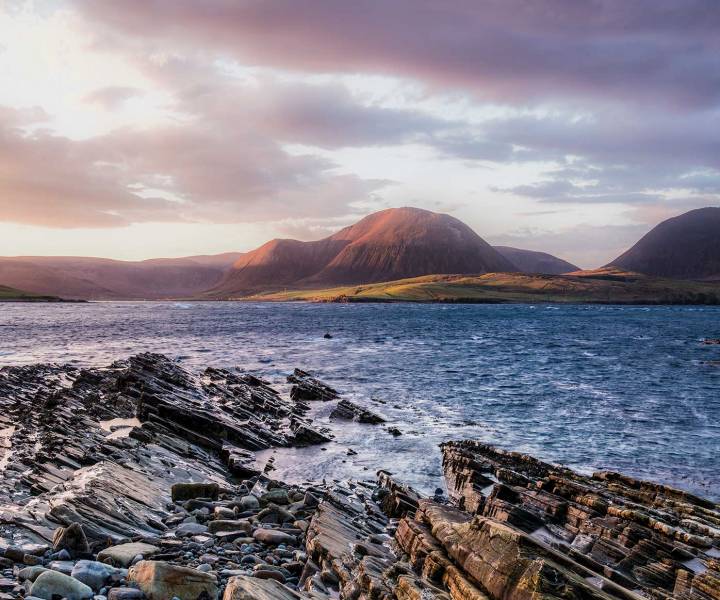 Getty images
If you're visiting Orkney on your staycation this year, don't miss out on our favourite dishes from around the island...
1. Pattie supper
When you pop in to an Orkney chippie, it's hard to resist the locally caught haddock and chips. But do try a pattie supper – a much-loved Orcadian speciality. Lightly spiced mince and tatties are battered and fried and slightly reminiscent of haggis.
2. Seafood
If seafood is more your thing, hand-dive dscallops, crab and lobster are in abundance all over the islands. Fishmongers Orkney Fish, in the quaint town of Stromness, offers an amazing selection.
3. North Ronaldsay lamb
North Ronaldsay, the furthest north of Orkney's islands, is famous for sheep farming with a difference. Here, the sheep's diet is mainly seaweed, giving the meat a distinctive gamey taste. So do try this distinctive lamb if you spot it on a menu.
4. Peedie tatties
Peedie tatties ('peedie' is the local word for small) might look like tiny spuds -but they're actually cinnamon -dusted toffees, and another Orcadian speciality. Grab a bag from Argo's bakery in Stromness.
5. Orkney fudge
Argo's is also where the celebrated Orkney fudge is made. While the vanilla and chocolate varieties are delicious, stem ginger is the standout flavour for us.
6. Kirkjuvagr gin
Kirkjuvagr gin is distilled in Kirkwall, the biggest town on Mainland(the largest of Orkney's 70 islands).These standout gins are flavoured with local botanicals, including a variety of angelica originally brought to Orkney by the Vikings. It's sure to warm your cockles on a wild Orkney night.
7. Bere bannock
If you order a bowl of soup, it's likely to come with a bere bannock. These comforting bakes - similar in texture to scones - are made from beremeal (pronounced bear-meal), an ancient kind of barley that's thrived for centuries on Orkney.
8. Cullen skink
Feeling the chill? Warm up with the creamiest cullen skink, a silky smoked fish soup, at the cosy Ferry Inn in Stromness. Can't bear to leave the warmth of the bar with its impressive selection of local cask ales? Luckily there are rooms here too.
9. Orkney Ice Cream
With such green and fertile pastures, it's no wonder that Orkney Ice Cream is so creamily delicious. We especially loved their juicy J Gow Rum-Soaked Raisin flavour.
10. J Gow rum
If rum is your thing, the J Gow brand, named after infamous Orkney pirate John Gow, is produced right here on the Orcadian island of Lamb Holm. It's right next to the beautiful Italian chapel, which was built during the second world war by Italian prisoners of war, and is a must-see on any Orkney visit.
Don`t miss

---