Travel
Staycation: a weekend at Moor Hall, Lancashire
Escaping their urban lives in Manchester, food writer Angela Boggiano and her husband stayed at this rural 'restaurant with rooms' for some child-free R&R.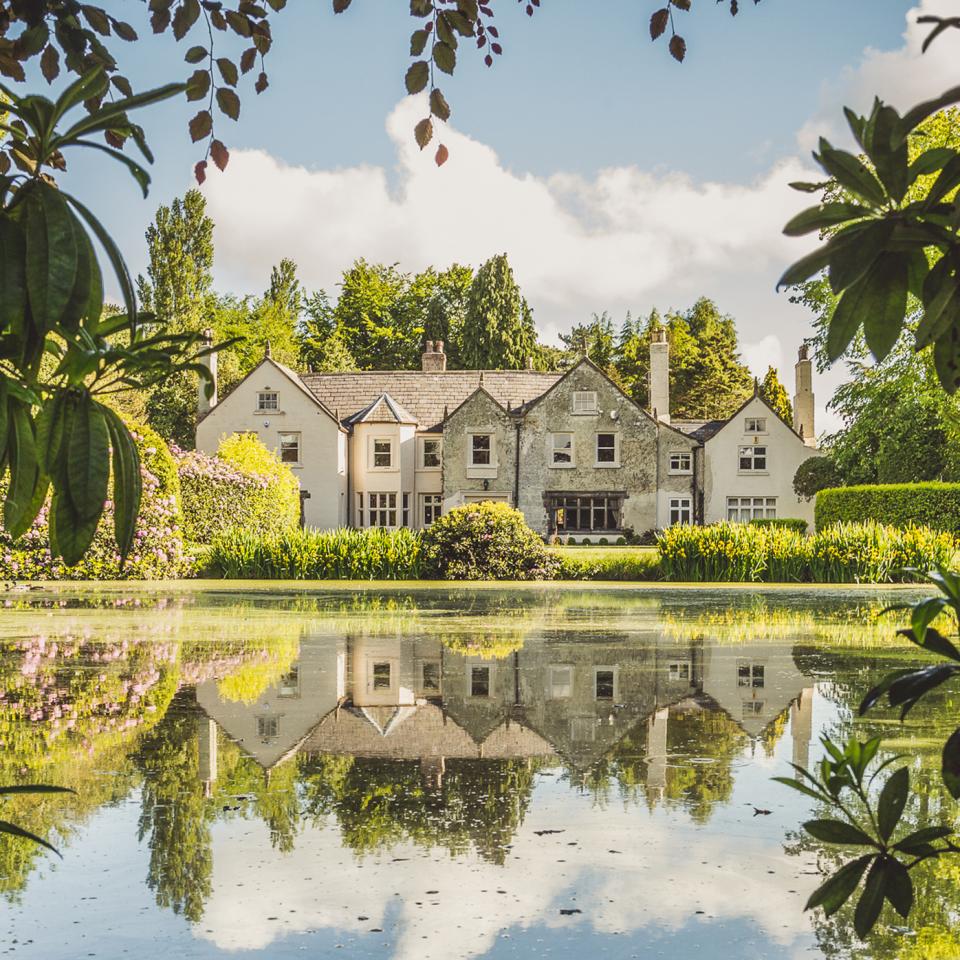 'With the revered Mark Birchall in the kitchen of this exquisitely renovated 16th-century manor house, we knew we were in for a special treat. The wonderful garden – the pride and joy of head grower Sylvia – provides herbs, baby veg and fruit for the chefs and flowers for the cool, contemporary bedrooms.
We rarely get away together from our lively young children so, for our evening meal, we opted for the full works – an incredible-sounding eight-course tasting menu with wine recommendations.
The dining room is a beautiful modern extension to the main building, with an open-plan kitchen and huge glass windows looking out over the lake and gardens. We began the extravaganza with black-pudding parcels with pickled apple, light and delicate but full of flavour. Course after delicious course followed, and our favourites included baked carrots with Doddington (an unpasteurised hard cheese from Northumberland), chrysanthemum and sea buckthorn (my husband declared himself 'bereft' when it was finished).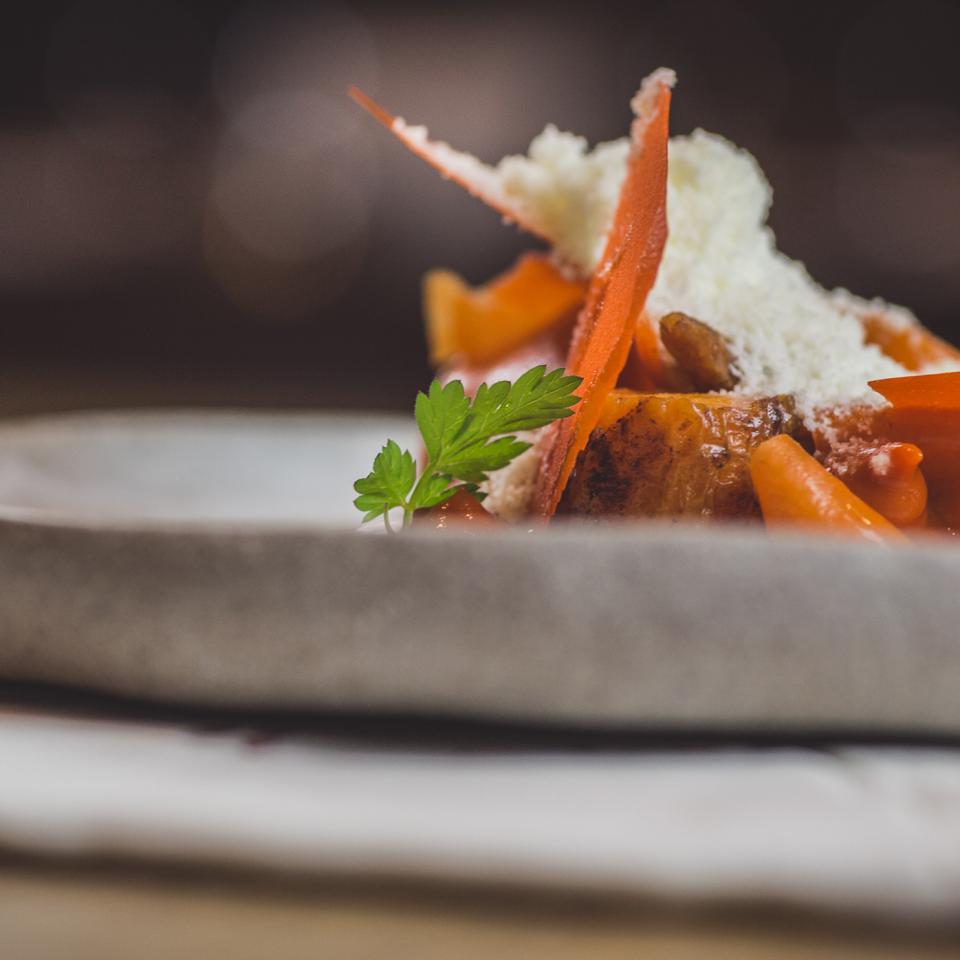 With its fantastically big, bold flavours, another standout dish for both of us was the aged beef in charcoal with barbecued celeriac, mustard and shallot. And the wine – chosen by sommelier Alexandre to complement every course perfectly – made the whole experience extra special. A finishing blast to our taste buds was provided by the pudding: honey beer, Bramley apple, caramel and marigold.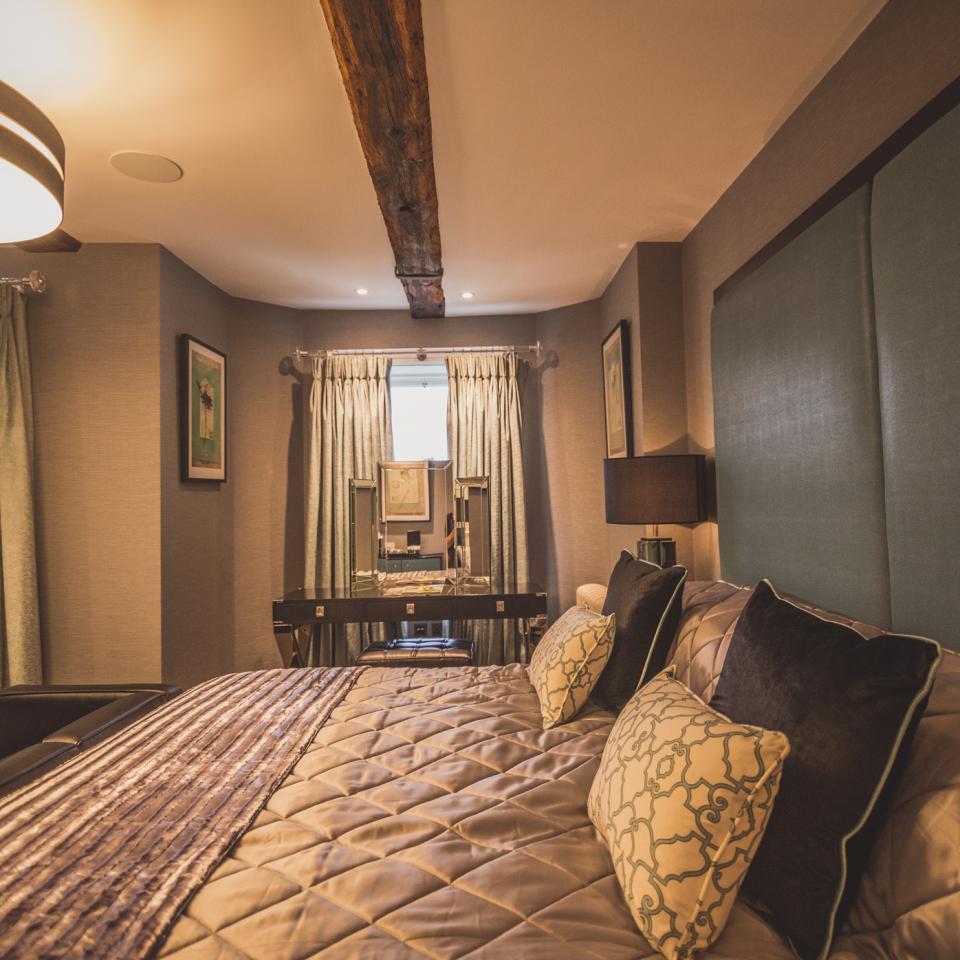 We slept like babies, and it was so quiet, we nearly missed breakfast. That would have been a tragedy, because it was a series of the most perfect-tasting surprises. We left feeling refreshed and inspired, ready to return to the reality of school pick-up.
Rooms from £195 per night. The 8-course tasting menu costs £95 per person; moorhall.com.
About the author