Travel
Busy doing nothing at Hillside Beach Club, Turkey
by Liz Stansfield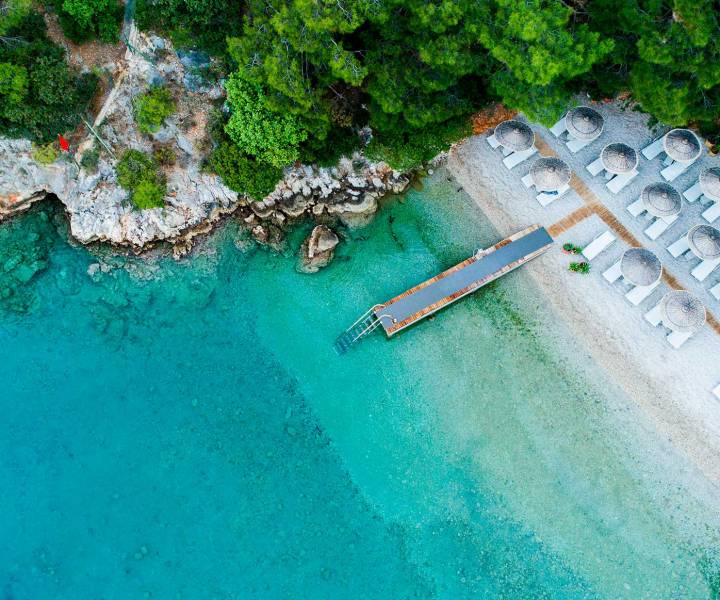 Silent beach at Hillside
At Hillside Beach Club in Turkey they really have thought of everything for a stress-melting, sunshine-filled break, says Liz Stansfield...
I'm spending a few glorious days with a gaggle of mates at Hillside Beach Club, which, as the name suggests, is perched on the hills in Fethiye, Turkey. The landscape is straight from my favourite musical, Mamma Mia (albeit in Turkey not Greece), and I am fully intending to embrace all that's on offer. I'm not usually a big fan of all-inclusive resorts, but this gorgeous corner feels like something seriously special.
As there are three beaches (two are adult only, one of which is silent) there's no scramble to the sun loungers or the feeling of being cooped up with nowhere to go. In fact, from my private terrace overlooking the sea it feels like I could be the only person in the country, let alone the resort.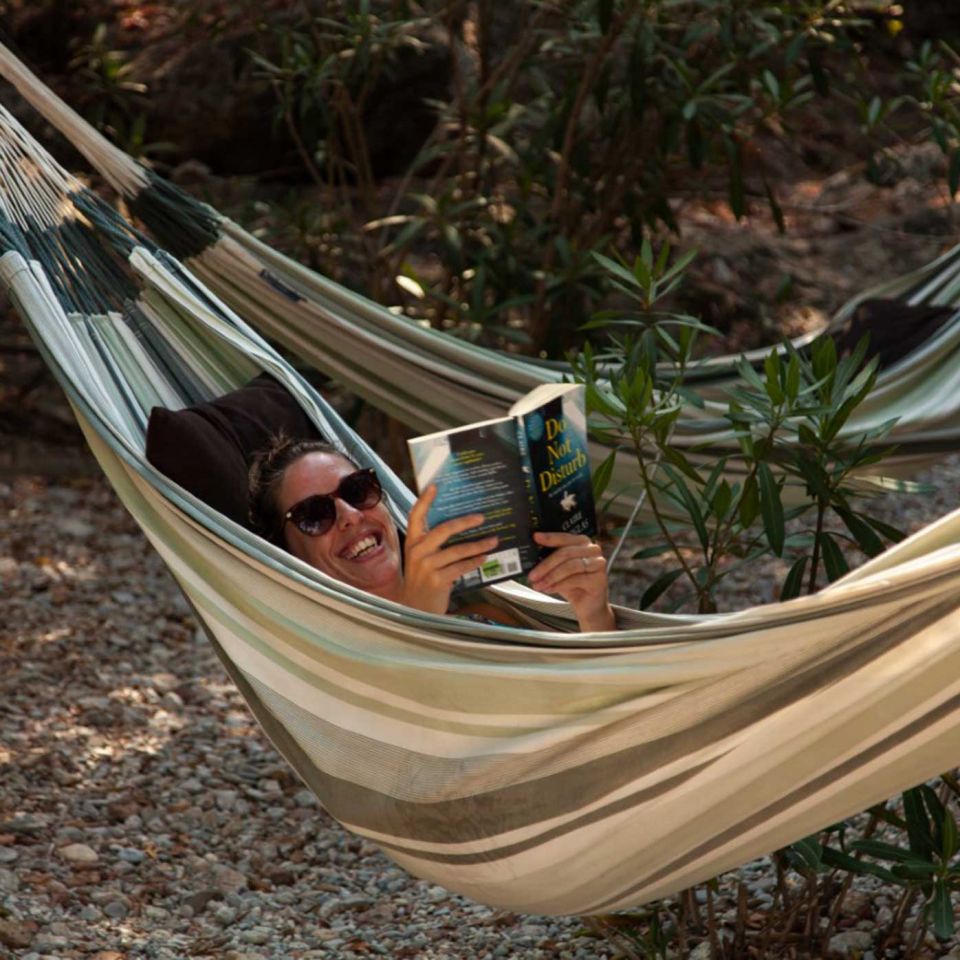 Liz - very busy doing nothing on Serenity Beach
The breakfast spread on our first morning stuns us into silence. Perusing it felt like early morning at Borough market - a full butter station (try the tahini), extensive bread selection and eggs cooked to order are just some of the highlights to enjoy, along with a bucket of Turkish delight which I have to admit to eating at breakfast, lunch and dinner. Traditional Turkish tea, served in small hourglass glasses known as 'ajda' – meaning 'thin waisted' – washes everything down.
After clearing our plates, we walk through the cliff's nature trail to Serenity Beach, one of the adults-only corner away from the main resort where peace, quiet and a cracking cocktail-menu await – all of which you can order from an app you download on arrival. Later in the stay I hop on the boat back to the main resort. It's only a few minutes but it gives you really wonderful views of the whole bay, and I'm a firm believer that if you don't board a boat, you haven't been on holiday.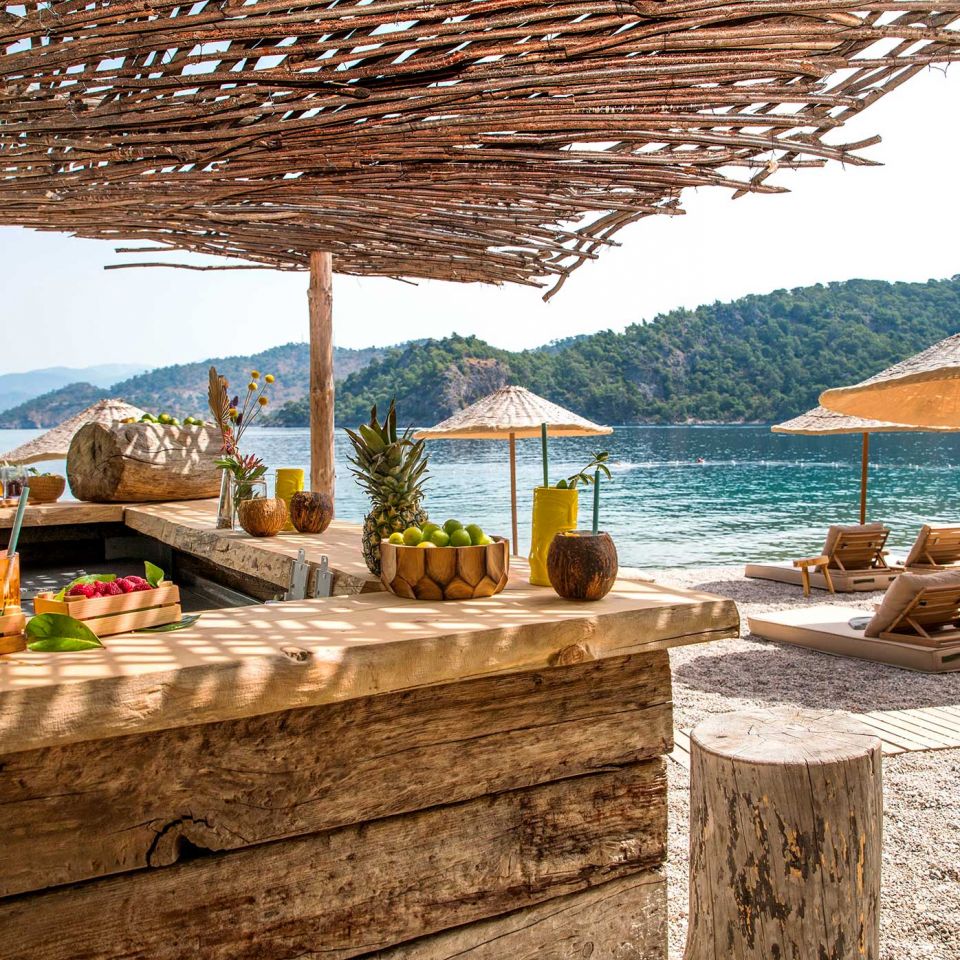 Serenity Beach's cocktail bar
At the Sanda Spa, built into the trees and oozing calm, I enjoy a signature massage for 60 minutes and head back to base feeling inches taller and seriously stress-free. Not that there's much to stress about here, least of all at Silent Beach, where mobiles are banned and peace awaits. I spend a morning here alone clearing my mind and doing some deep-thinking away from everyone and everything. For dinner, we're spoilt for choice, but during our stay enjoy a meal at Pasha, the Turkish restaurant, visit the main buffet in the centre of the resort and pop into Hillside's Italian restaurant too.
At Pasha I'm blown away by a selection of hot and cold starters – octopus, prawns and a whole seabass filleted at the table, along with meze of bread and dips, feta, yogurt with walnuts and cabbage and plenty of aubergine-based treats. At the main restaurant pretty much every cuisine is included – but I stick to fresh fish, dips and fresh vegetables. We wash everything down with a few glasses of Urla Vourla – a fabulously named red wine (try saying after a few glasses...) which is best served slightly chilled. A refreshing and appealing difference in the warm evening heat.
Sanda Spa, hidden in the trees
To work off all of the above, you can swim to your heart's content. There's a roped off stretch of 300 metres right across the bay if you want a proper workout, but I prefer to float about for hours at Serenity Beach, popping back to my sun lounger for a drink every now and then. On a sunset boat tour on our last evening, a full spread and glasses of fizz await as we sail around the bay. While the bubbles flow, the kind captain indulges us by allowing the Mamma Mia soundtrack to be played as we come back into the cove.
On our return it's our last chance to hit the cocktail app, and in the words of Abba...'here we go again'.
How to book:
Nightly rates in June start from £305 based on two people sharing a standard room on a full board plus basis. All meals are included, as are drinks consumed during breakfast, lunch and dinner at the main restaurant. Drinks ordered outside these times and at Hillside's other outlets and taken from the mini bar are charged for. For more information visit hillsidebeachclub.com/en.
Don`t miss

---