Travel
Celebrating New Year's Eve in St Ives
It's a rainy afternoon in St Ives, and at The Balancing Eel fish and chip, an elderly woman is chatting away to the server. 'I won't be going out tonight,' she grins, as I ponder whether to order the cod or the haddock. 'I'm going to stay in and watch all you mad young people through the window!'
Mad is certainly the word for New Year in St Ives. Every year, this sleepy Cornish seaside town erupts into one of the biggest parties in the UK. More than 30,0000 people (mostly in fancy dress) crowd the streets as fireworks explode across the bay. When the alternative is doing what I've done virtually every year for a decade – watching Jools Holland on the sofa, sipping flat Prosecco – who could say no? I catch the train from London with my husband, Craig.
There's something magical about the Cornish stretch of the Great Western Railway, which at times skims so close to the beach you feel like the train might topple into the waves. By the time we arrive, all the stresses and strains of the festive period have completely fallen away.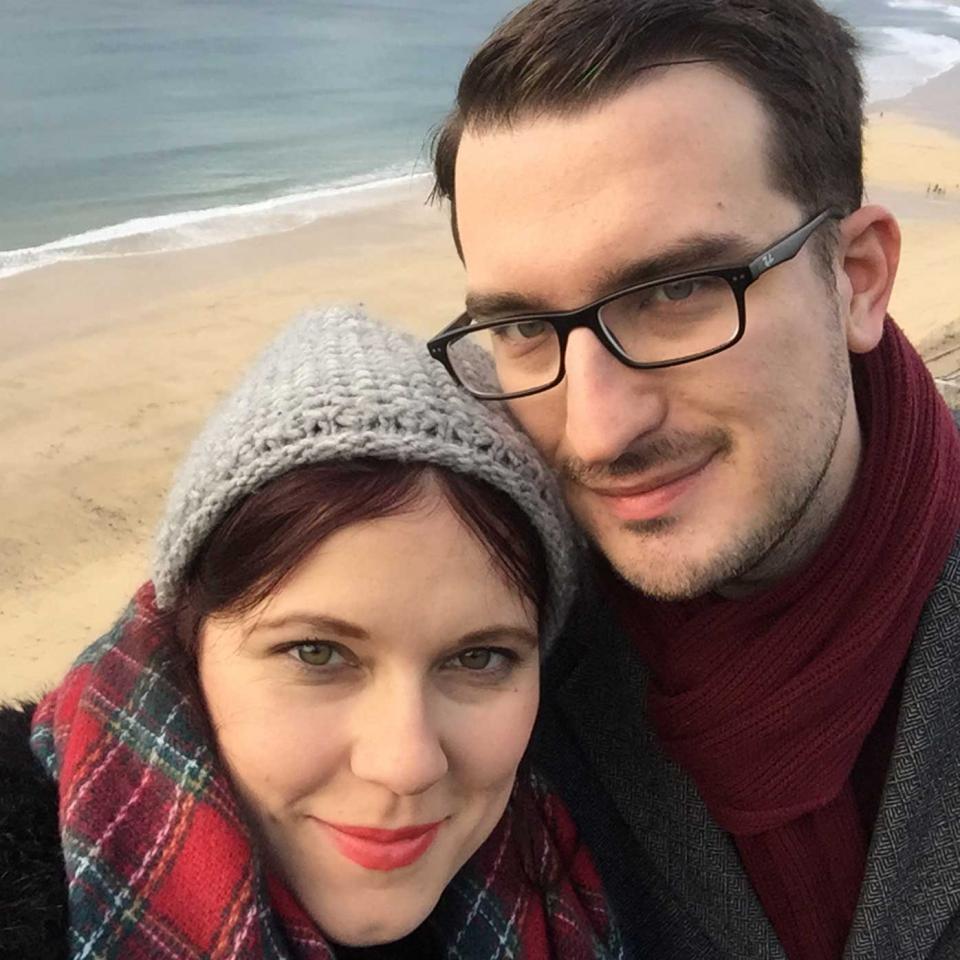 Home for the weekend is Carbis Bay Hotel, an elegant historic hotel perched just around the headland from St Ives. We're staying in one of its cosy apartments, where our twinkling Christmas tree and a gorgeous array of Cornish goodies – from Buttermilk fudge to shortbread made in St Ives' own Warrens Bakery – await us.
The hotel, rather unusually, has its own beach and, even though it's raining, I can't wait to get out and drink in that sea air (thankfully, Carbis Bay thinks of everything – the apartment comes equipped with a guest umbrella). Craig and I enjoy a peaceful stroll along the sands, watching dogs and surfers scamper in and out of the wild, icy waves.
Only mad dogs and Cornishmen venture into the sea in winter, it seems. St Ives itself is a 20-minute walk away, along a pretty coastal path, so on the morning of the 31st, we amble off to explore the picturesque fishing town. After a hearty bacon sandwich at The Digey Food Room deli, we pop into the newly reopened Tate St Ives for that favourite middle-class mini-break hobby: trying to understand modern art ('Do you know what that is, darling?' 'Maybe a sad giraffe, or an upside down chair?').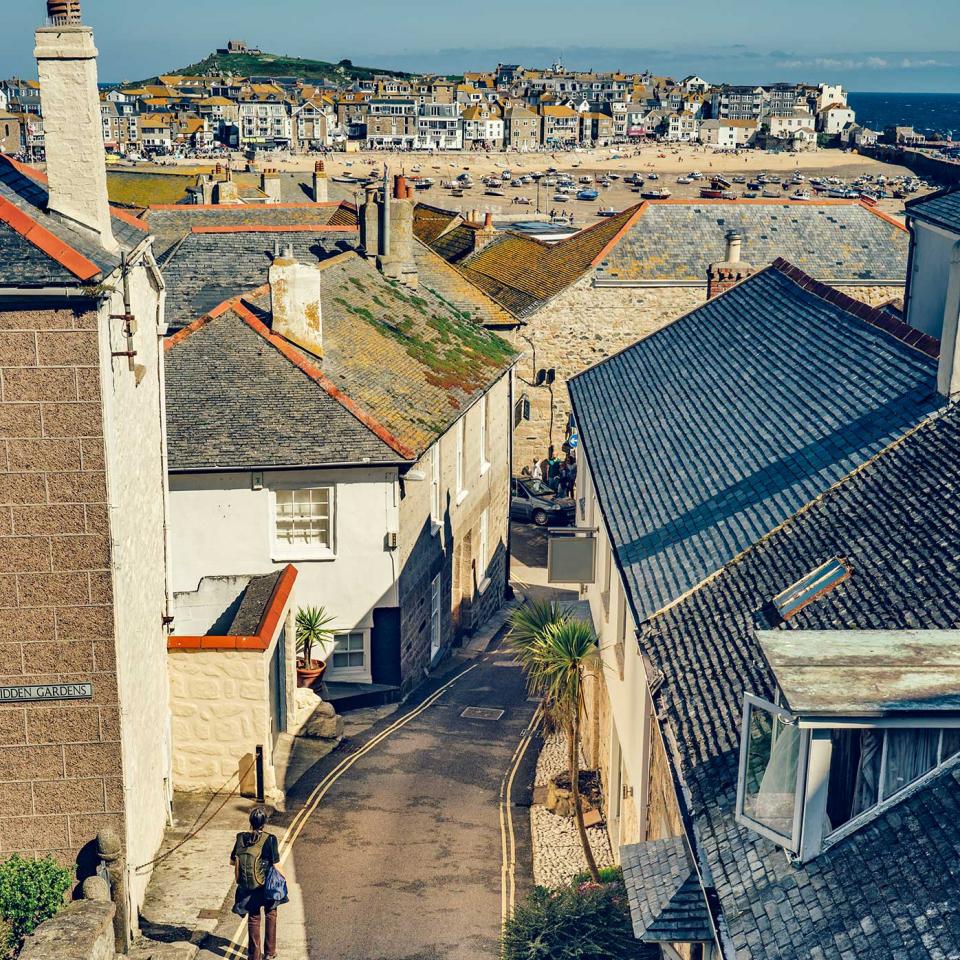 Finally, it's time for the main event. After a quick spot of pampering at the hotel's spa, we dig out our token fancy dress (Minnie Mouse ears for me, crumpled excuse of a wizard's hat for Craig) and head off to catch the five- minute train back to St Ives. Standing at the platform, we are joined by, in quick succession, an entire family of bank robbers (including two tiny policemen), a pirate, a princess and a man in a furry crocodile onesie.
I start to fear we perhaps haven't taken this dressing-up lark seriously enough. My suspicions are proved right when we turn up for dinner at Porthminster Kitchen, the gorgeous sister restaurant to St Ives' award-winning Porthminster Beach Café. Our meal is note-perfect (the scallops served playfully with macaroni cheese and bacon jam is one of the best things I've eaten all year), but I find myself rather distracted by the fact that next to us, the Tin Man and Wicked Witch of the West from The Wizard Of Oz are having a date. At one point, a woman dressed as a nun wanders in looking for a free table. 'Santa Maria!' shouts our waitress merrily.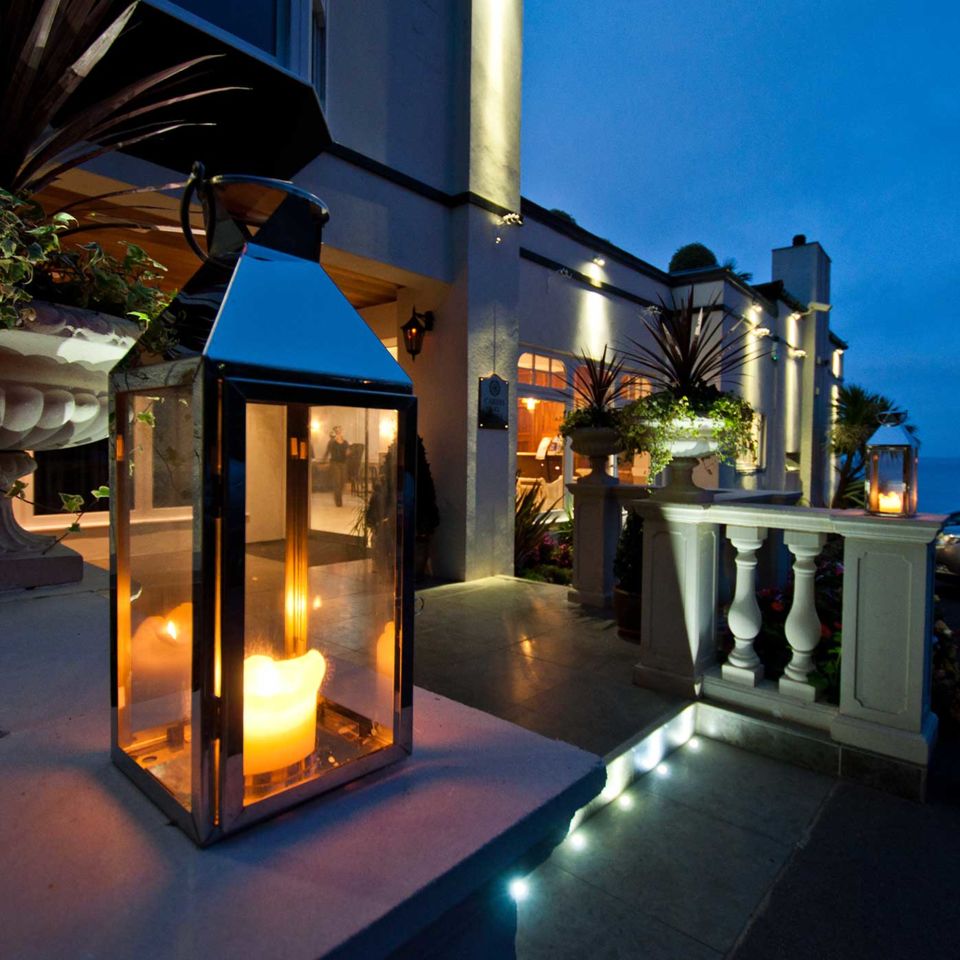 This exuberant spirit is infectious. As we walk around the harbourside, we can't help but chuckle at the creative costumes. There's a group of Mexicans, complete with sombreros and ponchos, and two friends dressed as Donald Trump and a wall. Another group has stapled together cardboard boxes to create an enormous bus, which they trundle down the street in, shouting 'Beep beep!' I particularly enjoy the woman who has attached tendrils and fairy lights to her umbrella, so she looks like an iridescent jellyfish.
She's even tucked a mini speaker somewhere, which blasts out sea shanties as she wobbles along. At midnight, the crowd falls silent, and a triumphant volley of fireworks lights up the harbour. I'm really glad to have finally broken up with Jools Holland this New Year's Eve.
Getting there
Family apartments at Carbis Bay Hotel & Estate start from £500 per night, including breakfast, and sleep four people. Visit carbisbayhotel.co.uk to book. Great Western Railway travels to St Ives.
About the author