Travel
6 reasons to visit Capri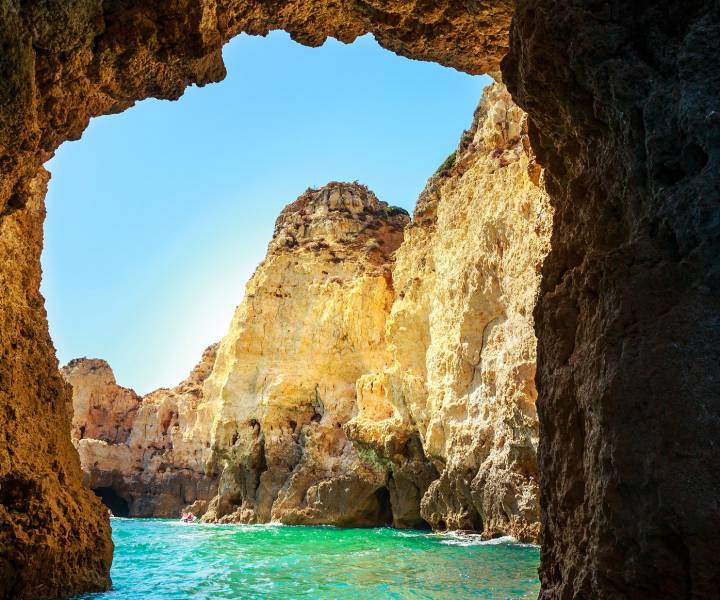 Image: Shutterstock
Helen Renshaw discovers a little piece of paradise on this most fables of jet-set islands...
1. The exclusivity
When you first arrive on the jet-set island of Capri you won't fail to notice the crowds of rubber-necking day trippers, narrowly avoiding doing themselves a mischief with a selfie stick. But check into Punta Tragara (above) – a hotel forged from a private villa designed by Le Corbusier that clings to a craggy outcrop soaring above the Tyrrhenian Sea – and you will feel like you've been ushered into the most glamorous of VIP areas, or whisked to a dreamily idyllic private island.
2. The wild west
While most tourists head to the island's rural west side for its Blue Grotto sea cave (above) – its miraculous blueness attracts hour- long queues – we headed to the laid-back town of Anacapri nearby. From the central square, we took the chair lift, which whisks you over vineyard, gardens and pines to the peak of Mount Solaro, where there's a restaurant promising 360-degree views. It was shrouded in cloud on the day we visited, creating a strange, ethereal light. You could almost believe you'd ascended into heaven – which just about sums up Capri.
3. The sea
Capri has been a destination for those seeking cures for body and soul since the days of Emperor Tiberius, a tradition that continues at Punta Tragara's hotel spa with its wide range of treatments. I went for a massage: a truly calming, still-your-mind experience – everything a great massage should be.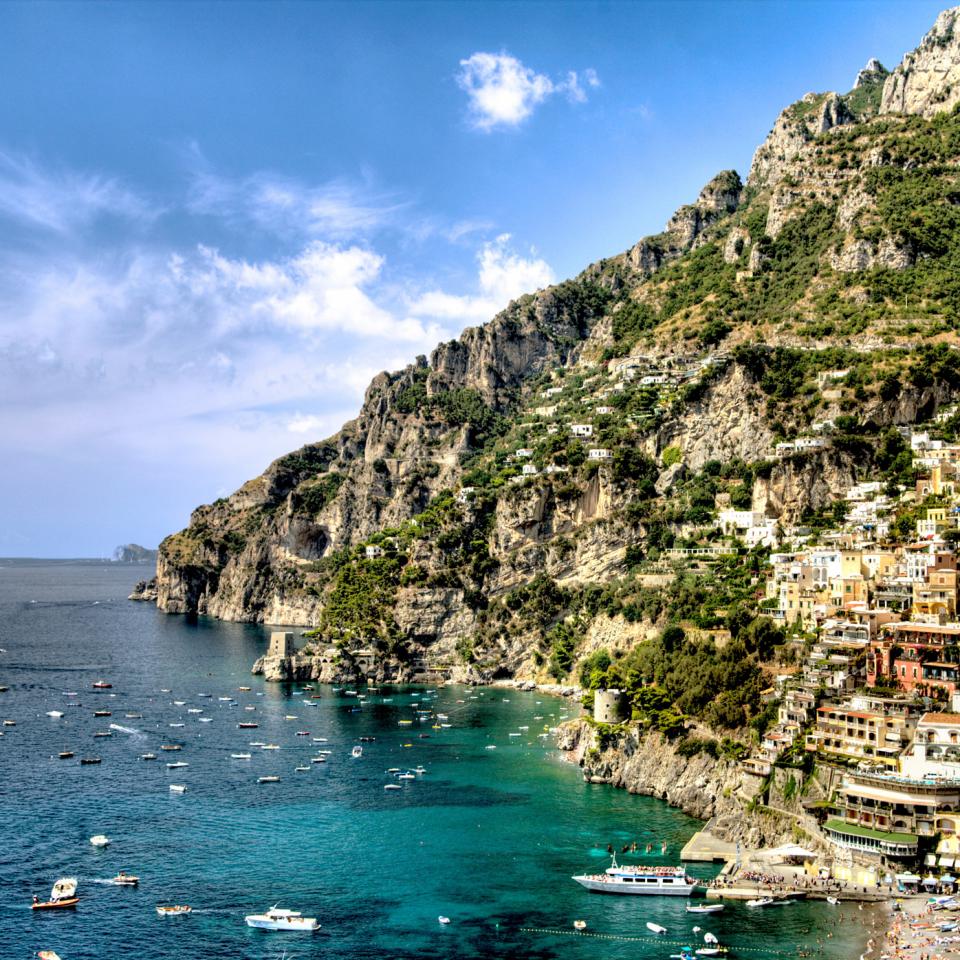 Image: Shutterstock
4. The natural beauty
Volcanic peaks and lush vegetation, is a natural paradise. Turn left out of Punta Tragara's main entrance and you'll find a coastal trail that meanders through dramatically wild and beautiful scenery. Flashes of inky blue ocean through sheer forested cliffs; hidden coves; the scent of pine; tantalising glimpses of cliff-top superstar villas. Away from the crowds, there's still a whiff of the island's distant past in the air – its name is said to come from the Latin capreae, meaning island of goats.
5. The food
The food at Punta Tragara is beyond divine. Picture the scene at breakfast: a table looking out across the twinkly blue sea. A wafting scent of home-baked pastries. Melt- in-the-mouth crepes, waffles, omelettes all made to order. Creamy buffalo mozzarella, sweet and salty charcuterie. And then dinner at the hotel's restaurant Monzù, where the fine-dining menu by executive chef and Capri native Luigi Lionetti sings with the sunny flavours of southern Italy. Treat yourself to the seven-course tasting menu with wine-matching – a highlight: prawn bon bon with almond cream, green olives, tomato soup and candied lemon.
6. The sheer class
Punta Tragara is a seriously luxurious five-star hotel. It ticks every box – ocean views, elegant decor, seawater pools, vast beds… But all without the slightest snootiness. This is a hotel comfortable enough in its own skin to rise above Capri's 'look at me' braggadocio. No bling, no labels. Just class.
Stay at: Punta Tragara, Capri.
Getting there: The ferry from Naples to Capri takes 50 minutes.
Alternatively, why not let tailor-made Italy specialists Kirker Holidays arrange the whole trip for you.
Don`t miss

---