Travel
A cruise to Bruges
by Helena Lang
On a fizz-fuelled anniversary mini-cruise Helena and Simon Lang combined a cultural city break with fine-dining and great entertainment.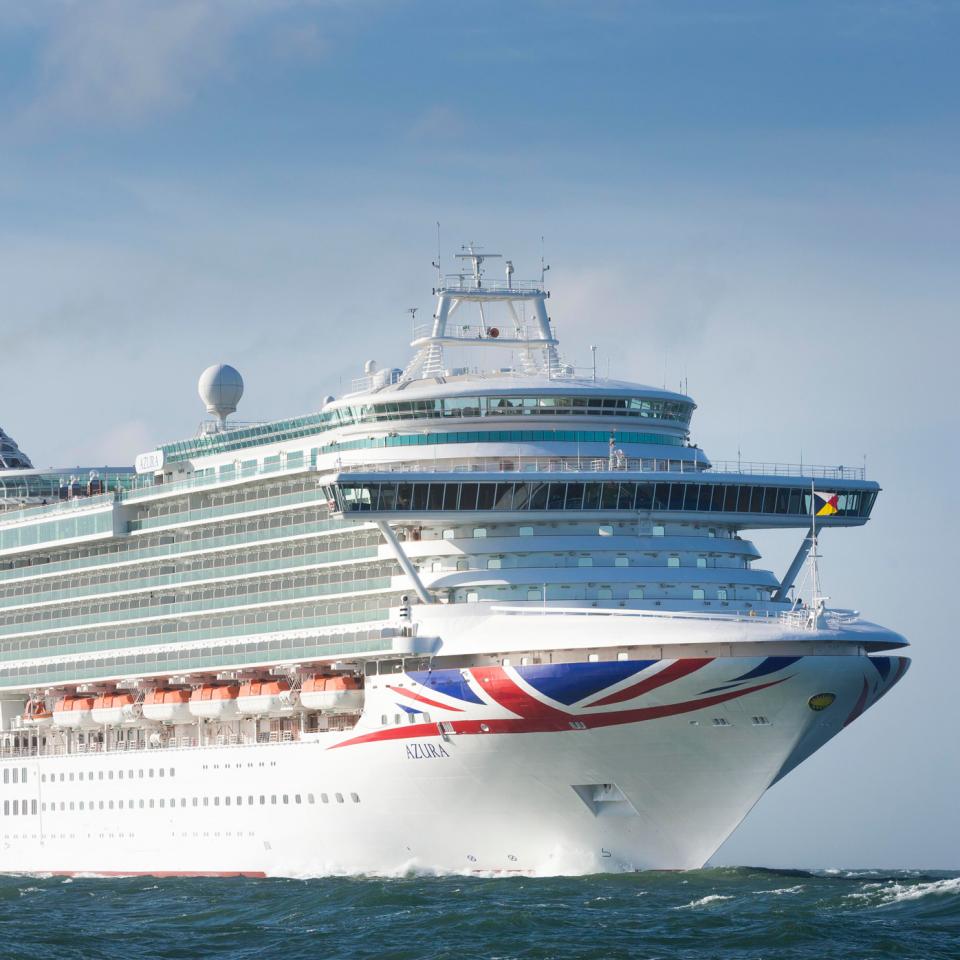 How do you celebrate 30 years of being married? Somehow a posh restaurant experience didn't seem quite special enough, and yet a full-blown party far too over the top. A short-break cruise seemed like the perfect treat and, as we arrived at the cruise terminal at Southampton dock, it seemed we weren't the only ones who'd had the idea.
The car park was filling up with couples unloading suitcases, hen parties in tiaras and family groups on big birthday trips. Before we checked in we even bumped into someone I used to work with years ago, who had booked the cruise as a surprise big birthday present for her other half. The sense of excitement was palpable as we all handed over our luggage dockside (the next time you see it is outside your cabin door) and boarded the ship, Azura. Cruising really is the most stress-free way to travel, and the fun starts the moment you step off the shore.
A quick lunch in the buffet restaurant Venezia comprised a plate of healthy-ish deli and salad treats before we were toasting our sail away with a glass of Champagne on our cabin balcony. Azura is one of P&O's largest ships and to familiarise ourselves we spent the next few hours hitting the decks, spotting eight restaurants, eight bars, a handy gym and spa area and lots of entertainment options.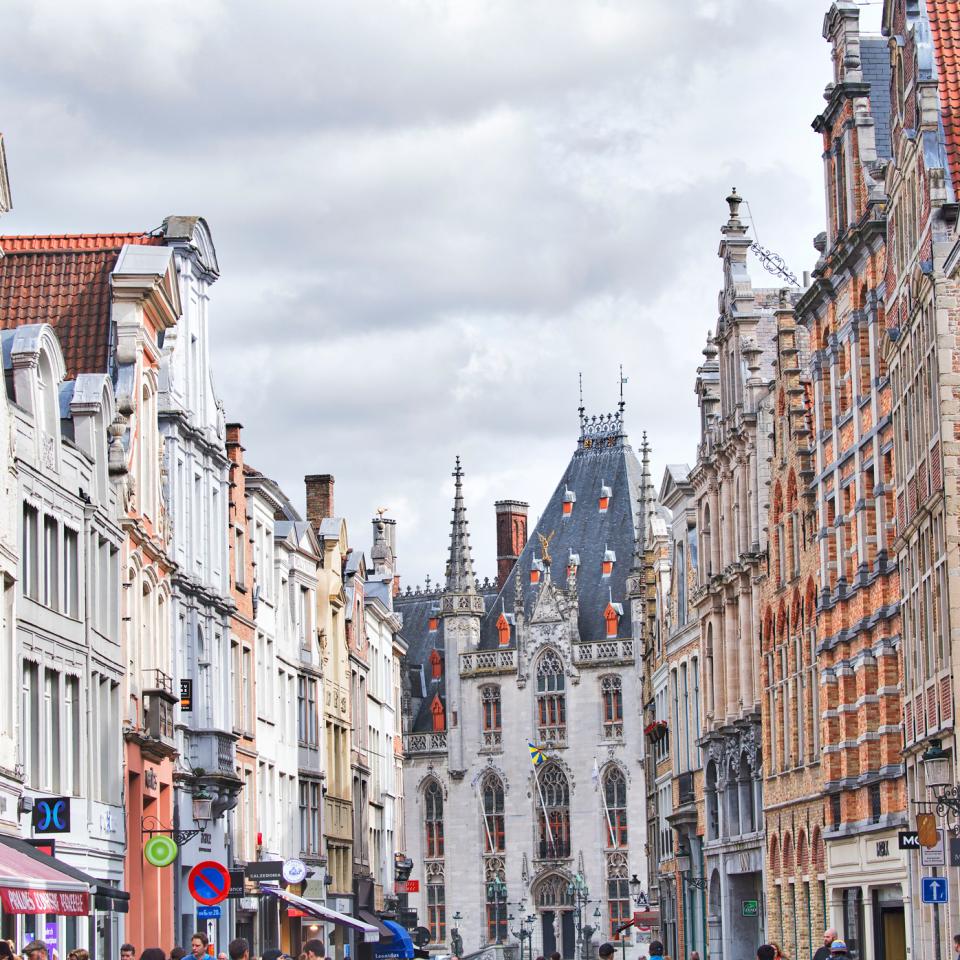 Back in the cabin we decided to dress up for cocktails in the Planet Bar before treating ourselves to dinner in the uber-smart Epicurian, where the food would rival any top restaurant on land. A goats' cheese and hazelnut crotin came with a slice of apple terrine, beetroot sorbet and candied walnuts, while my main course of butter poached lobster tail and glazed pavé of boneless beef short rib was a luxe take on surf'n'turf, complete with a melting cheese lollipop. For dessert the black forest popping candy torte with Dorset cherry ice cream and a shot of New York cream soda was sublime.
After dinner we managed to grab seats in the Playhouse, the ship's two tier theatre, for P&O's new show Evolution about which there had been more than a bit of a buzz on board. Cruise ship entertainment can have a bit of a cheesy reputation but this performance was West-End worthy. Choreographed by award-winning Barbara Evans and produced by TV and singing star Jonathan Wilkes, it features songs by Coldplay, Lady Gaga and Paloma Faith and the young performers – many of whom trained at Wilkes Academy Of Performing Arts – did a great job.
The next day we woke and pulled back our curtains onto a rather grey and drizzly view of Zeebrugge harbour. After a quick full-English breakfast we were ready to head out to Bruges, a city I have wanted to visit since drooling over Colin Farrell in the eponymous movie. A short taxi ride saw us in the city centre and we explored for several hours. Quaint doesn't cover it; the cobbled streets, canals and beautiful buildings are romantic and atmospheric and, although heaving with tourists, it's easy to find a quiet spot.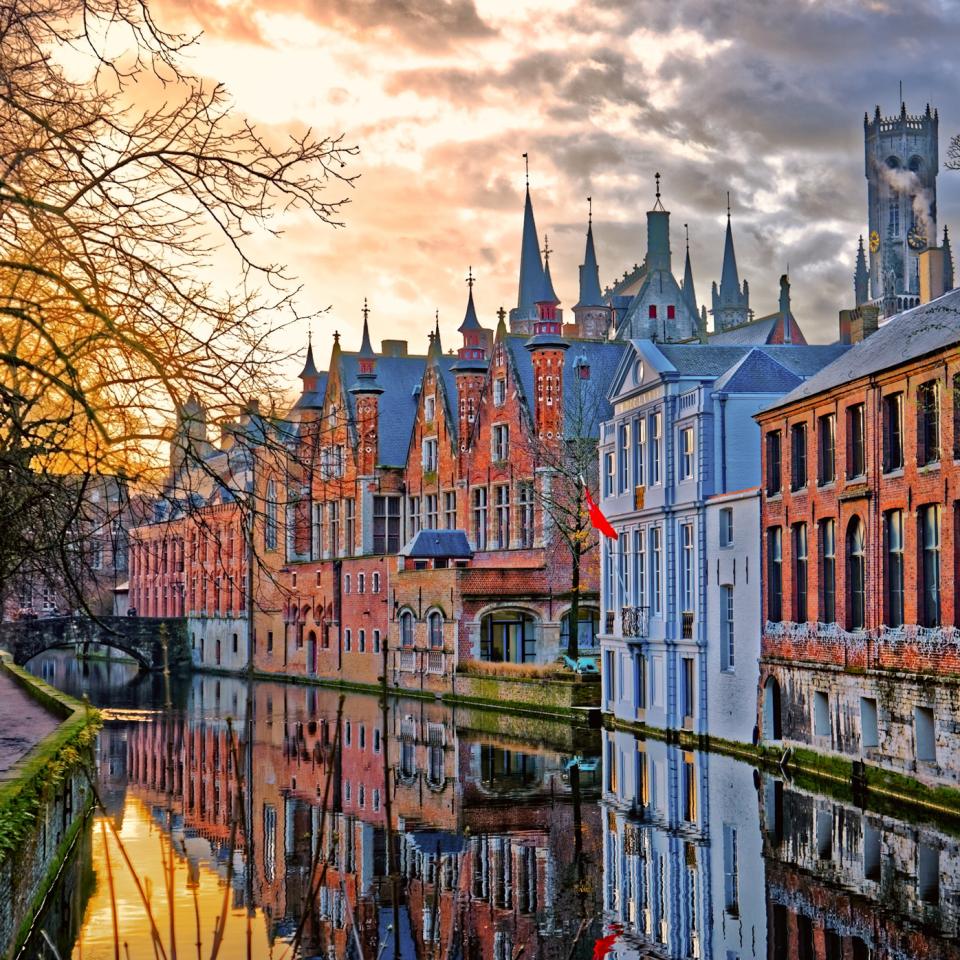 We happened across a nameless little coffee shop at 5 Walstraat, where we dunked delicious gingerbread into milky coffee and chatted to the friendly waitress. She recommended we stock up on Belgian chocolate at nearby Dumon, the conoisseurs' favourite supplier, and we loaded up with truffles and cookies for everyone at home. You can't avoid the sweet stuff on the streets of Bruges with every other store devoted either to chocolate, patisserie, marzipan or candy, but we preferred to browse the flea market along the Dijver canal musing that, unlike on a flight-based visit to the city, we could buy that enormous garden statue and feasibly take it home in our cabin.
Heading back to ship on a sugar high, we resolved to work off the calories in the ship's gym with a view across the water before a glass of wine or two in The Glass House, the on-board wine bar boasting an excellent selection chosen by TV wine expert Olly Smith. Our last night's dinner was at Sindhu with a menu created by Michelin-star chef Atul Kochhar. Course after course of superb spicy dishes arrived including beef skewers with garlic chutney and cucumber relish, lamb rogan josh and a positively virtuous saffron and alphonso mango jelly with coconut granita.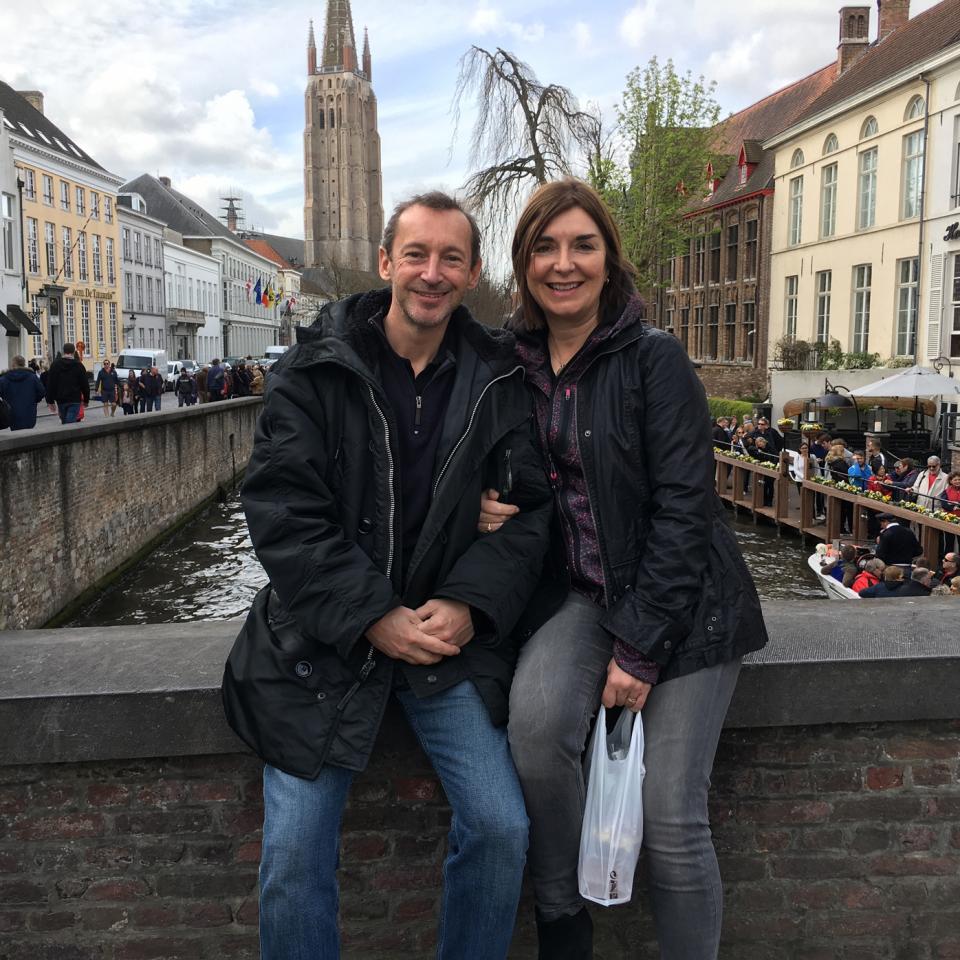 Once again we succumed to sleep, only this time when we woke, Azura was moored back in Southampton. Had it all been a dream? The bags of truffles showed that it hadn't, and we hit the road back to London with the next 30 years of marriage to be fuelled by that sugar high.
Don`t miss

---