Travel
Dalmatian delight: a short break in Croatia
by Marcia Moody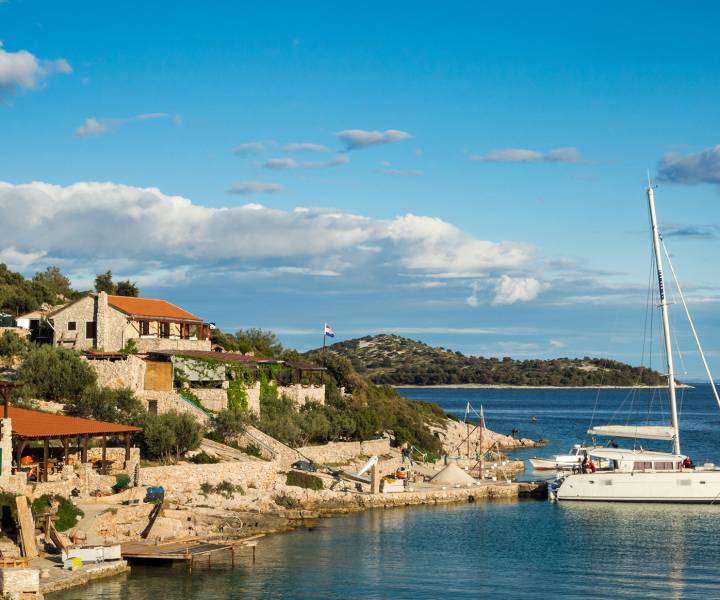 The beautiful island of Kaprije
Marcia Moody finds the perfect place to unwind – the Admiral Zaton on the Croatian coast.
The water is pale green, and so clear we can see a starfish making its way along the sea bed. The sun glitters off the surface of the water. I can think of nowhere nicer to launch myself from the side of a boat on a gorgeous summer's day.
We're on a day trip to the island of Kaprije on Croatia's Dalmatian Coast where, at Nozdra G-8, all the cooking is done over coals, and the fish is so fresh we see our order being caught as we pop for a pre-lunch swim in the bay. Hair still wet and skin barely dry, we sit down to the freshest fish we have ever tasted – served with a squeeze of lemon and a cold jug of wine.
'Home' is the Admiral Zaton, a stylishly simple hotel that's so light and airy it's as if it's been whipped up out of sea foam, but with Netflix and dreamy beds. Located beside the harbour in the town of Zaton, it's a two-hour drive from Split, and has just 14 rooms. It's run by Californian couple Megan and Jonathan, who also offer personalised boat excursions up and down the coast.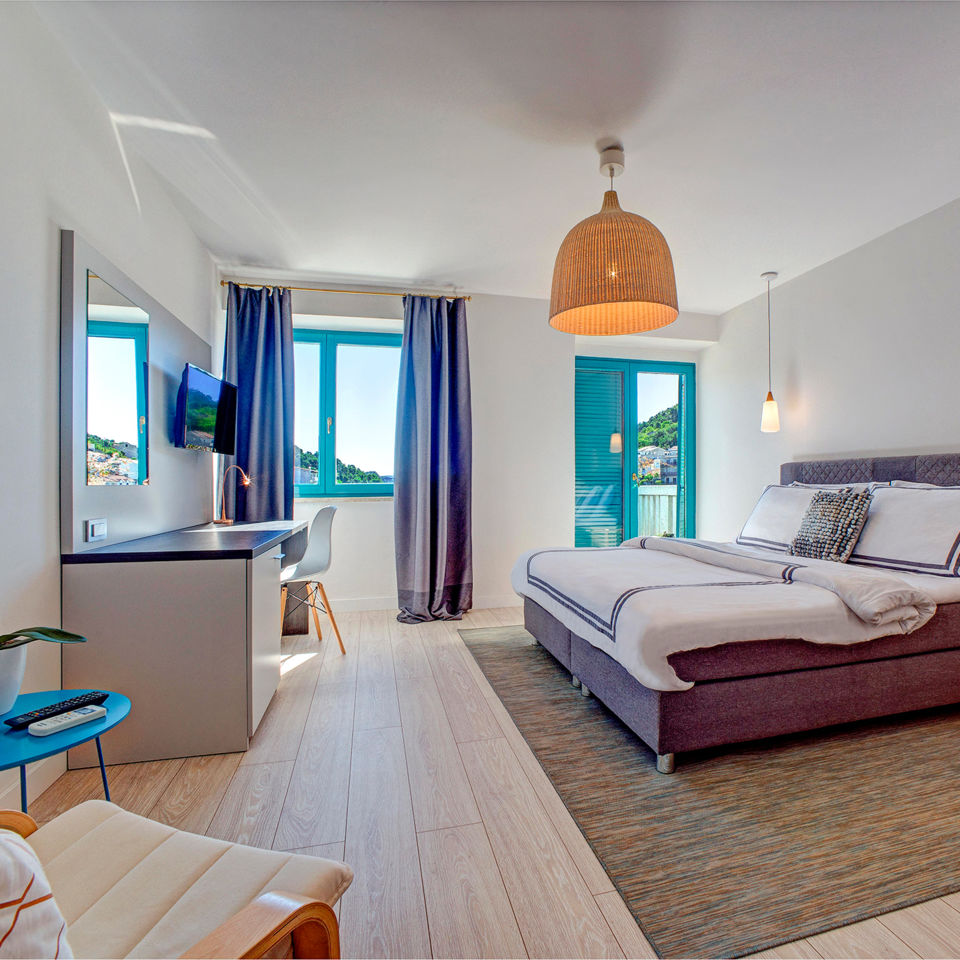 Admiral Zaton hotel
Croatia might not be known for its wines, but its countryside is laced with vineyards, and I'm quickly converted. A 30-minute drive away is Bibich Winery, an idyllic spot with whitewashed buildings and rampant fruit trees. It also produces flavoured liqueurs, and rakija – a Croatian spirit similar to grappa, which is often flavoured with cherry, walnut, herbs or carob. After sampling the wares, we head to nearby traditional restaurant Konoba Vinko for a rustic Dalmatian feast of 'peka' – a slow-cooked pan of lamb, potatoes and carrots that falls apart on our plates. Next day we head to Krka, a vast national park teeming with more than 1,000 plant and flower varieties, plus fantastic waterfalls – Skradinski Buk is the star of the show.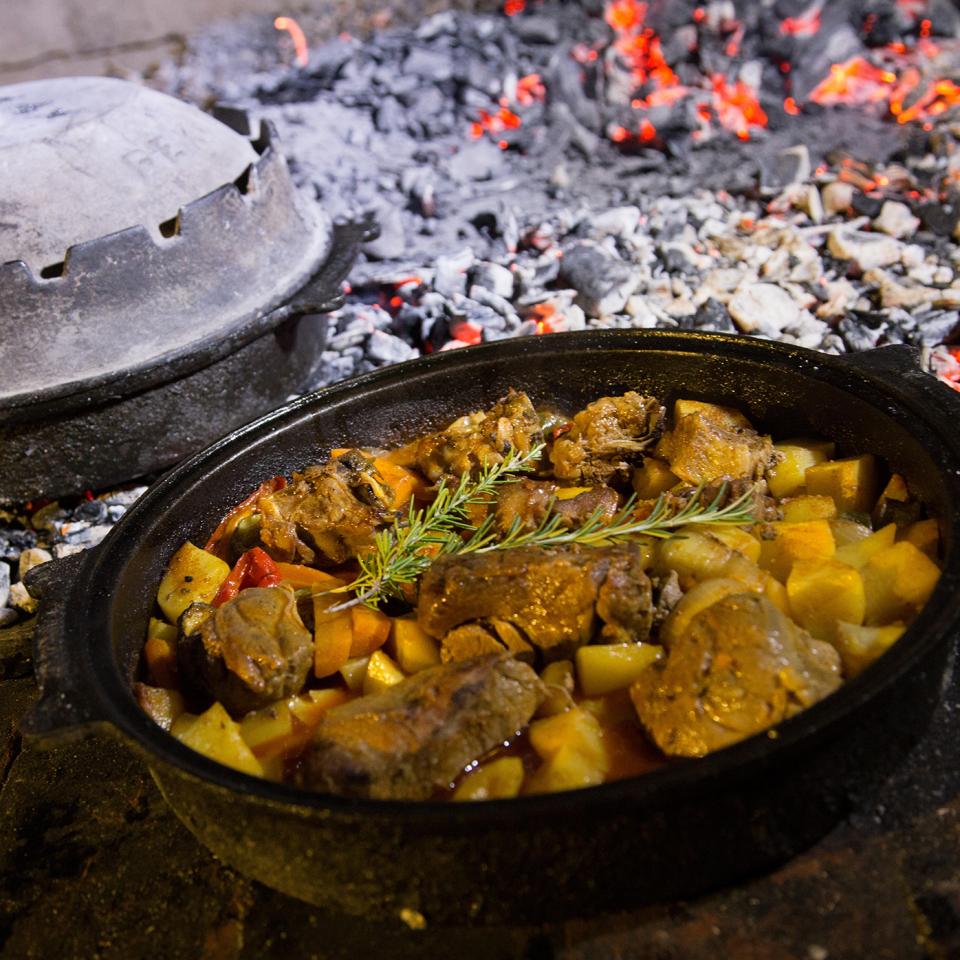 Delicious peka
On our last night we take the boat to Šibenik – a tangle of alleyways, Venetian fortresses and medieval cathedrals. Game Of Thrones fans will recognise it as Braavos. There are food markets – lavender and honey are regional specialities – and, at award-winning restaurant Pelegrini, we sample delicacies such as crispy pigs' ears and octopus. Don't forget to wear flat shoes when visiting, unless you enjoy navigating highly polished cobbles like a newborn foal.
Top 3 treats to try:
Cherry rakija – the essential local tipple to try.
Peka – the slow cooking of this local lamb dish traditionally provides the chance for families to gather and gossip.
Dalmatian honey – a delicious gift to bring home.
Getting there:
Doubles at the Admiral Zaton start from €65 per night B&B in April and May, and €95 per night B&B in June. easyjet flies from London Gatwick to Split.
Don`t miss

---