Travel
6 reasons to visit Doha
by Hannah Sherwood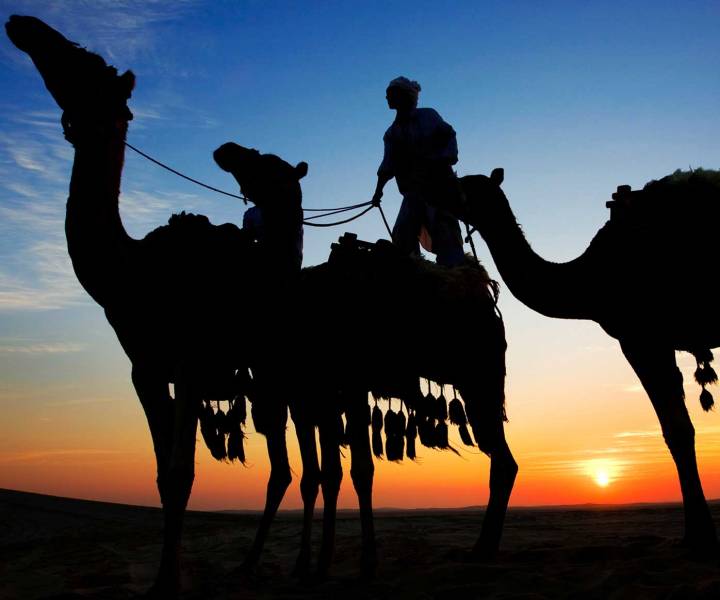 Sunset camel ride
The Qatari capital of Doha is a refreshing alternative to Dubai. Hannah Sherwood lists a few of the best reasons to go.
Fantastic food
The Gulf state of Qatar may be relatively new to tourism, but Doha, its capital city, has some amazing hotels – with restaurants to match. We stayed at the sleek Westin and, alongside a good mix of tourists and locals, feasted on grilled beef sirloin and a sticky coconut-rice and mango dessert at its Sabai Thai restaurant. Spice Market restaurant at W Doha, served us up anothe rmemorable meal – Vietnamese jumbo prawn curry, followed by a knockout dessert: miso caramel pudding with black sesame and pomegranate.
Stunning sculpture
Qataris love their art, and their museum authority spends millions on it every year. It's well worth the hour-and-a-half dusty drive west from Doha into the desert to see Richard Serra's breathtaking East-West/West-East sculpture , erected in 2014. The vast work has become a real hit with locals, who come to stroll and reflect on weekends.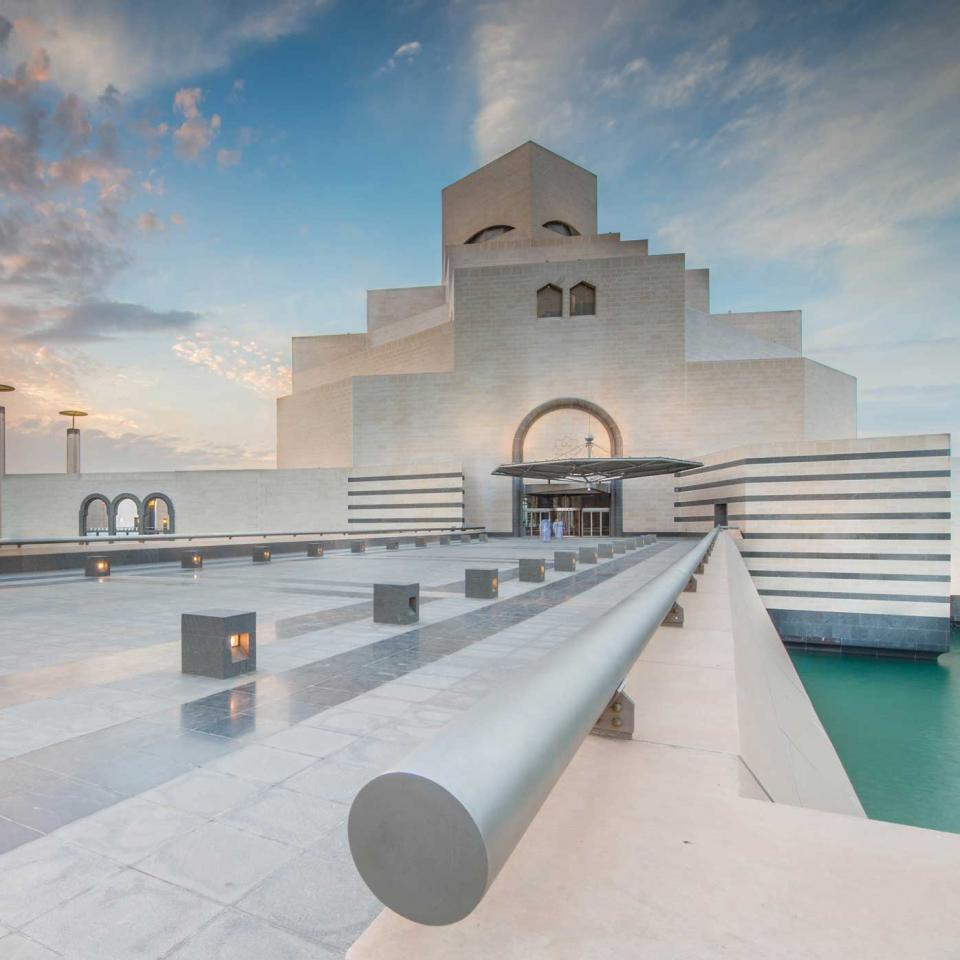 Museum of Islamic Art
Sand-dune dashing
One morning we travelled southwards into the desert for a spot of sand-dune bashing. This involves being strapped into a 4x4 and putting your life in the hands of an experienced desert driver, who takes you up and down the dunes at great speed. Not for the faint-hearted, it's a uniquely exhilarating experience in a beautiful desert landscape.
Desert glamping
A little south of Doha, where the desert meets the sea,we spent one atmospheric night at the Regency Sealine Camp, where 15 en-suite glamping tents are kitted out with proper beds, TV and air conditioning. Meals of grilled meats and delicious salads are taken in a simple communal dining tent. You can also go camel riding if you fancy.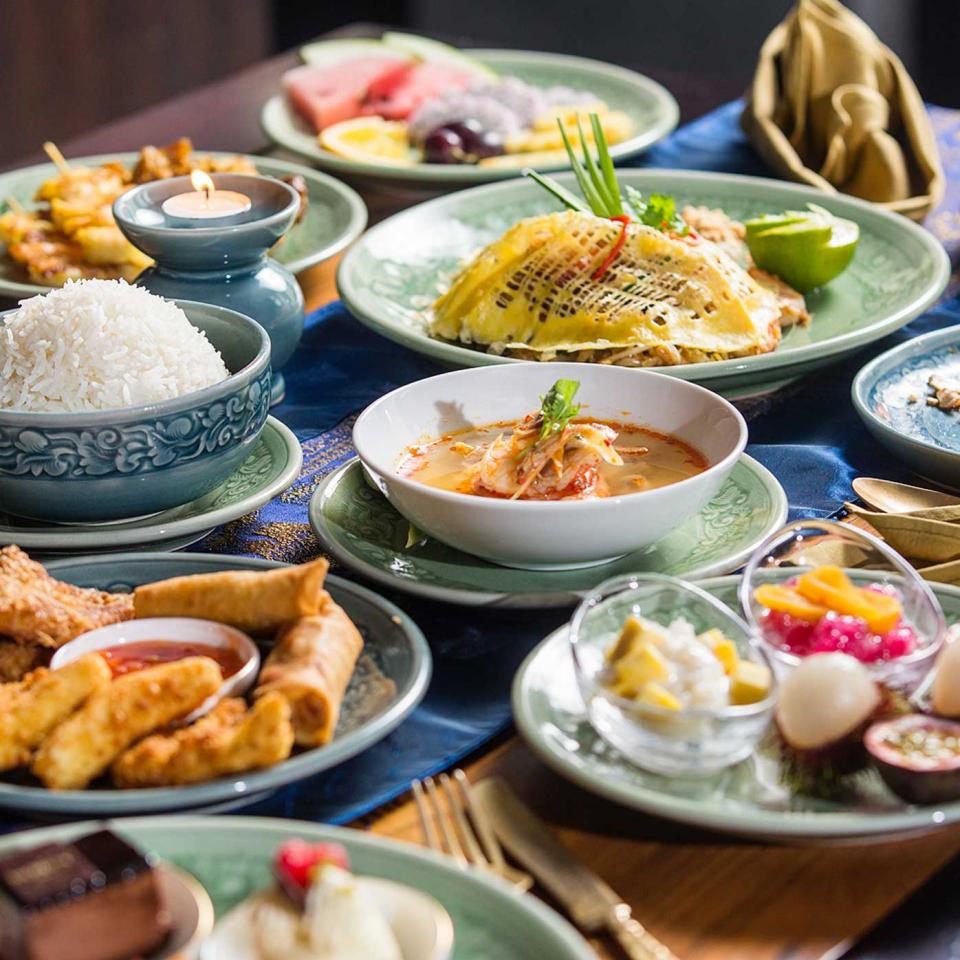 A delicious spread
Traditional markets
Souq Waqif was built in the early 20th century as a place fo rBedouins and locals to trade, and boats once sailed straight up to this traditional market. Today, there's a road and a park between it and the sea, but it's still an atmospheric place to explore. Wander its little alleyways and check out the spices, furnishings, jewellery and clothes – even if, like me, you only come away with souvenir camel magnets. We also stopped off for a traditional Arabian coffee – aromatic and super-sweet.
Inspirational art
Like a postmodern fortress rising from the waterfront, Doha's Museum of Islamic Art, designed by eminent Chinese-American architect IM Pei, is even more impressive inside, and its collection – which includes manuscripts, textiles and ceramics – spans 1,400 years.
Getting there
Travelpack offers a four-night holiday to Qatar from £1,429, including accommodation and flights from London Heathrow with Qatar Airways . For transfers, tours and activities, see regencyholidays.com or visitqatar.qa.
Don`t miss

---