Food
Our favourite reader recipes - June
by Sarah Alcock
Here at the magazine, we love to see what you've been rustling up in the kitchen and receive lots of great photos of your creations. So from now on, each month we'll be sharing our favourite reader recipe pictures on our Chat Room page at the front of the magazine. See which one you like the look of, then vote for your favourite here. The recipe with the most votes will be featured in full on the blog.
Last month, you voted to see the recipe for editor Helena's mackerel salad.
To kick off month two, some of our team have shared their homemade dishes – which would you like the recipe for? To vote, write your choice in the comments box below and we'll put the winning recipe up at the end of the month.
Deputy editor Michelle Dickson's strawberry sponge (pictured above)
'This is a fat-free sponge that my kids always want me to make for their birthdays. I usually sandwich the strawberries and whipped cream between the sponges, but this one sank slightly, so I piled the fruit on top.'
Designer Isabella Fernandes' seafood paella
'I made this for my mum's birthday meal. It's full of seafood, prawns and mussels, and I added a bit of dried chilli to give it a kick. It's a great sharing dish and looks so colourful on the plate.'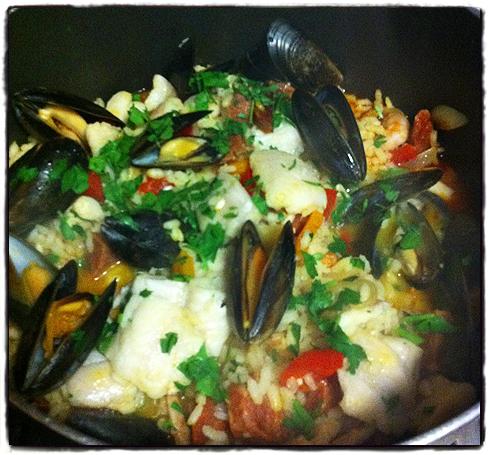 Chief sub-editor Kate Whitfield's crab and chilli linguine
'My 10-year-old son Jack asked to try crab, so we made this – chilli, garlic, parsley, crab meat and lemon juice tossed with linguine. It's quick and delicious.'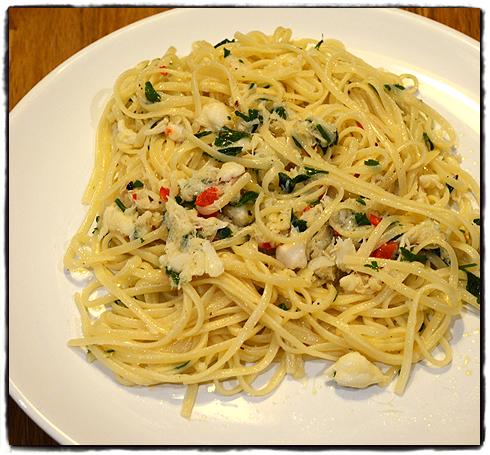 Don`t miss

---