Food
Krug Champagne pop-up creperie
French chef Pierre Koffmann has teamed up with luxury Champagne, Krug to create an outdoor high-end 'kreperie' pop-up in London's Covent Garden. Diners are seated in miniature French chalets with built-in heated banquettes and ornately decorated with chandeliers – a nice cosy retreat away from the bustling crowds.
We couldn't resist popping in to sample a glass of one of the world's finest Champagnes and have a taste of the six crepes on offer.
The Champagne itself is dark and golden in colour with a lingering warming taste and goes perfectly with sweet and savoury flavours, hence the mix of pancake flavours...
Savoury
Le Crabe - Cornish hand-picked crab with green apple, avocado and wasabi. (pictured above)
This crepe is served cold, which isn't what you might usually order in freezing temperatures, but the flavours are fresh and delicious and a different take on pancake fillings.
Le Champignon - seasonal wild mushrooms sautéed in butter with shallots and a sprinkle of parsley.
Warm buttery mushrooms spill out of the middle – perfect for warming you up.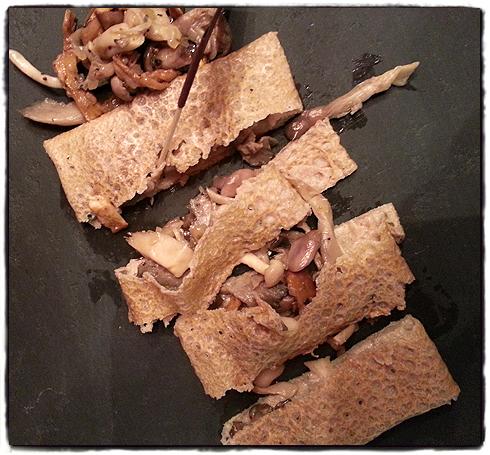 Le Parmesan
Like an upmarket cheese on toast, you can't go wrong with that!
Sweet

La Pistache – pistachio crème sprinkled with crunchy caramelised pistachio nuts.
I'm a sucker for anything pistachio flavoured; nutty sweetness with a nice crunch.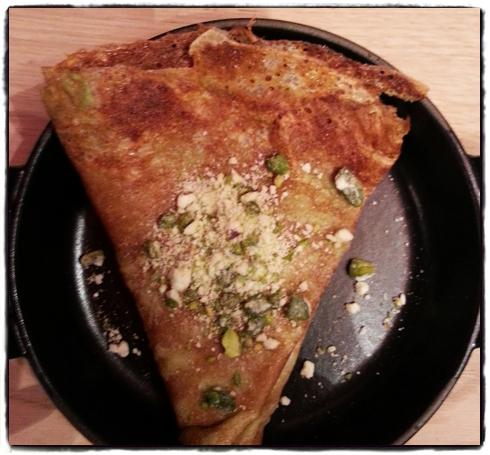 La Pomme – baked apples with caramel and cinnamon, topped with golden crisp crumble.
Like a decadent apple crumble.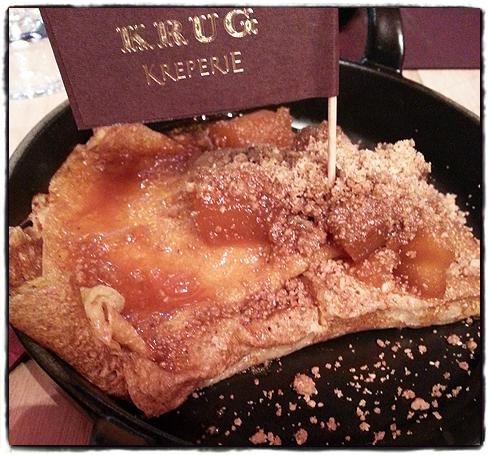 La Suzette – orange, lemon and sugar splashed with Cognac and rum.
This was probably my favourite. A traditional filling with that extra wintry kick from the Cognac. Don't miss this one!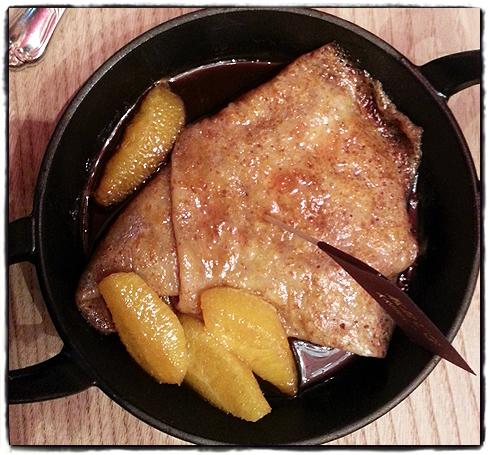 If you fancy treating someone this week, head to Covent Garden before Sunday to sample the menu (£35 per head). If you don't make it this week, the delicious crepes will be on sale at Koffmann's.
About the author