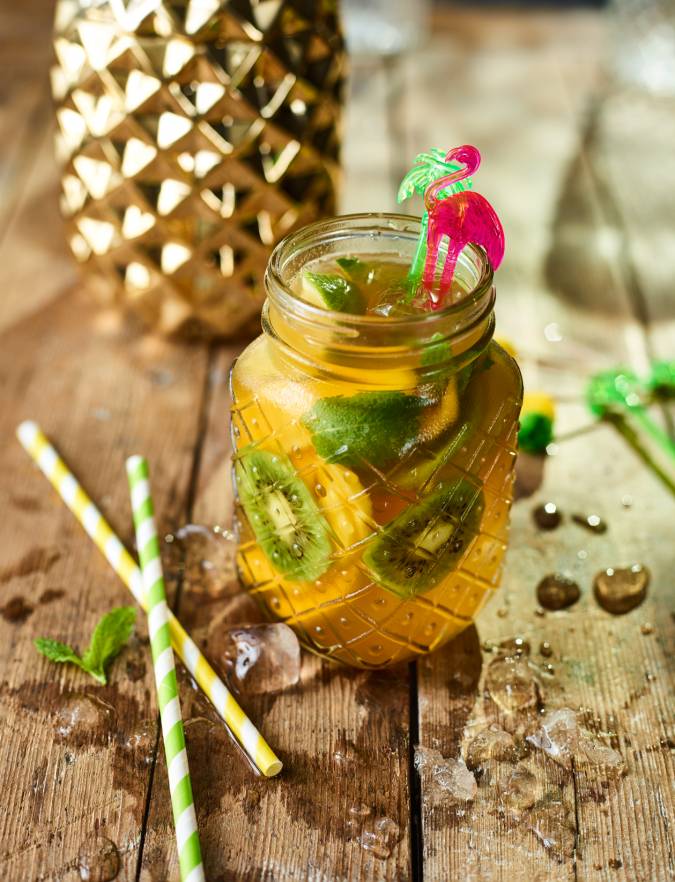 Ingredients
400ml Pimm's No1

800ml pure pineapple juice, chilled

1 small mango, roughly chopped

2 kiwi fruit, peeled and sliced

a couple of handfuls of ice cubes

2 limes, quartered

a few mint sprigs

400ml sparkling pineapple and grapefruit juice drink
Put the Pimm's and pineapple juice in a jug or punch bowl with the mango, kiwi fruit and ice.

Tip

This is delicious with a splash of rum for an extra tropical lift.

Squeeze in the juice from the lime quarters, then add the wedges to the jug along with the mint sprigs. Top up with the pineapple and grapefruit crush, mix and serve.