Travel
Staycation: The Wife Of Bath
Renowned chef and restauranteur Mark Sargeant has added this refurbished restaurant with rooms in Wye to his Kent portfolio. Digital editor Liz Stansfield checked in for the night to sample the delicious-sounding Spanish menu...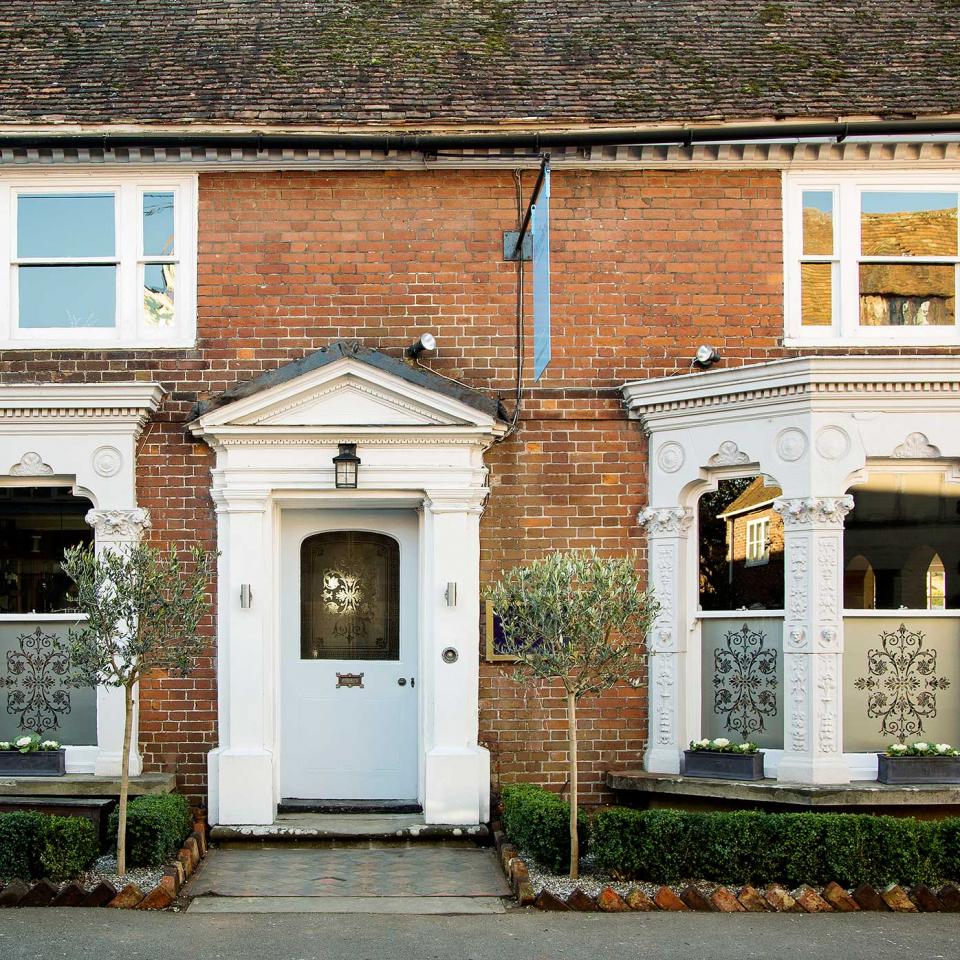 The Wife of Bath on Wye's high street
The app on my phone says the walk will take 90 minutes. As it transpires, our stroll along the Kentish North Downs is more like three hours – and we are not prepared. Still, the sun is shining and even my pinchy 'certainly-not-walking-boots' trainers can't wipe the grin off my 'weekend away' face. We're not, as the tale goes, off to Canterbury, but walking from Wye to the village of Chilham on our own pilgrimage to see Miss Marple's famous village setting.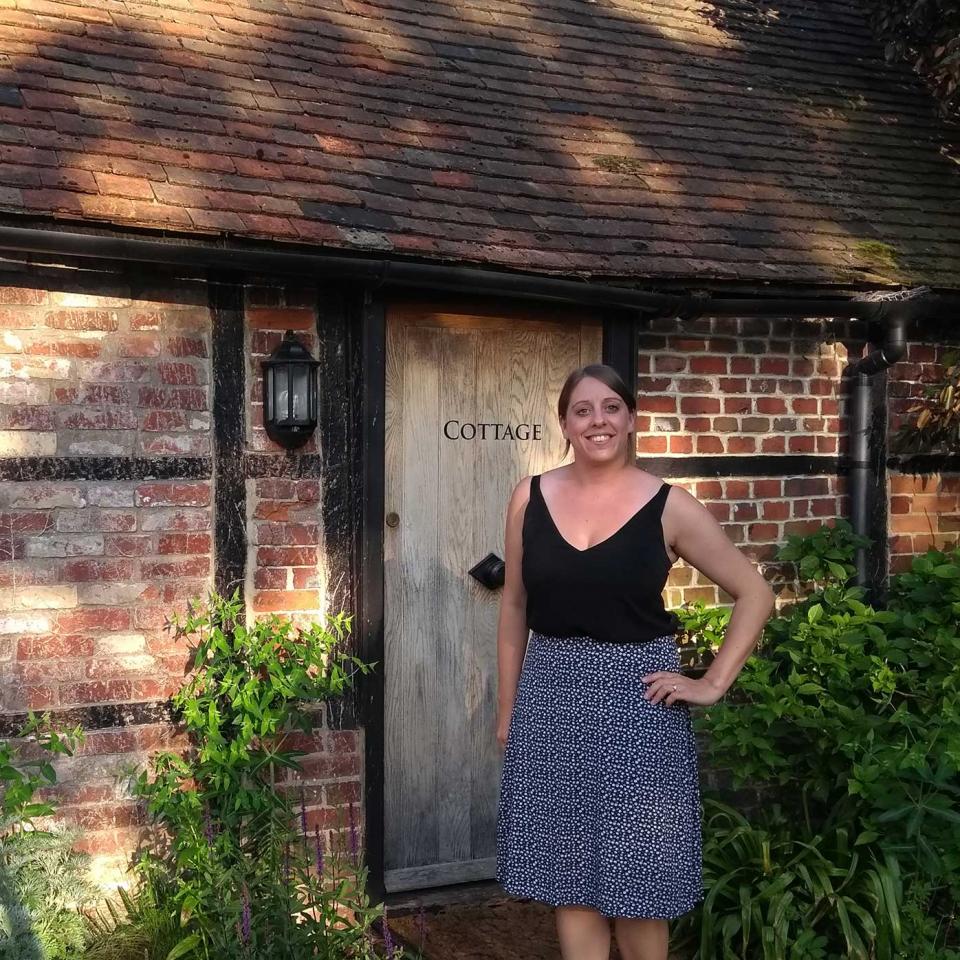 Liz outside Cook's Cottage
Stumbling off the Downs into Chilham, we're in dire need of a cold drink and lunch. Luckily, Shelly's Tea Rooms obliges with baked spuds piled high with prawns in Marie Rose sauce. Afterwards, we head back to Wye, our home for the weekend. The Wife of Bath is on Wye's higgledy- piggledy high street and nestled among chocolate-box cottages, butchers and bakers. Our room is Cook Cottage, an ensuite with shared kitchenette and private courtyard. Five other rooms make up the accommodation on offer, another two in our annexe and three above the restaurant.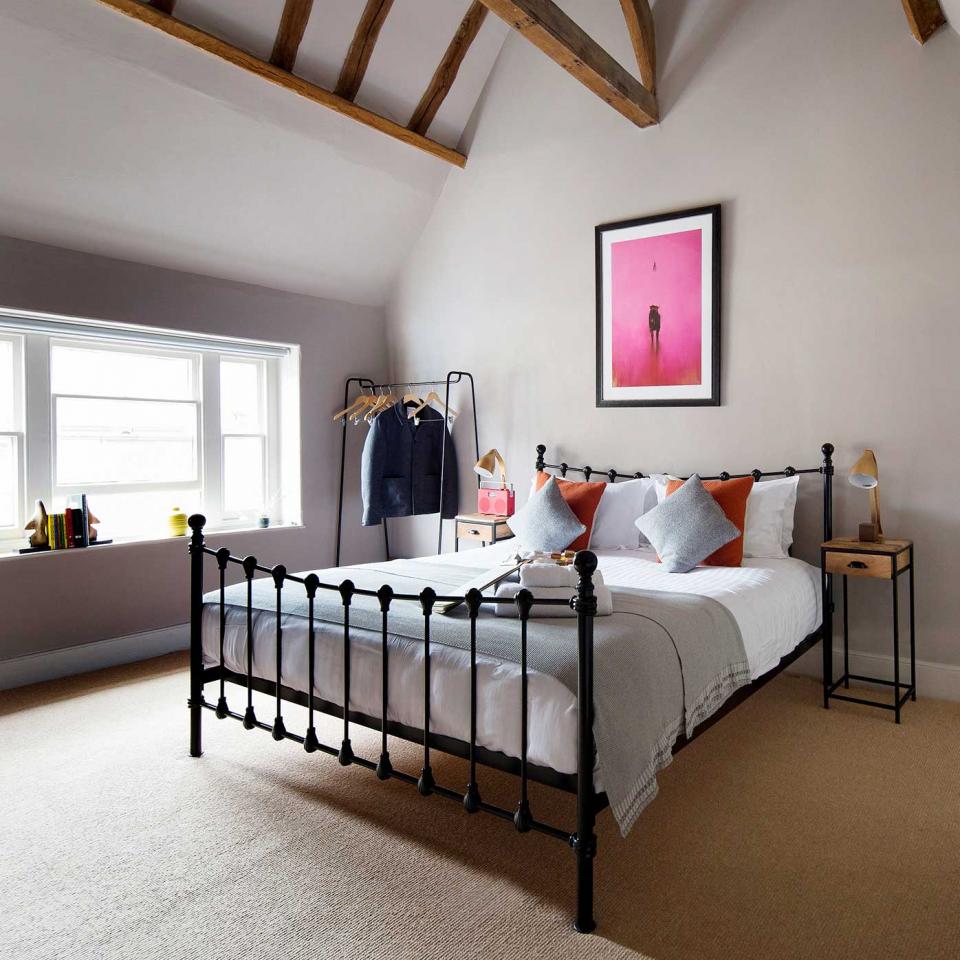 Accommodation at The Wife of Bath
After spending a peaceful hour reading, we head to the restaurant for dinner. Spanish is the fare on offer, with options for a tasting menu, tapas or à la carte. I start with citrus cured salmon and my partner enjoys perfectly cooked asparagus with Manchego and serrano ham, followed by crispy pork belly with cauliflower, wild mushrooms and morcilla, and baked cod in cider and saffron broth with mussels.
We've long-since decided we'll both have pavlova for pudding, served with rhubarb, pomegranate, mint and hazelnuts. They are demolished in moments, as all good puds should be.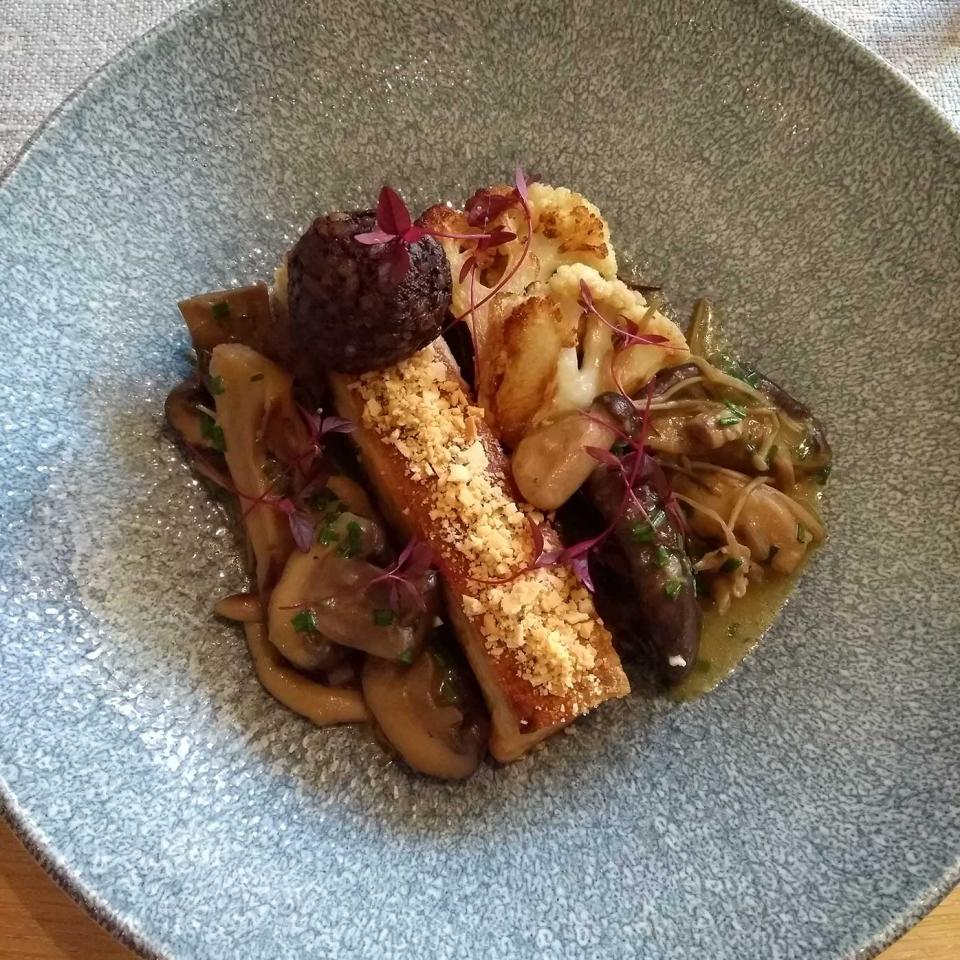 A nightcap in the small and welcoming bar rounds off a perfect evening before we potter back to our cottage. Breakfast is a feast – a full veggie Spanish fry-up for me and freshly-baked chorizo and Manchego scones for my thrilled companion. As we board the train back to London, talk turns to the next leg of the North Downs we should cover, and I make a mental note to pack my walking shoes, my cheap-and-cheerful trainers not quite making it back from the Downs unscathed, but my mind full of happy moments from a weekend well spent in Wye.
How to book:
Doubles from £85-£140, including breakfast; thewifeofbath.com.
Just down the road:
Hop on the train to Folkestone for a stroll around the restored harbour and lunch at Rocksalt, Mark Sargeant's other local restaurant serving delicious Sunday roasts and seafood. Read our full review of Rocksalt.
About the author