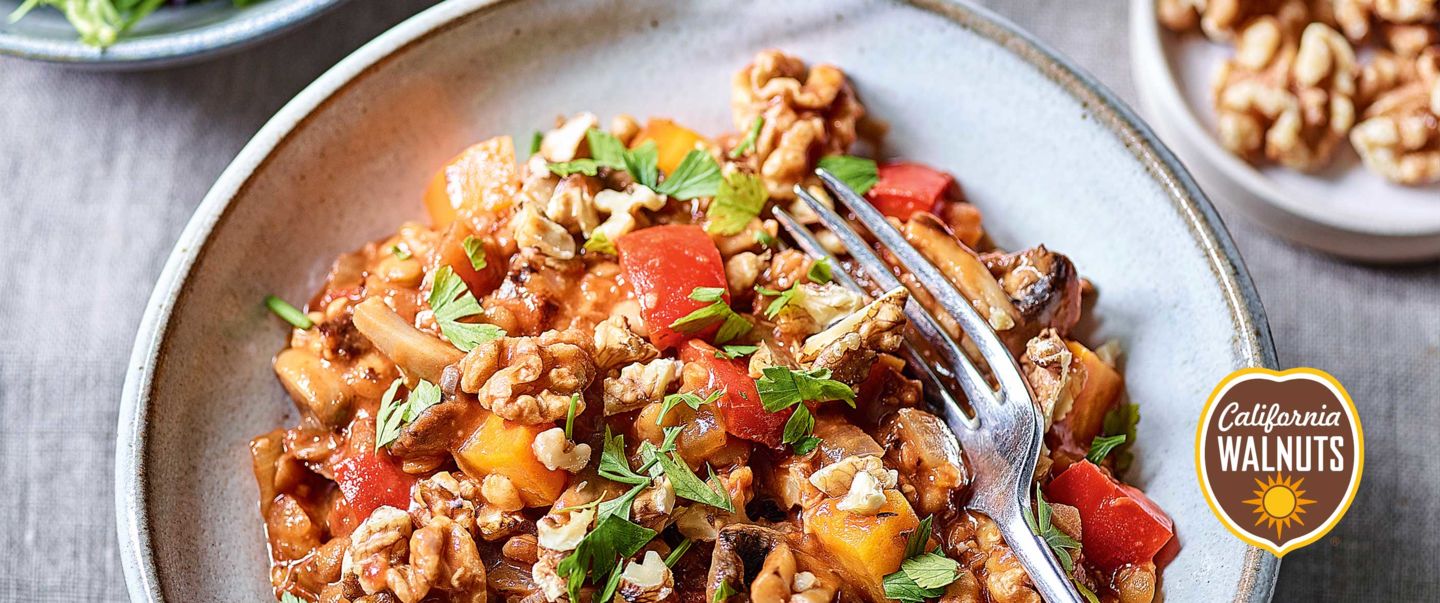 Sponsored
Crunch Time
Give your wintertime dishes a burst of west-coast sunshine with nourishing and flavour-packed California walnuts
A handful of California walnuts is loaded with goodness. Research suggests that these delicious, nutritious nuts are fi lled with nutrients and minerals that could help to support heart, brain and gut health. They're also the only tree nut to contain significant amounts of alpha-linolenic acid (ALA), a plant-based omega-3 fatty acid that plays a big part in our health.
What's more, they're also incredibly versatile. Thanks to unique growing conditions, California walnuts are mild and sweet in fl avour, ready to add a sun-ripened crunch to wintertime snacks and main meals. Try experimenting with traybakes, soups and dressings. This lentil and vegetable stew is a great place to start.

LENTIL AND VEGETABLE STEW
SERVES 4
HANDS-ON TIME 10 mins TOTAL TIME 20 mins

1 tbsp olive oil
1 onion, chopped
2 carrots, diced
1 red pepper, diced
2 garlic cloves, crushed
1 tsp dried mixed herbs
3 tbsp oats
300g mushrooms, quartered
75g California Walnuts, roughly chopped
400g tin chopped tomatoes
400g tin lentils
500ml vegetable stock
Chopped parsley
Heat the oil in a large saucepan and fry the onion, carrot and pepper for 5 minutes. Stir in the garlic, herbs, oats, mushrooms and walnuts and fry for 1-2 minutes.
Stir in the tomatoes, lentils with the juice from the tin and the stock, bring to the boil and simmer uncovered for 20 minutes. Sprinkle with parsley to garnish.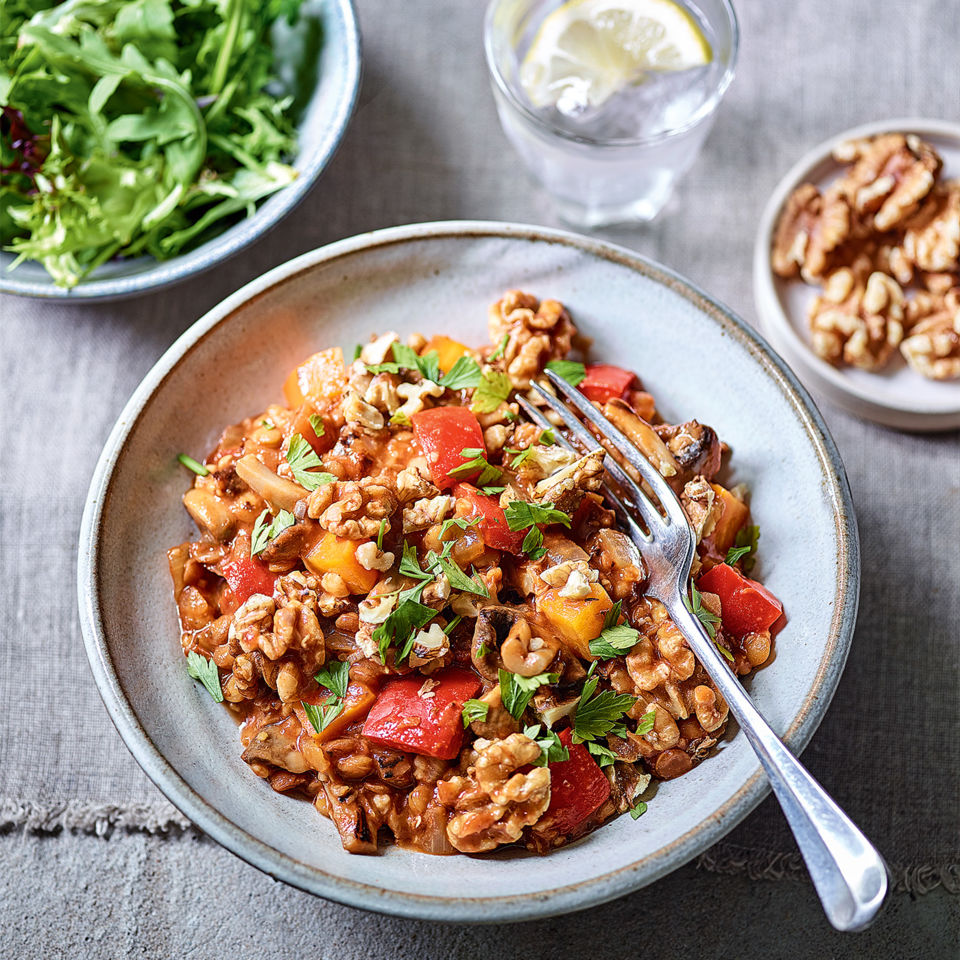 SHOP NOW

Don`t miss

---