Food
Watch the sun go down at Min Jiang restaurant, Kensington
Last week, my daughter and I spent a few late-night shopping hours trawling Kensington High Street for summer-sale holiday bargains. Feet sore, wallet lighter and with hungry tummies we stepped into the oasis of elegance and exotic aromas that is Min Jiang, one of the Capital's best Chinese dining experiences. Daughter was suitably wowed with the amazing panoramic views over Hyde Park and spent ages identifying London landmarks, while I got on with the serious business of sipping an Oriental mojito and browsing the menu.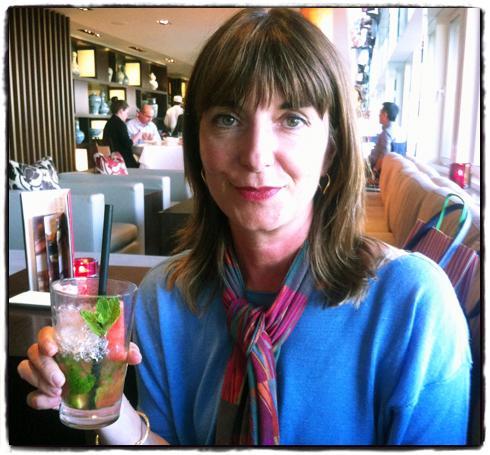 If I'd been more organized, I'd have preordered the restaurant's August offer of its famous wood-fired Beijing duck served with a bottle of Louis Roederer Champagne for £80 (half duck) or £99 (whole duck)*. To whet your appetite, the duck is first served in the classic way – slices of crisp tender meat carved at the table with pancakes, then you choose how you'd like the rest of your duck served – there are a myriad of delicious, tempting options, so good luck agreeing on one!
Beijing duck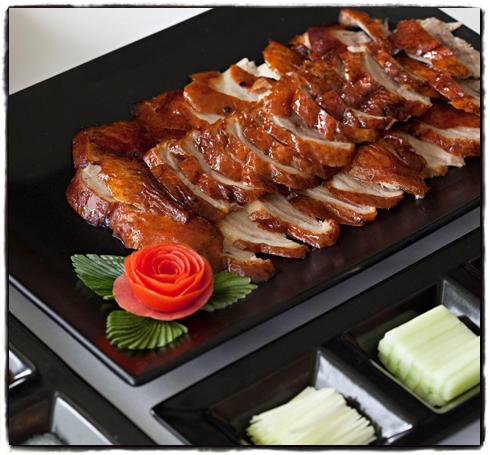 However, all was not lost; my daughter craved dim sum, so instead we plumped for a basket of steamed dumplings; a plate of jasmine tea-roasted ribs covered in crisp sesame seeds; a fillet of sea bass in a yummy turnip, dried shrimp and soy sauce; and, my favourite, Alaskan black cod fillet roasted and served with a rich, spicy sha cha sauce (pictured above).
Jasmine tea-roasted ribs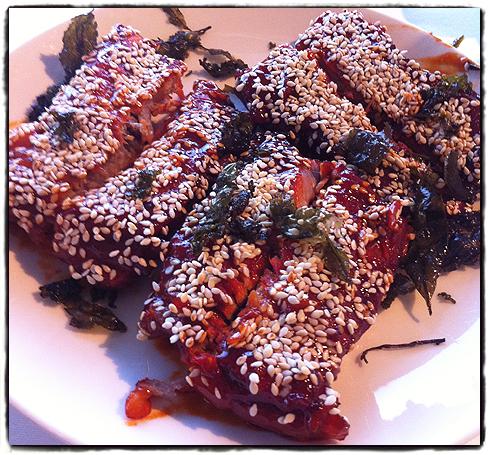 Sea bass in turnip, dried shrimp and soy sauce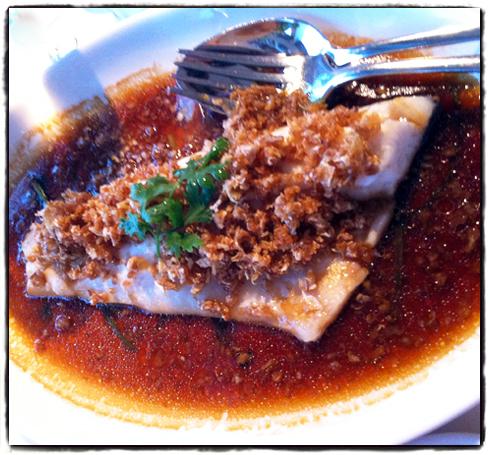 We had a hilarious me-try-to-teach-you-chopsticks lesson, sipped some lovely wine and watched how the London skyline dimmed from glittery steel to twinkling dusk, both happy and well fed.
*The offer must be booked in advance and is available until 31 August.

Do you have a favourite Chinese restaurant near you? Tell us why you love your local in the comments box below.
About the author