Food
Tom Kerridge's perfect Christmas dinner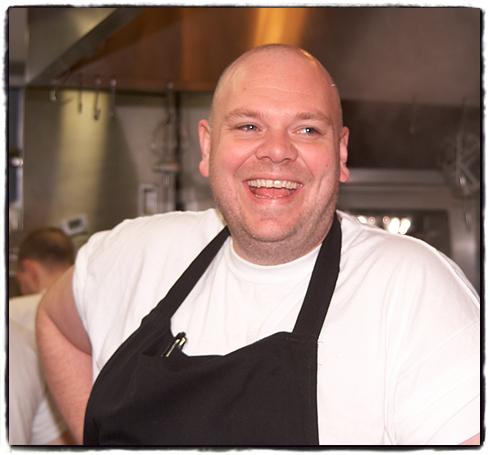 Have you ever put black pudding in your Christmas stuffing? I haven't, but after a quick chat with Michelin-starred chef Tom Kerridge, I might just give it a go. Taking time out from his busy kitchen at The Hand & Flowers in Marlow, Tom shares his kitchen secrets for a cracking Christmas lunch.
1 Turkey
Don't overcook it! Invest in a digital thermometer to make sure you get it just right. The thickest part of the breast shouldn't go above 70°C.
2 Stuffing
You can add pretty much anything to stuffing once you've got the basic sausage and sage base. I really like using black pudding – it adds richness to traditional stuffing. I also like to add a few chopped dried apricots to give it some sweetness.
3 Trimmings
You can't beat pigs in blankets. Make sure you use good-quality chipolatas and quality cured bacon. Buying the best ingredients you can is my secret to a great Christmas dinner.
4 Roast potatoes
Some people use duck or goose fat to roast their potatoes, but I think vegetable oil is best. It makes them cleaner, crispier and crunchier.
5 Pudding
I make a mean Christmas trifle. I crumble up Christmas pudding to use as the base, then top it with orange jelly and orange segments, followed by cream and toasted almonds.
If all else fails, take a deep breath, pour yourself a stiff drink and enjoy!
What are your tips for making things easy on Christmas Day? Share them with us in the comments box below.
Tom is appearing tonight on Masterchef, BBC2 8pm
About the author