Food
Taking orders – Darkhorse
What is it?
A modern European restaurant and bar, serving Italian and Spanish-influenced food 'wrapped in a British attitude'.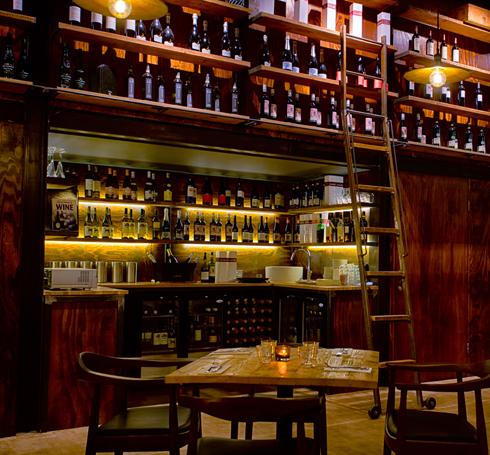 Where is it?
Just outside Westfield shopping centre in Stratford, East Village E20. The restaurant looks over the landscaped Victory Park area and is surrounded by shiny, new residential developments.
Who would love it?
Anyone looking for a quieter spot to escape the shopping hordes and food that's a step up from chain offerings. All concrete and dark wood with floor-to-ceiling windows, Darkhorse is a laid-back dining venue with a nice, relaxing vibe.

What's on the menu?
Eating Saturday lunchtime, we could choose from the brunch menu (it is served until 4pm on Saturdays and 5pm on Sundays) – everything from a bacon sandwich on warm ciabatta to Christian Parra black pudding with romesco and apple frisee salad – or opt for lunch. I drank a delicious spicy Bloody Mary and my partner Leo opted for a zingy pineapple and passionfruit smoothie while we decided, eventually plumping for a bit of both...
The dish we'd order again?
From the brunch menu, I couldn't resist the 12-hour Bertha smoked pork hash with potatoes and a fried duck egg.
Cooked overnight in Bertha, the eponymous charcoal and wood-burning oven, the pork was pull-apart soft and full of flavour. Leo's Weekend Roast was chicken simply served with roast potatoes, vegetables and jus.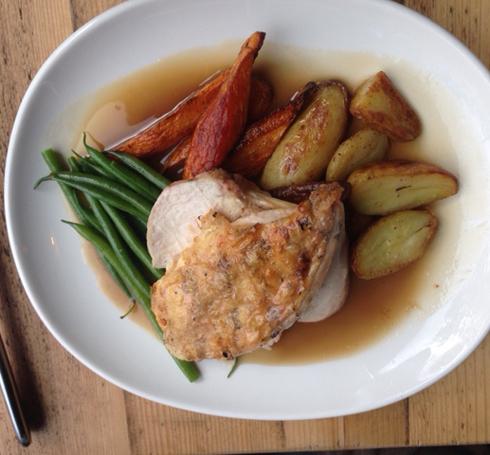 We shared a plum and apple crumble that was warming and comforting, but couldn't help thinking that it would have been even better with a dollop of cream or custard.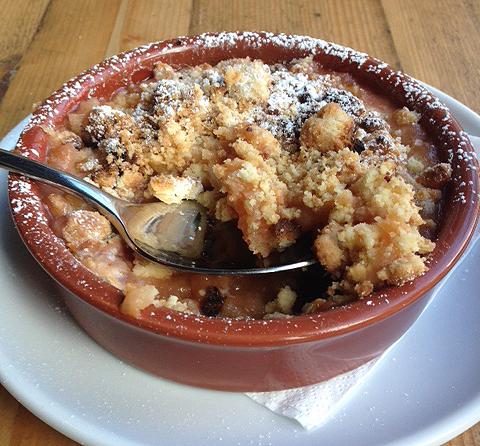 Next time we'd try...
More treats from Bertha's belly – either the Bertha baked eggs with anchovy soldiers or charcoal lamb and Merguez with butter beans – although the squid ink arancini with aglioli definitely had my name on it.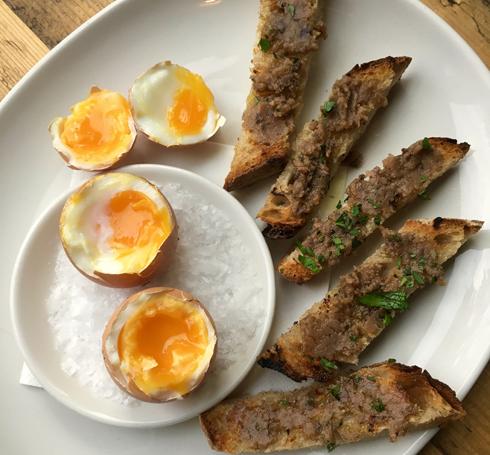 More information and reservations at thedarkhorserestaurant.com
About the author