Food
Taking orders - Bubbledogs
Digital content producer Hannah and editorial assistant Charlotte popped to Fitzrovia one sunny lunchtime to scoff the deliciousness that is Bubbledogs.
What is it?
Bubbledogs is the genius fusion of hot dogs and Champagne in many mouthwatering combinations.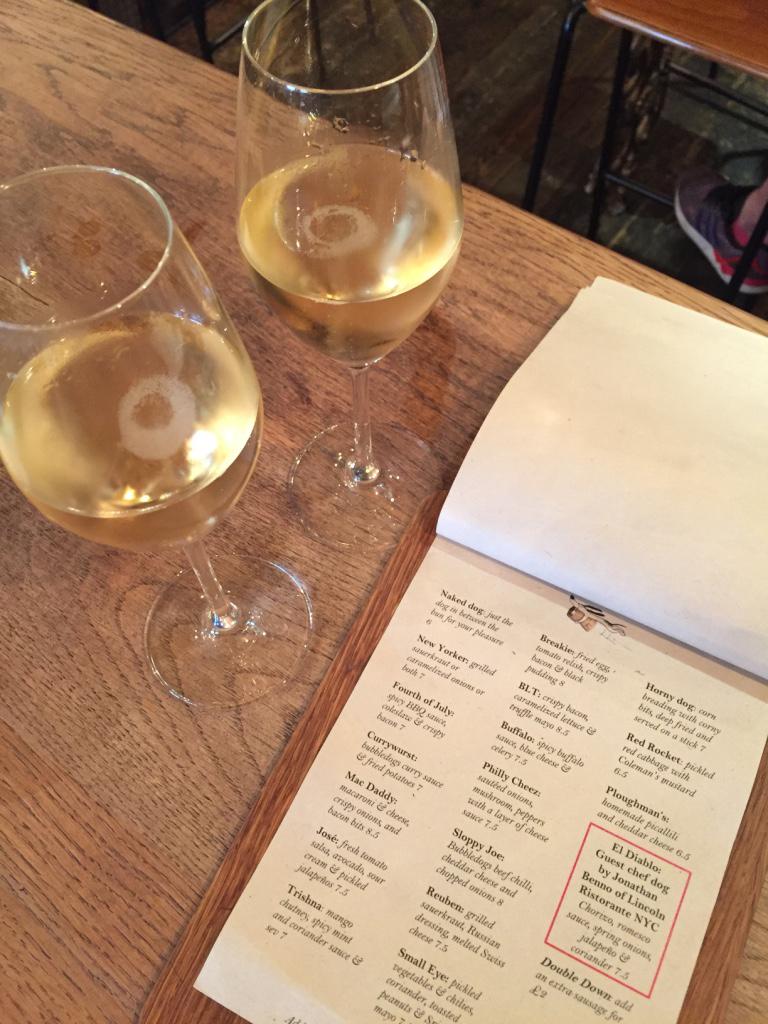 Where is it?
In the heart of London's Fitzrovia on Charlotte Street, W1T 4QG.
Who would love it?
Anyone up for poshing up your average hot dog experience.
What's on the menu?
There are 18 hot dogs on the menu – from the Fourth of July (barbecue sauce, crunchy bacon and coleslaw) to the Ploughman's (cheddar cheese and homemade piccalilli), there's a topping for everyone. This made choosing incredibly difficult, but eventually Hannah opted for the Small Eye while I went for a Sloppy Joe.
The Small Eye was a beef sausage topped with pickled carrots, chillies, cucumber, coriander, peanuts and Sriracha mayo – a delicious and interesting combination. My Sloppy Joe was incredibly tasty, with just the right balance of spicy chilli, creamy cheese and sweet onions.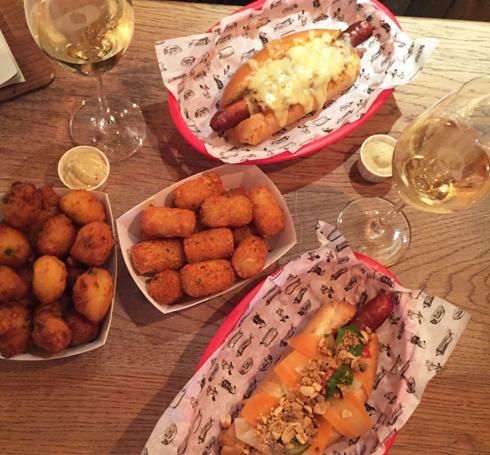 We also ordered sides – togarashi tots are like potato croquettes with a delicious blend of spices sprinkled over them, plus horny devils, which are corn-fried jalapeños. Both were delicious dunked in truffle mayonnaise.
To drink, we chose a refreshing glass of Vilmart & Cie, Grande Réserve – a mixture of Pinot Noir and Chardonnay, it cut through the greasiness of the hot dogs. Who says you can only drink hot dogs with ropey lager?
Can you tell we enjoyed them?
The dish we would order again?
The togarashi tots were so moreish. But there are too many hot dogs to opt for the same again!
Next time we would try...
The Mac Daddy – macaroni cheese, onions and bacon topping.
Check out Bubbledogs here.
Bubbledogs from Sainsbury's magazine on Vimeo.
About the author