Food
Taking Orders – Bloomsbury's Dalloway Terrace Film Club
by Sarah Alcock
Digital content editor, Sarah went along to Dalloway Terrace at The Bloomsbury to try their new al fresco film club...
What is it?
Screenings of classic films at The Bloomsbury's Dalloway Terrace – yes, outdoors! Films are projected onto a large brick wall, and you can cosy-up with thick blankets, complimentary popcorn and themed cocktails. Plus order food from the special Dalloway Film Club menu.
Where is it?
On the outside terrace at The Bloomsbury, Tottenham Court Road. You wouldn't know you were so close to Oxford Street!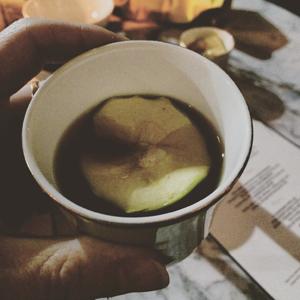 Welcome Cocktail
Who would love it?
The candles on each table, the lovely leafy surroundings and the chill in the air make it a great date night, or a nice birthday treat for a fried. Plus it's a bit more special than hitting the Odeon.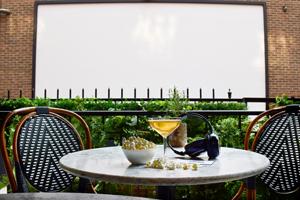 The Outdoor Seating Area
What's on the menu?
The Film Club menu is everything you'd want for dining al fresco in the autumn – think warming small plates of Camembert on soda bread with grape and quince jam, crispy salt and pepper squid, and Dorset crab on toast. Plus there are bigger plates (if you don't like sharing!) including the Dalloway Aberdeen Angus Burger and the Bloomsbury club sandwich.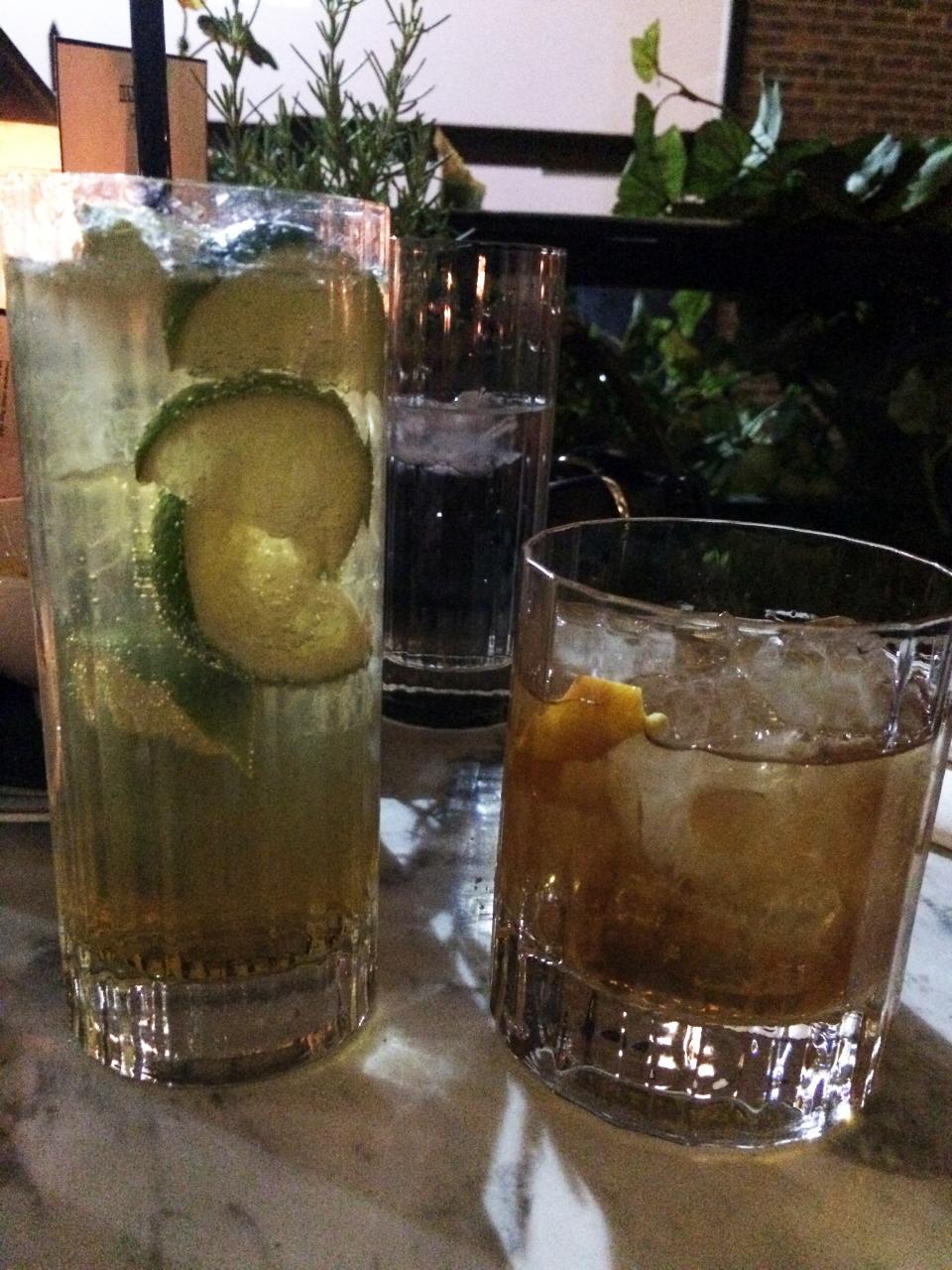 My Pete's Tea & Honeycomb Old-Fashioned
The dish we would order again?
The Wiltshire ham hock monsieur was just what I needed to keep me warm on a chilly evening. And you get a pretty decent portion for £6!
We loved our cocktails, too. My Pete's Tea (bourbon, Cointreau, lime, sugar and ginger ale) was delicious, and took me a while to finish! My guest had the Honeycomb Old-Fashioned – the perfect winter warmer with a twist.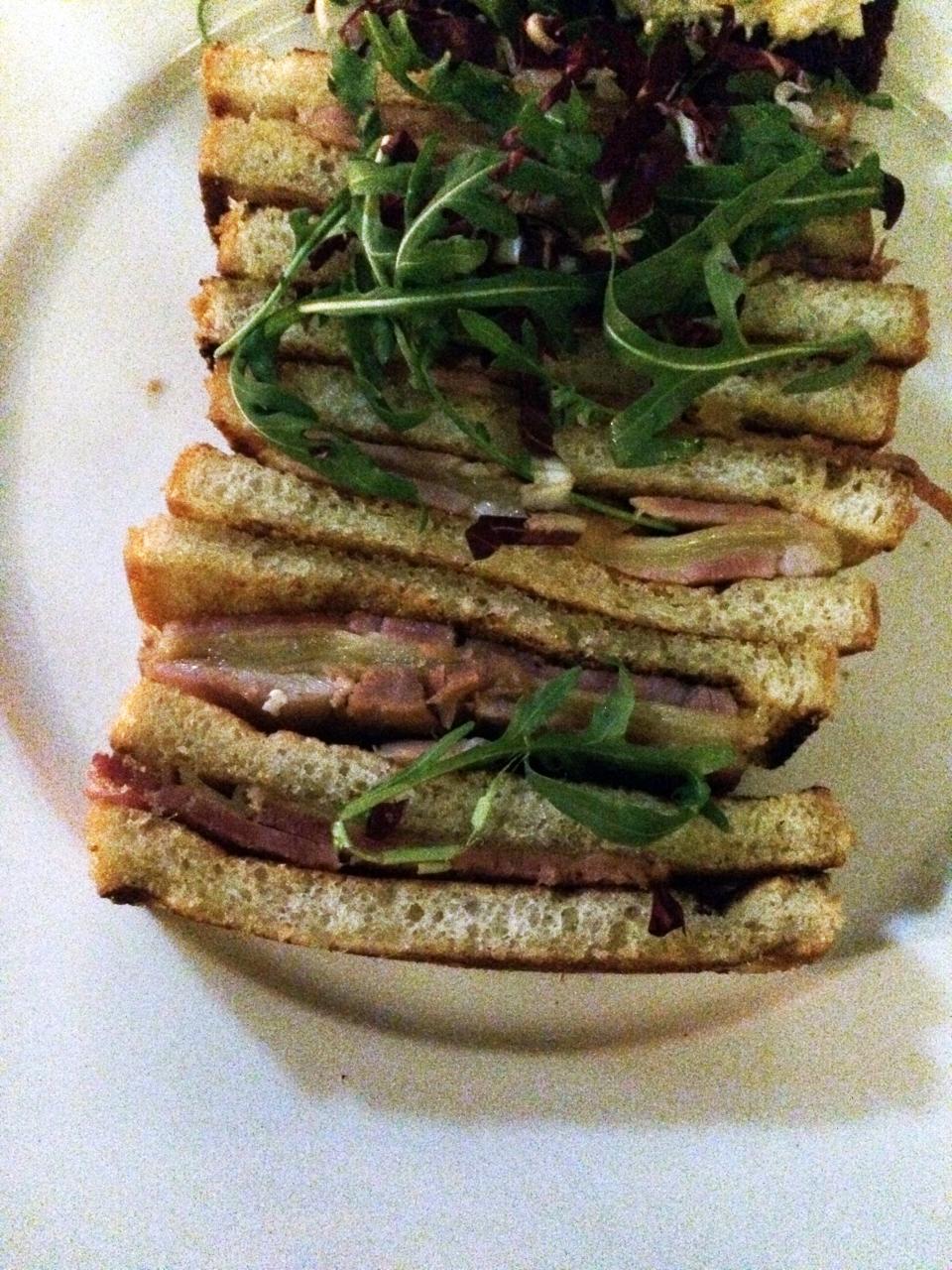 Wiltshire Ham Hock Monsieur
Next time we would try...
Someone on the table next to us was eating the truffle fries (£4) and that distinctive truffle smell kept wafting over, giving me serious food envy. As it gets colder, I'd also plump for a nice strong cocktail: the Quentin's Manhattan – a mix of bourbon, vermouth and bitters – is sure to warm your cockles.
The next screening is The Notebook on Saturday 22 October and Ghostbusters (1984) Halloween special on Saturday 29 October. Plus look out for The Ides of March, Breakfast at Tiffany's, Back To The Future and Reservoir Dogs in November and December.
Tickets are £25 and include headphones, a welcome cocktail inspired by the film and a bag of popcorn.
Tickets can be booked via www.whereisthenomad.com/tickets
Don`t miss

---