Food
7 of the best pasta dishes for World Pasta Day
by Sarah Alcock
Today is World Pasta Day – the carbiest, cheesiest day in the food calendar. To celebrate Italy's finest export, we've compiled a few of our favourite pasta dishes that we've eaten recently in London restaurants to inspire your dinner decisions...
Diciannove, Blackfriars
For one day only, Italian restaurant Diciannove, located within the Crowne Plaza hotel in Blackfriars, will be offering up carbonara in a half Parmesan wheel. The dish needs little explanation – can we eat our pasta out of a Parmesan wheel every day please?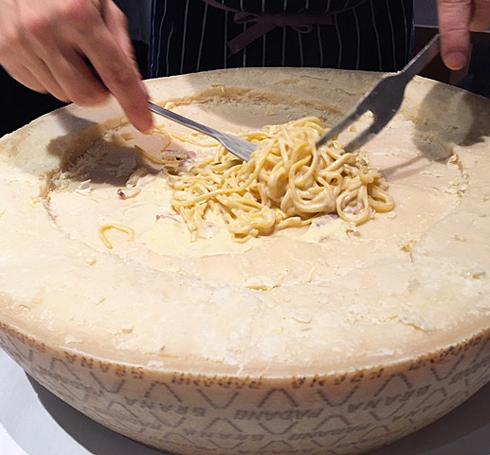 If you don't fancy the carbonara, digital content editor Sarah tried and loved the tagliatelle with minced beef and pork ragout. Also, the spaghettini with fresh lobster, thyme and fresh tomato looks pretty incredible, too.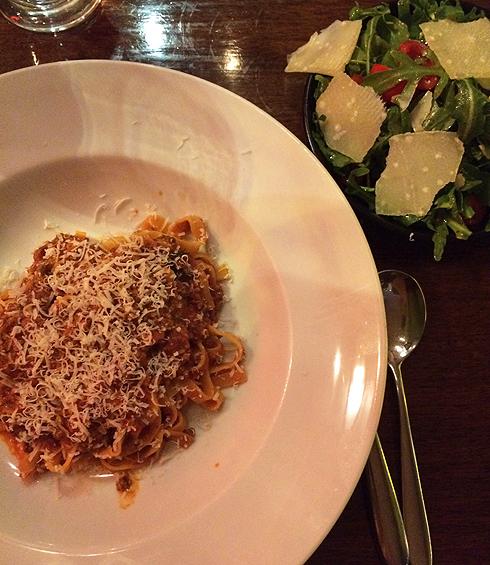 Paesan, Exmouth Market
When we got sent a delivery of Paesan to try, it was forks at dawn to grab a taste. We got to sample the meatballs and zucchini, cherry tomatoes and basil. At £5 a box for lunch, these dishes come highly recommended. A very happy lunchtime indeed.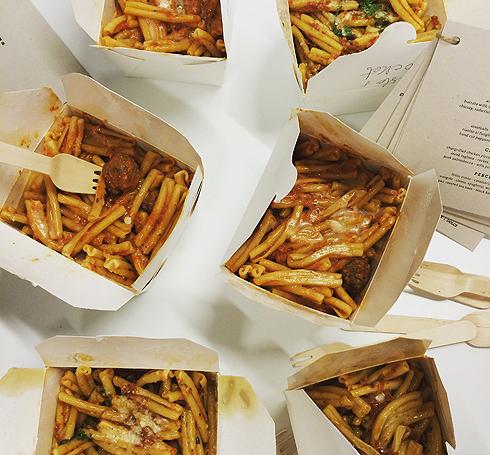 Padella, Borough Market
On the radar of every foodie, Padella is a small restaurant that serves some of the most simple but fantastic pasta. Their cacio e pepe is developing somewhat of a cult following and deservedly so – it's mouthwateringly simple. We advise you to go hungry and order two dishes. Don't worry about seeming greedy, with pasta this good, everybody else is doing it too.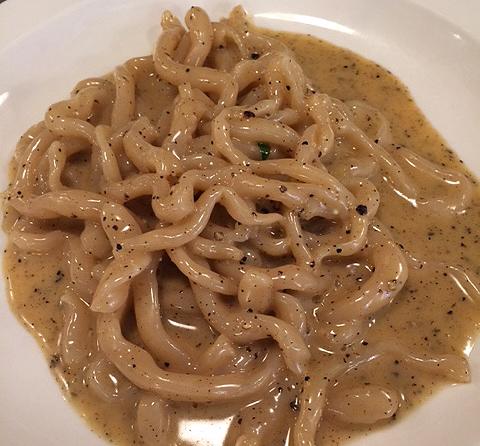 Cafe Murano, Covent Garden
Both our digital content editor Lisa and our digital content producer Hannah love the fresh pasta at Angela Hartnett's Cafe Murano. It's all made fresh every day – they have a full menu at the restaurant and sell fresh pasta and sauces at their itimate little cafe next door. The rabbit tagliatelle at Cafe Murano is one of Hannah's favourites; very simple but really good flavour.
Lina Stores, Soho
If you happen to be in Soho and can't think of what to make for dinner, make a beeline for Lina. Its range of fresh pastas prepared daily are delicious, and you can either order some to take home and cook or sit outside and enjoy it for lunch. The deli is an absolute foodie's paradise. Ailsa our digital and food intern's tip is to order some extra to take home and freeze for when that inevitable craving hits.
Spuntino, Soho
A New York-style diner with small sharing plates, it may not be an Italian restaurant but their mac & cheese is the stuff comfort food dreams are made of. Make sure to order along with a slider (or two) to accompany it.
L'Anima, Liverpool Street
Our editor-in-chief Helena doesn't often order pasta in restaurants, as it can be quite disappointing. But at L'Anima, the red beetroot tortelli stuffed with smoked burrata and ricotta is just the thing to convert you. It's unbelievably delicious, with sweet tender pillows full of smoky, creamy cheese.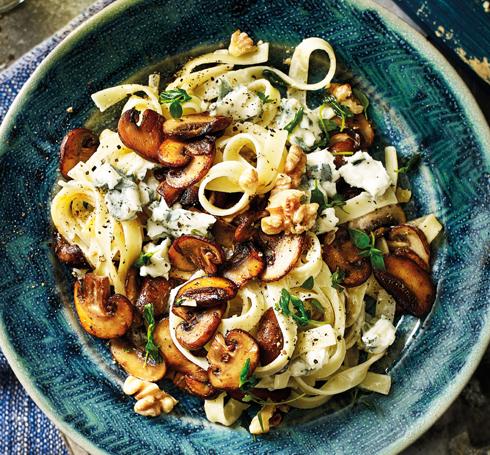 Don`t miss

---