Food
6 things you probably didn't know about Paul Hollywood!
He's one half of the judging duo on the nation's favourite baking show, but what else is there to know about Mr Hollywood? As series six of The Great British Bake Off continues, we ask just that...
Baking is in the genes.
He's the third-generation of bakers in his family. Paul's father founded a chain of bakeries known as Bread Winner, which eventually stretched from Aberdeen to Lincolnshire. Paul's grandfather was head baker at the Adelphi Hotel in Liverpool.
Paul's first love was sculpting.
In his younger years, you'd be more likely to find Paul handling metal than a Madeira cake. This all changed when Paul's father persuaded him to quit his sculpture course at Wallasey School of Art to join the family business.
In 2008, he created the most expensive bread in Britain.
Sold in Harrods, Paul's Roquefort and almond sourdough was self-proclaimed as the "Rolls Royce of loaves". Made using grade A flour from a specialist miller and at a price of £15, it was undoubtedly one luxurious loaf.
Paul has worked at some of the most exclusive hotels in the UK.
His impressive work history includes being head baker at some of the UK's most exclusive hotels including Cliveden, The Dorchester and The Chester Grosvenor.
He likes to live life in the fast lane.
Paul took to the track this year, transforming his racing hobby into a second career. Our favourite silver fox made his GT debut at Silverstone in March, finishing a credible second in both races he took part in.
As well as the queen of baking Mary Berry, other close famous friends of Paul's includes TV chef and presenter James Martin.
Paul co-presented his first-ever television show Use Your Loaf with James, who is also the godfather of Paul's son, Josh.
Get Paul's recipe for tasty raspberry and passionfruit muffins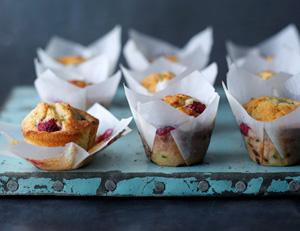 About the author