Pink gin fizz
---
Prep time: 10 mins
Total time: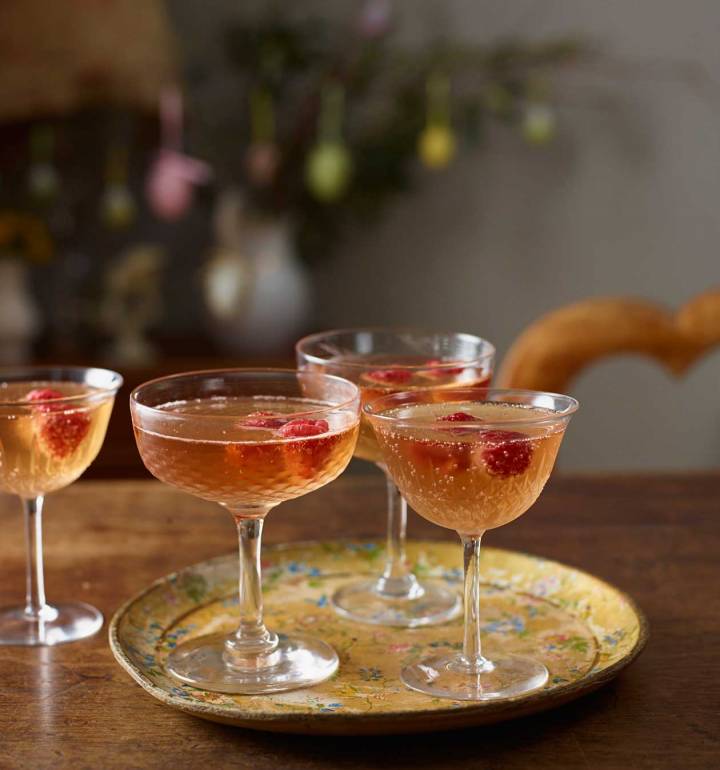 Recipe photograph by Tara Fisher
Pink gin fizz
This cocktail recipe uses Angostura bitters - a very concentrated, botanical alcohol. Just a few drops add depth to a drink's flavour and a pretty pink colour
---
Prep time: 10 mins
Total time:
---
See more recipes


Ingredients
5 tbsp icing sugar
juice of 2-3 lemons (you need about 75ml)
150ml gin
2-3 handfuls of ice cubes
8 dashes of Angostura bitters
1x75cl bottle sparkling wine (we used Crémant de Loire) - check your sparkling wine is gluten free if required
Step by step
Make the lemon and gin syrup base in a jug a few hours ahead and chill, then add the ice when ready to serve
In a large jug, dissolve the icing sugar in the lemon juice, then mix in the gin and plenty of ice. Stir with a spoon until it's very cold.
Strain and discard the ice, then spoon 2 tablespoons of the syrup into each of 8 flutes or coupe glasses. Add a dash of bitters to each glass to turn it pink, then top up with fizz and garnish with a raspberry or two, if you like.
Don't miss

---