The humble sandwich is on the decline. Sarnie connoisseur Helen Graves explains why it's time to support this British classic – and why you should never skimp on your fllings...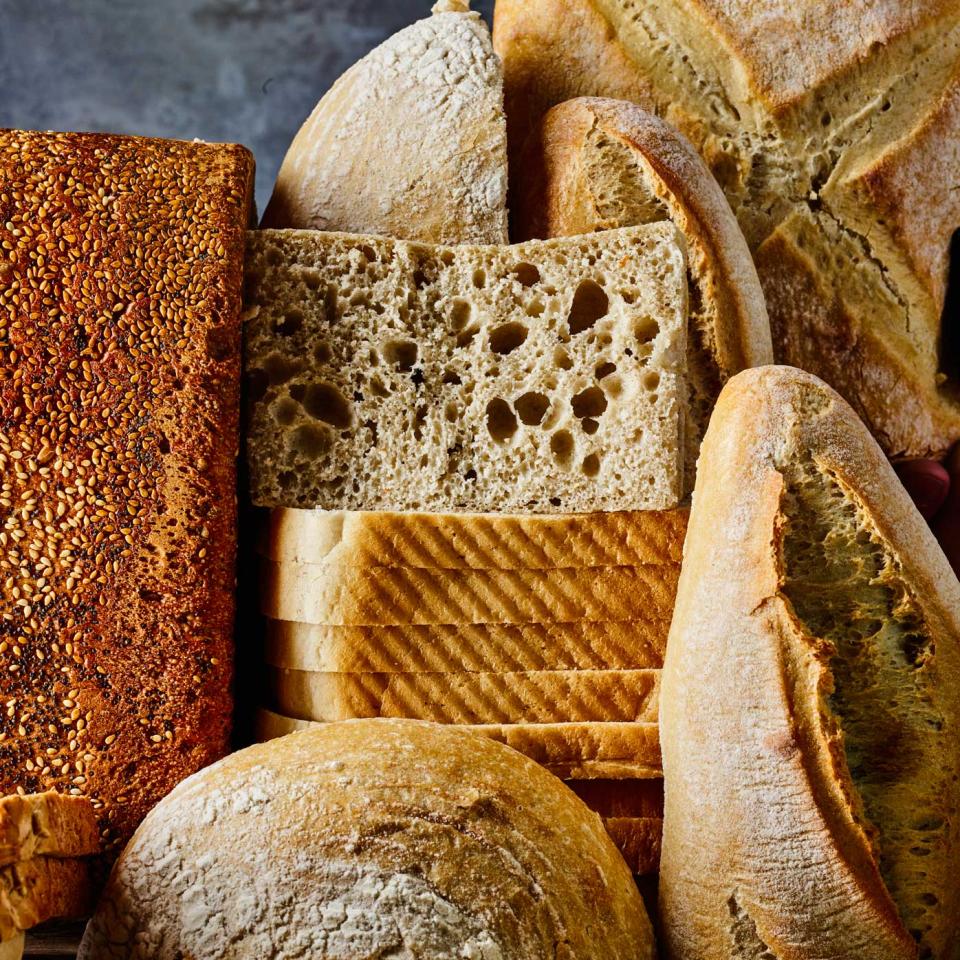 It's a dark day indeed when we need reminding of the pleasures of a great sandwich. Aren't we a nation of sandwich fanatics? Prawn mayo, cheese and pickle, ham salad... these, surely, are lunchbox staples for people up and down the country?
Well, not anymore. The good old sandwich is under threat. With the rising popularity of low-carb diets, Brits are ditching the dough for alternatives such as lettuce wraps and courgetti, with fewer than half (42%) now eating bread daily, according to trade magazine The Grocer. What's more, sandwiches are losing market share to the likes of sushi and salads, both of which experienced strong growth last year of 17.8% and 11.5% respectively. Something must be done. We need an intervention. The sandwich is a national treasure, like Stephen Fry or JK Rowling. It is a part of our collective identity, along with builders' tea, apologising constantly and leaving umbrellas in the pub.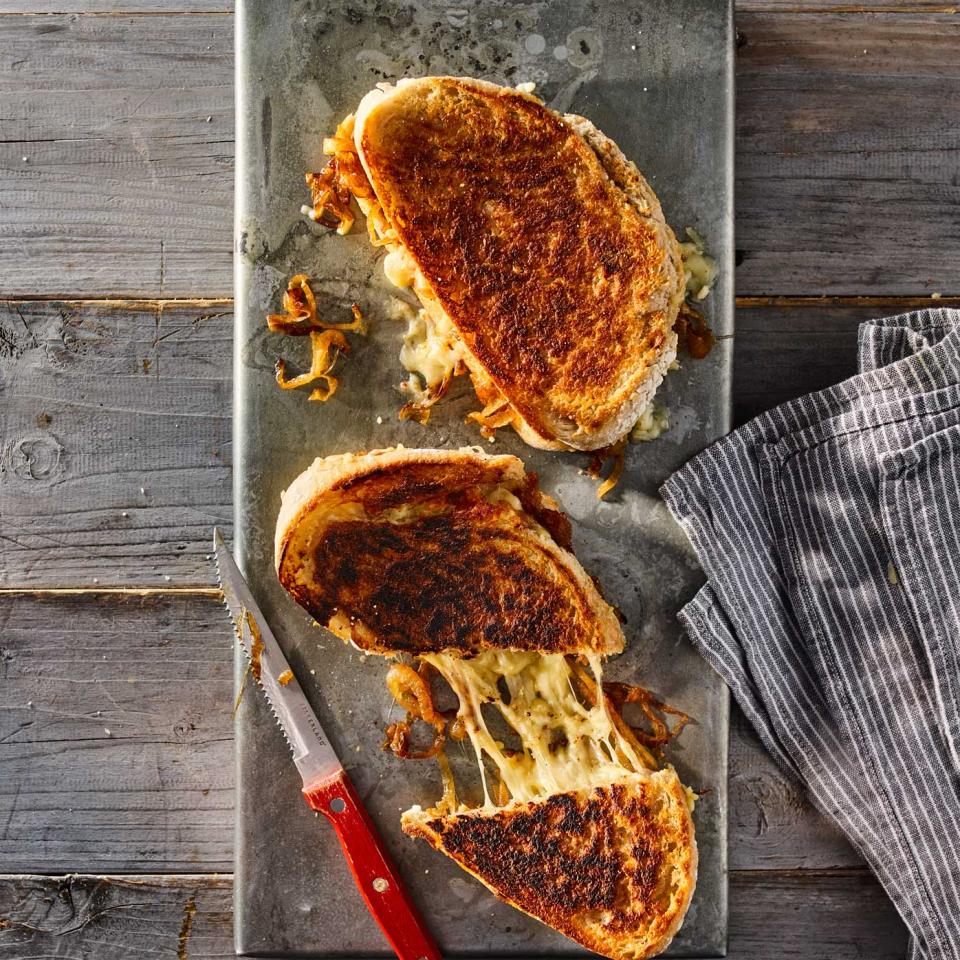 French onion soup toastie. Image: Rob Streeter
I'm sure my love of sandwiches comes in large part from my love of bread and, more generally, carbs. Pasta, rice, potatoes and pastry will always be present on my table but there's something special about bread, from test-your-teeth crunchy sourdough to those deliciously floppy slices of cheap white. I remember clearly the electric thrill of scouring my parents' cupboards for the basic building blocks of a sandwich. What bread would I find, and in which direction would it lead me? Granary, perhaps, perfect for smoked salmon, tuna or a ploughman's. Pristine, fluffy white, to be sliced thickly and smeared with butter, then gently smothered with ham. A seeded loaf cries out for cheese, while a pitta needs a different approach entirely.
Can you honestly say that a lettuce leaf wrap provides the same inspiration? Making a sandwich is an opportunity to explore different textures and flavours; to balance sweet, salty, sour and rich until you find the perfect combination. I take what some would probably call obsessive care in ordering layers of ingredients for optimum results, patting myself on the back for a new innovation, such as creating a lettuce barrier between bread and tomato to avoid juice-induced sogginess. One must always respect the bread.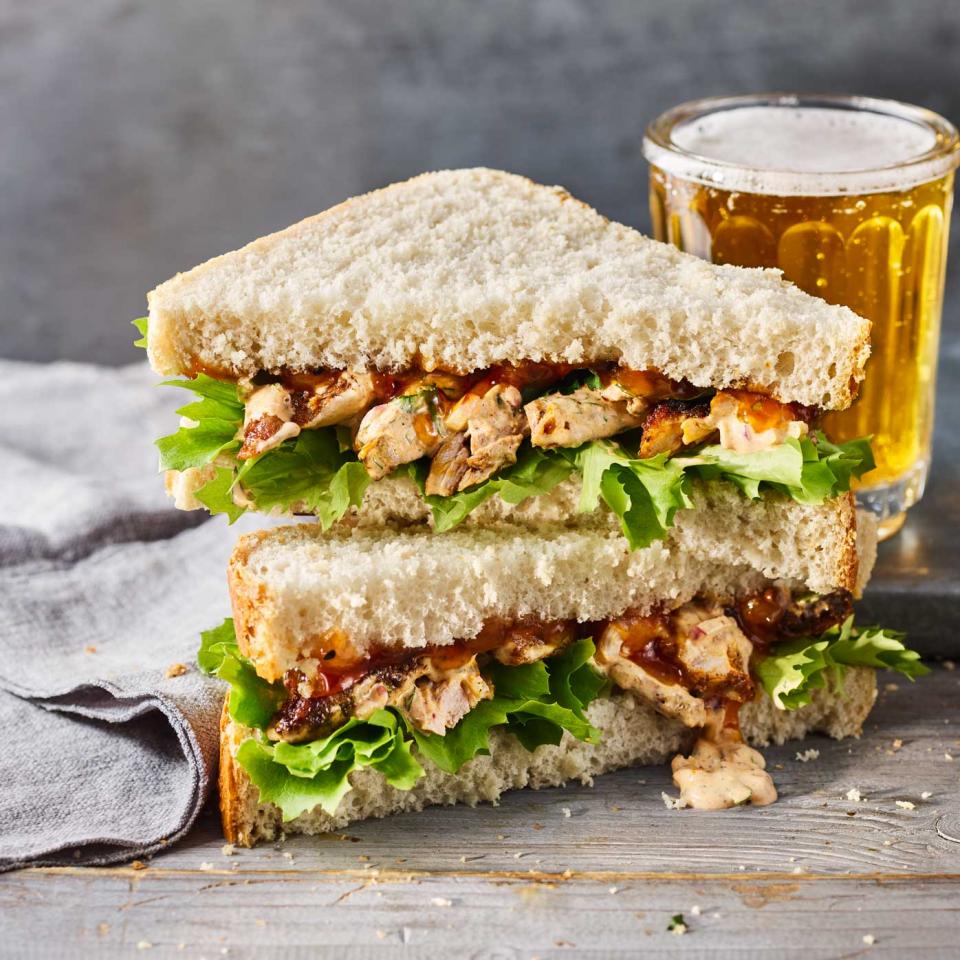 Chicken madras sandwich. Image: Rob Streeter
Sandwiches were probably born out of convenience and would've been eaten for thousands of years before anyone thought to tell the story of the Earl of Sandwich munching one at his gambling table (his reputed reluctance to get up and leave his game meant his staff brought him sliced roast beef between bread). Convenient and reliable doesn't have to mean boring, however. To me, this is a huge part of the problem – we see sandwiches as a cop-out, something to fall back on when we can't be bothered to make anything 'proper'. We are doing the sandwich a disservice.
A little extra care and things in bread can make the finest lunch, or even dinner. Think of livening up your sandwiches as like having a new haircut or a fresh coat of paint on a drab wall; small changes can make a big difference and breathe new life into old favourites. Why not try mixing a new flavour into a mayonnaise, such as a smoky chipotle chilli or a handful of fresh herbs? Add new, crunchy textures in the form of mixed seeds (great on egg mayo), layered raw vegetables (try them with cream cheese) or even good old crisps.
Finally, it's a good idea to always consider adding pickles, for a little piquancy – pickled beetroot works well with goats' cheese, while a basic ham sandwich cries out for a slice of gherkin. Cheese toasties can take just about any additions, and I've had great results with leftover curry or pickled fruit, such as peaches. Here, I've come up with three twists on classics to show you how delicious a proper sandwich can be. It's time to let bread back into your life!
Don't miss our favourite sarnies:
About the author