Apricot and ginger trifles in a Kilner jar
---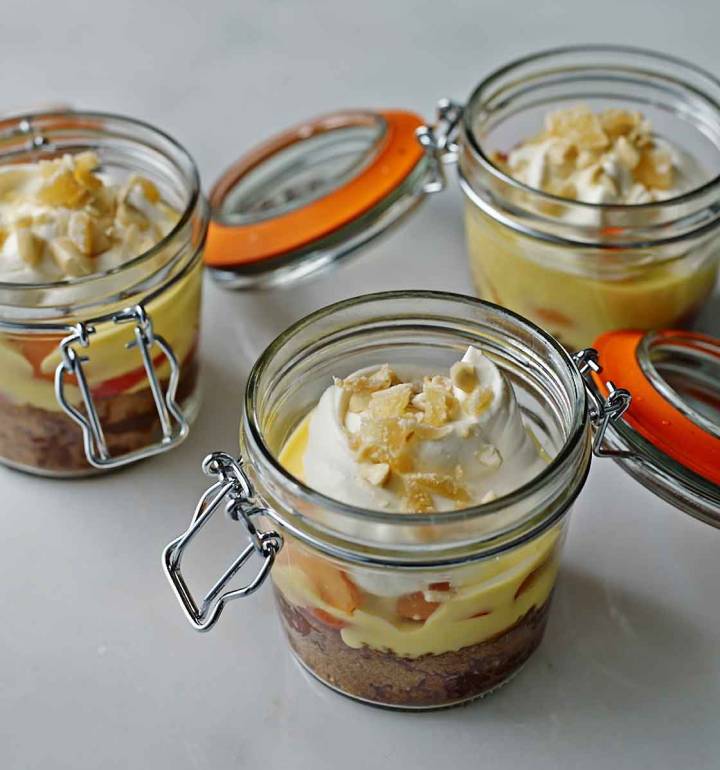 Photograph by Martin Poole
Apricot and ginger trifles in a Kilner jar
---
See more recipes
---
Nutritional information (per serving)
---


Ingredients
1 x Jamaican ginger cake
2 tbsp amaretto
16 apricots
300g ready-made custard
300ml whipping cream
50g blanched hazelnuts
4 cubes crystallised ginger
Step by step
Crumble the ginger cake and put in the bottom of 8 small Kilner jars. Drizzle with the amaretto.
Stone and slice the apricots and put on top of the cake; spoon on the custard.
Whip the cream and top the trifles. Chop the hazelnuts and crystallised ginger and sprinkle a little on top of each trifle.
Don't miss

---