Commercial
Your Summer beauty essentials
Summer's here and it's time to have some fun. Whether you plan to enjoy the warmer weather at home or away this year, here are some seasonal must-haves to help keep you looking and feeling good in the sunshine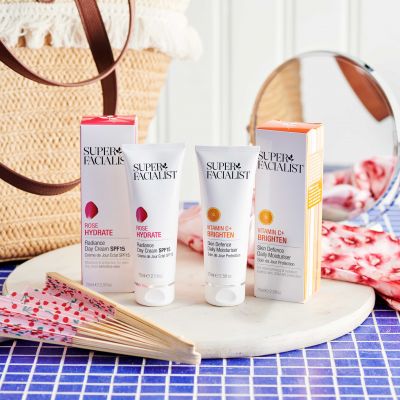 Smart skincare
It's vital to keep on top of your skincare even in the summer months, and Super Facialist's range is an easy way to do it. The best-selling Vitamin C+ Skin Defence Daily Moisturiser is full of brightening and hydrating ingredients, as well as protecting UVA/B filters. Meanwhile, the soothing Rose Hydrate Radiance Day Cream has an SPF15 and is perfect for dry and sensitive skin. Vitamin C+ Moisturiser, 75ml, £17 (£11.50 until 6/7); Rose Day Cream, 75ml, £15 (£10 until 6/7).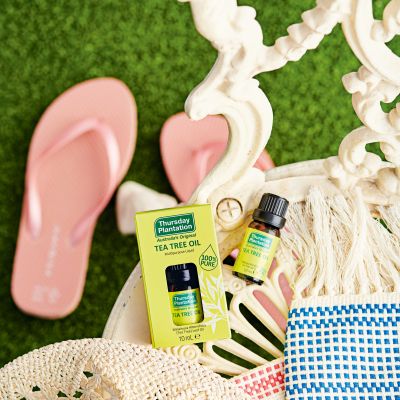 The scrape solver
If the better weather finds you and your family venturing out into the great outdoors, then cuts and scrapes are bound to happen. Treat them gently with Thursday Plantation's Tea Tree Oil – this non-stinging antiseptic and antibacterial solution is 100% natural and quickly absorbed. 10ml, £5.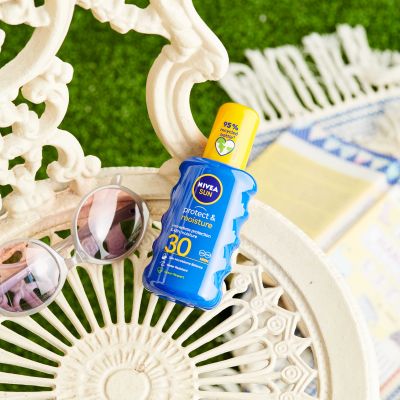 Safety first
Whether it's a sunny day out at the seaside or an afternoon in the garden, it's important to look after your skin. NIVEA Sun's Protect & Moisture SPF30 Sun Spray provides highly effective UVA & UVB protection that immediately protects against sunburn and premature skin ageing. What's more, the quick-absorbing, water resistant formula also provides 48 hours of skin moisture. 200ml, £5.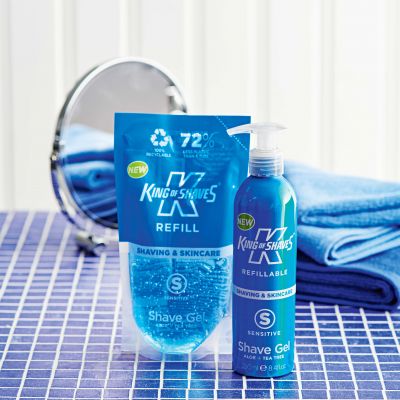 Smooth operator
For an effortless and comfortable shave this summer, the King of Shaves Refillable Sensitive Shave Gel has you covered. Packed with soothing aloe vera and naturally antiseptic tea tree, it's full of what you need to get you looking and feeling your best. The sustainable packaging design can also be easily refilled – helping you to cut down on waste while saving money at the same time. 250ml bottle, £6 (£4.50 from 16/6 to 6/7); 250ml refill, £4 (£2.50 16/6 from to 6/7).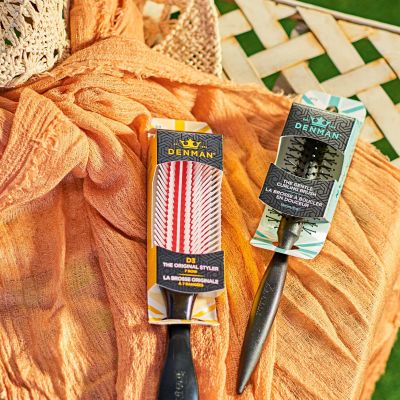 Brush up
Denman's hair styling brushes are used by stylists internationally, and it's easy to see why. Designed with ergonomic handles for balance and comfort, the affordable collection has brushes to help create beautiful styles no matter what type of hair you're dealing with – from smooth and sleek to added volume and curl. Styling brush, £8; Curling brush, £5.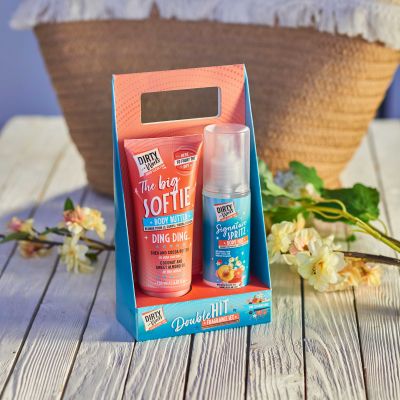 Make it a double
Treat yourself this summer with Dirty Works' Double Hit Fragrance Set. The Big Softie Body Butter is full of rich butters and oils that will leave your skin feeling soft and nourished, while the Signature Spritz Body Mist is a fruity, floral fragrance. Use both together for layered scented indulgence. £5.50.