Homes
How to get your house Air BnB ready
by Andréa Childs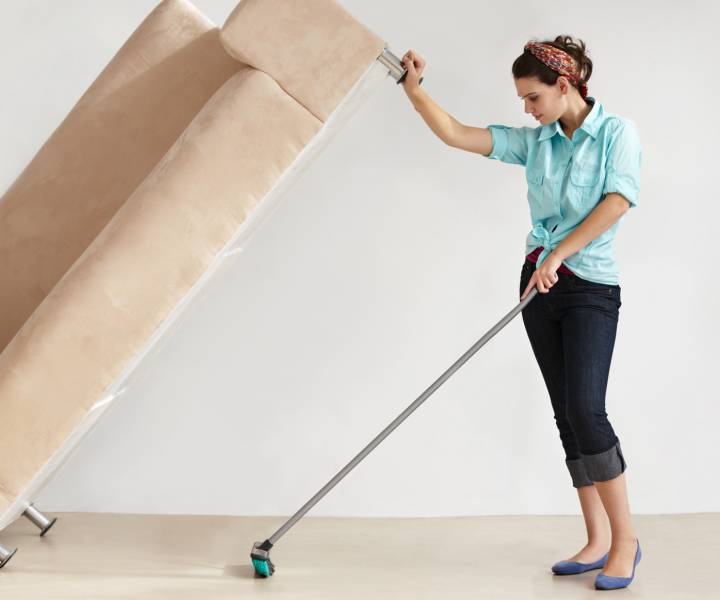 Image: Getty Images
Leaving our house while we went on holiday used to be a case of watering the plants and making sure a neighbour had the key in case of emergencies. Now, as well as collecting currency, packing suitcases and stocking up on suntan lotion, chances are we're also embarking on a tidy-up-and-titivate session as we prepare for paying guests.
Short-term rental sites such as airbnb.co.uk, homeaway.co.uk and onefinestay.com give us the opportunity to earn back the cost of our break by renting out a room or our entire home with just a few clicks on the website. In 2016, airbnb reported a 99% year-on-year increase in the number of UK listings on its site, while HomeAway has 50 million subscribers worldwide staying in yurts, castles and virtually every type of property in between.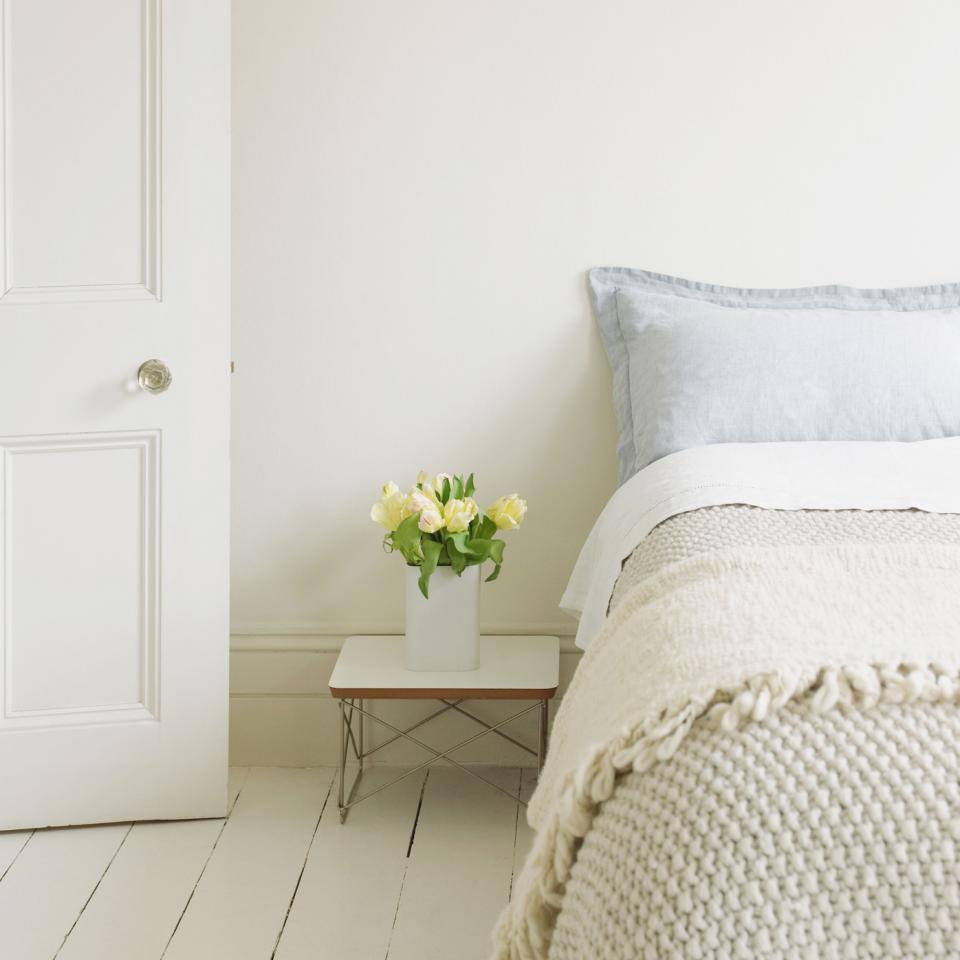 Image: Alamy
Sharing your home successfully on these sites comes down to good reviews – and the secret to those, say the pros, is making sure your home looks and feels welcoming. Depending on your acceptable level of cleanliness, this may involve a quick whip round and sheet change, or a full scale deep clean – not easy to achieve when you're also rushing towards your holiday deadline. So, what prep is essential and what's just not worth the faff? We've got the lowdown from the hosts with the most…
STEP 1: Give your house a proper clean
Cleaning is one area that you can't be slack about if you're renting your house out. Don't just think about the surfaces – one regular Airbnb-er says she always spots the dust under the sofa of rental spaces when she does her morning yoga routine. 'Clean spaces make guests feel comfortable from the moment they arrive and show your commitment to making them feel welcome,' says a spokesperson from Airbnb.
Remember that guests can rate cleaning in their review; even if they don't mention it specifically, a less-than-five-star rating could indicate that a bit more polish is needed.
In-the-know owners don't leave it all to the last minute; instead, they build the Airbnb clean into their general chores. 'I'm a list-lover, and with two small children it helps to write down everything that I need to do to prep each day. I prioritise the guest room, which relieves stress as I know I haven't missed anything,' says Emma Ruscoe, who has been renting out the loft room and ensuite bathroom in her Birmingham home since 2013. 'I also keep all the cleaning bits in the room, so I don't have to keep running up and down the stairs to fetch them,' she says.
STEP 2: Walk it through
Walk through your home as if you were a guest and ask yourself what you would like to see in the space if you were visiting. Are the plug sockets easy to find? Is there a wardrobe or drawer to put clothes? A luggage rack for cases, an iron and ironing board, hair dryer and umbrella are all popular. And don't forget to leave the Wi-Fi code: 'Not having a high-speed internet connection is a deal-breaker for many guests today,' says a spokesperson from HomeAway. 'Think about what you want when you go away and try to provide that for your guests,' suggests Emma Ruscoe. 'For my husband and me, it's a good night's sleep, so a good bed and curtains were top of our list when it came to getting our rental room ready.' In fact, blackout blinds or curtains are guaranteed a great review, according to research on what makes a great host by airbnb.
A good, honest description of your space on your listing can help prevent guest disappointment and keep reviews positive. 'I have a lovely one-bedroom flat in Lewes, East Sussex, but it's hard to find! I explain how to get there, mention the unreliable Wi-Fi and tell them there's no TV,' says Brenda Ward. 'But I also supply cereal, bread, conserves, milk, tea and coffee. It's nice for guests to be pleasantly surprised.' HomeAway suggests browsing through reviews of other holiday homes on the site for inspiration. 'Feedback from travellers will give you an idea of what guests find particularly good, or bad, with their rentals, and what makes a trip extra special,' says a spokesperson.
STEP 3: Stash it
Staying in someone's home, rather than in impersonal hotel or B&B, is a deciding factor for many guests but it does create a dilemma about how many personal items to leave out and what to store away. Airbnb recommends securing items such as passports and official documents but do leave some personal touches. 'Don't be afraid to show your personality with pictures and family photos,' says Nakul Sharma, founder of hostmaker.co.uk. 'Guests don't want spaces decorated like a bland hotel!'
Put precious items in a room or cupboard and secure with a good padlock. 'We recommend packing away things you'd be upset about getting accidentally damaged,' say Emma Harwood of airheaduk.co.uk, an Airbnb management company. But most importantly, don't worry. 'Most guests will have a moment of curiosity about their host, but really they are there to do other things, like sightsee, visit friends, go to a conference,' says Catherine Dow, who rents out her one-bedroom flat in London's Docklands. 'Airbnb offers up to £600,00 liability for anything damaged or lost.'
Image: Getty Images
STEP 4: Think about the final touches
Most guests will appreciate a welcome basket on arrival, but this doesn't have to cost a fortune. Depending on the time of day, this might include cereals, cakes or a bottle of wine. 'I started out buying sourdough bread and lovely breakfast bits, then downgraded a bit,' says Lysanne Currie, who rents out a room in her London King's Cross flat. Hosts often make the effort to find out the ages of any children and leave out appropriate toys; hotel-style toiletries and lists of local restaurants will also go down well for jaded, hungry travellers.
'Smell is a really important factor in how guests rate your rental. We now put out reed diffusers, as they offer a more stylish, less chemical room fragrance,' says property manager Emma Harwood. A plug adapter is a useful addition, as people may be arriving from all over the world, and HomeAway recommend providing an espresso machine and video game system for entertainment. But if you can't stretch to that, piles of books and boardgames will create a homely, welcoming feel.
Your at-a-glance checklist
1. Do a detailed clean of the space you're renting out. Pay particular attention to the kitchen and bathroom, including the inside of the fridge and cupboards.
2. Shine windows and mirrors; unclutter surfaces.
3. Have extra cleaning supplies on hand. Most guests will reciprocate and clean up your space before they leave.
4. Change bed linen and towels, and provide extra blankets/covers in case they get cold.
5. Stock up on the essentials, such as loo roll, dishwasher tablets and washing powder.
6.. Store away precious personal items.
7. Provide a first aid kit, and check smoke alarms carbon monoxide detectors are working.
8. Sort out your insurance. Guardhog.com offers pay-per-night economy insurance designed for Airbnb.
9. Remember the added extras – books, boardgames, clearly labelled wifi, welcome basket, flowers and toiletries are all lovely touches for guests.
Don`t miss

---