Homes
How to curate a sustainable wardrobe
by Sarah Maber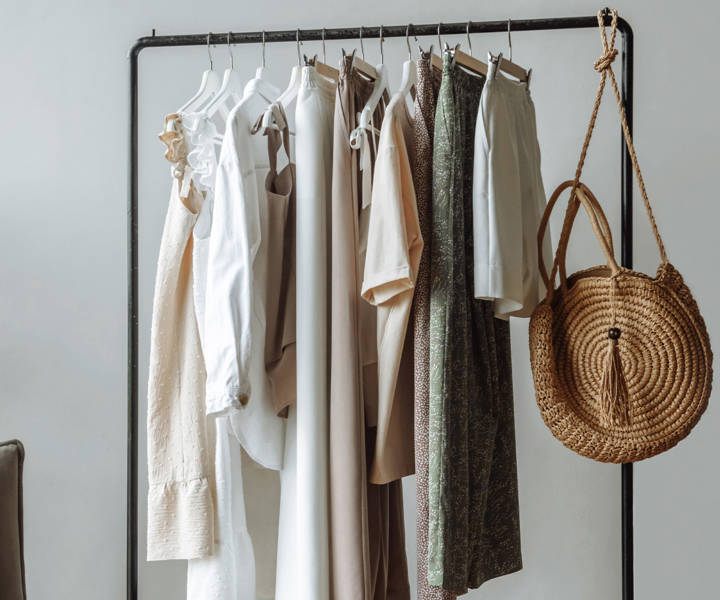 Image: Getty
Adapting 'reduce, re-use, recycle' to how you shop makes dressing sustainably easier and more accessible
Start with reduce
Dressing with what's in your wardrobes and drawers right now is the easiest and most economical way to reduce the environmental impact of your fashion choices. 'Extending the lifespan of a garment by as little as nine months can reduce its carbon footprint by as much as 30%,' says Lauren Bravo, author of How to Break Up with Fast Fashion (Headline, £9.99). 'So one of the most powerful things you can do is also the simplest: just wear your clothes more.'
Then re-use
'Challenge yourself to wear each item at least 30 times,' says Lauren.
For the items we love the most, this probably isn't tough. When outfit repeating begins to feel tedious, however, the second part of the slogan – re-use – comes into its own.
The advice from sustainable fashion writer and stylist Sophie Benson is to 'try out combinations you've never worn before. Something as simple as layering a jumper over a summer dress or belting your jeans with a silk scarf can make the pieces you've worn countless times before feel completely new.'
Finally, recycle
'There are already so many clothes out there in the world that need a home, so always try to adopt before shopping,' recommends Lauren, who is a fan of the #secondhandfirst rule.
Platforms such as Depop make finding preloved gems easier than ever, but charity shops remain a great resource too. If you've never used them before, home and fashion stylist and sustainability advocate Zeena Shah says: 'Don't be disheartened if you don't find your dream outfit in the first shop you go into.
'Building charity shopping into your lifestyle is the best way to achieve your wardrobe goals. I love online shopping on the 'eBay for Charity' platform… and I set alerts if I am looking for something specific and can shop from the comfort of my living room.'
Don`t miss

---