Health
I ran the London marathon
Magazine team member Lisa Harris on the electrifying joy of running a marathon.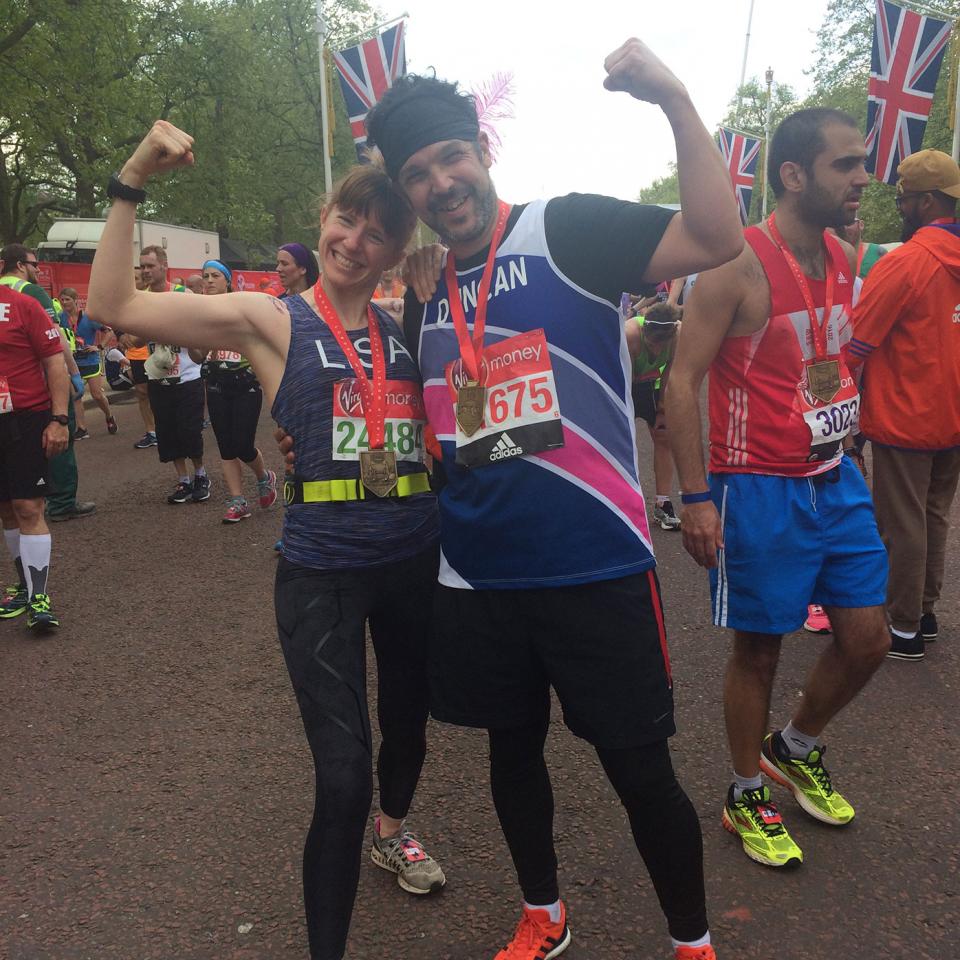 Lisa and partner Duncan at the finish line
My Uncle John died of cancer 16 years ago. He was a tall, jolly man, intelligent and kind, and taken too soon. I'd always wanted to do something for him and my Auntie Joyce to celebrate John's life, so when I saw a Facebook post calling for volunteers to run the London Marathon for Cancer Research, it was the perfect challenge.
I didn't think I'd actually get accepted – but I did! Thankfully my boyfriend Duncan decided to run with me. Our relationship wouldn't have survived my tedious chat about compression tights, carb-loading and sweat-wicking material if he hadn't been training too.
I found a running coach (runwith holly.co.uk) who gave me a monthly plan and face-to-face training. I'm not religious, but following a marathon training plan is the closest I've come to blind faith. If the plan said run, I ran. If it said rest, I rested. From my experience, running a marathon doesn't require natural ability; if you simply put the time in and steadily build up your strength, anyone can do it.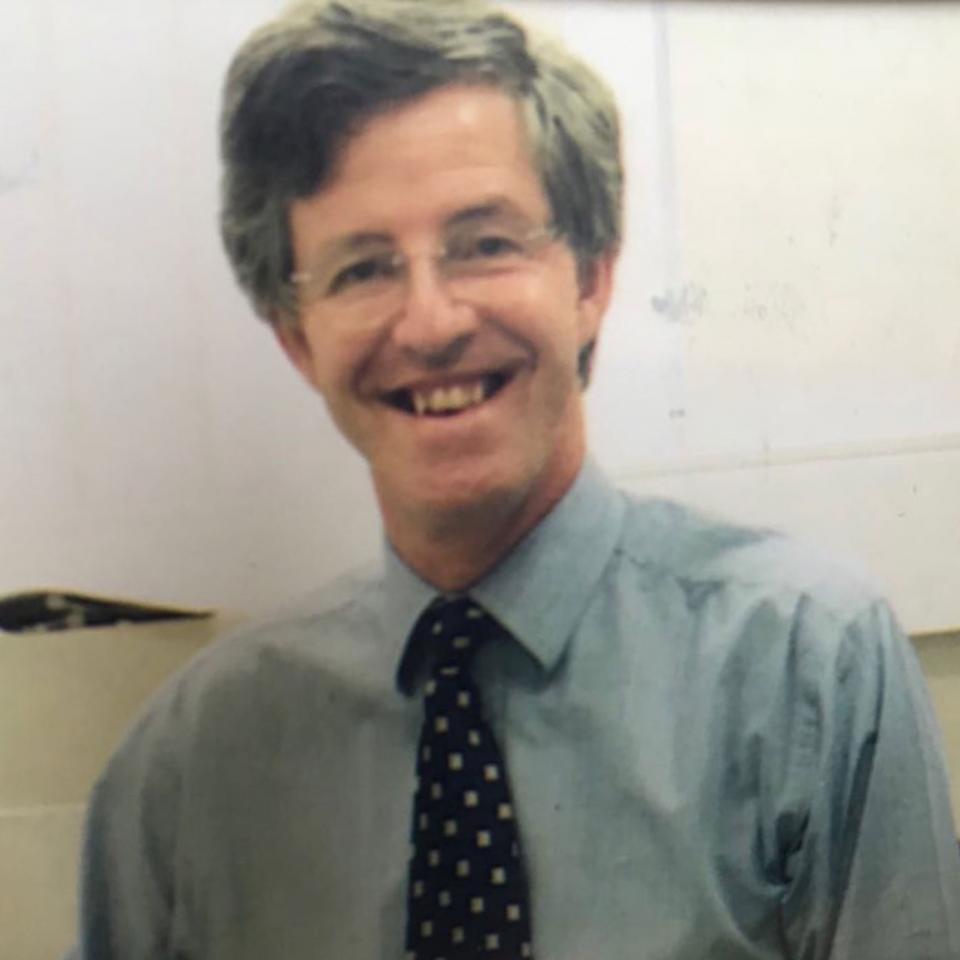 4 months to go
Carrying a few extra mince pies around our waistlines, we started training in January. At first my ego kept me going: I couldn't bear the embarrassment of collapsing at mile 17 with friends on the sidelines. But then I actually began to enjoy running. I discovered hidden back streets, and even ran from my house in Hackney to the Thames and back in time for dinner.
Putting so much time into training with Duncan strengthened our relationship in unexpected ways. Running became a pulse in our lives and it made decisions easier. We hatched a plan to move to Margate, Kent, while jogging along Regent's Canal, and it was during a run that I realised I might quite like to marry this man. Marathon training taught me to trust myself, trust the plan – and most importantly, trust Duncan.
3 months to go
We had to raise £3,000 between us, so we tackled fundraising with a cinema night for Arnold Schwarzenegger's The Running Man (Lycra dress-code optional), serving hot dogs and popcorn for donations. My mum raised over £500 by enthusiastically emailing her friends. We also hosted a supper club at the Bromley by Bow community centre Duncan was fundraising for. Local businesses donated food, flowers and wine, and we served over 60 people an epic four-course dinner. It was exhausting – but we raised £4,583 in total. Fundraising revealed how many friends' lives had been devastated by cancer. I wasn't just running for John any more, I was running for my friend's uncle, for my colleague's dad,and maybe even for myself in the future.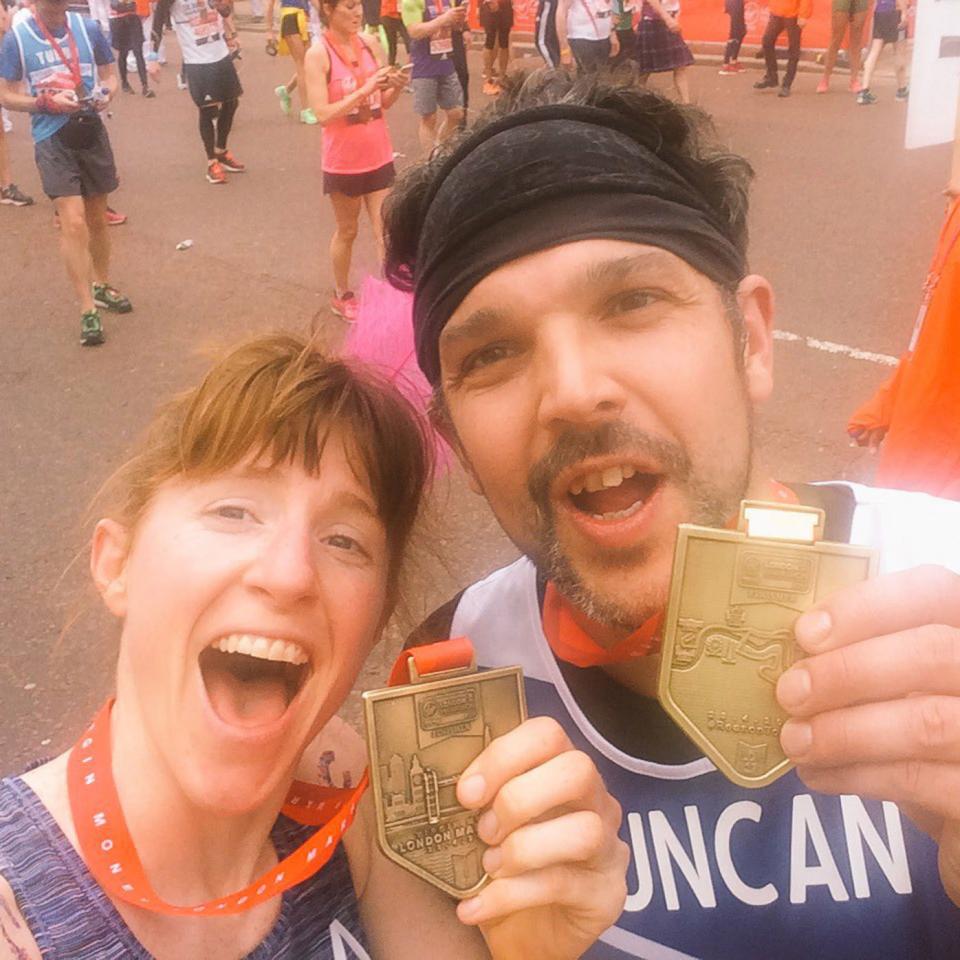 Lisa and Duncan with their medals
1 month to go
I felt fitter than ever before. Running improved my mental health and was an efficient mode of transport during tube strikes! I was the proud owner of a Polar sports watch, I wore my custom-made Snugs earphones religiously, and even started mixing protein powder into porridge. I became the running geek I never thought I'd be.
The night before
After building up to a 20-mile race simulation, we eased off to recover before the big day. To calm my nerves, I phoned my marathon-running friend, Andrew. He simply said: 'Have fun, Lisa!' And it hit me harder than a Usain thunderbolt – I'd been taking it so seriously. I was about to have a once-in-a-lifetime experience; I just had to keep faith and enjoy it.
The big day
After we jumped off the train, Duncan and I were separated into different starting pens; I'd been allocated an earlier start time. Swallowing my tears, I crammed in with the other runners. The energy of so many souls was electrifying. I was next to a woman recovering from breast cancer, a man clutching a photo of his friend who'd passed away, and an elderly gentleman dressed as a postbox. I felt part of the human race. Around mile eight, Duncan ran up behind me, and I've never been so pleased to see him. We ran together, through the hardest challenge of our lives, side by side. I've never heard my name shouted so loud as when I ran past my family; my sister had travelled to London with two small children for no more than a sweaty hug.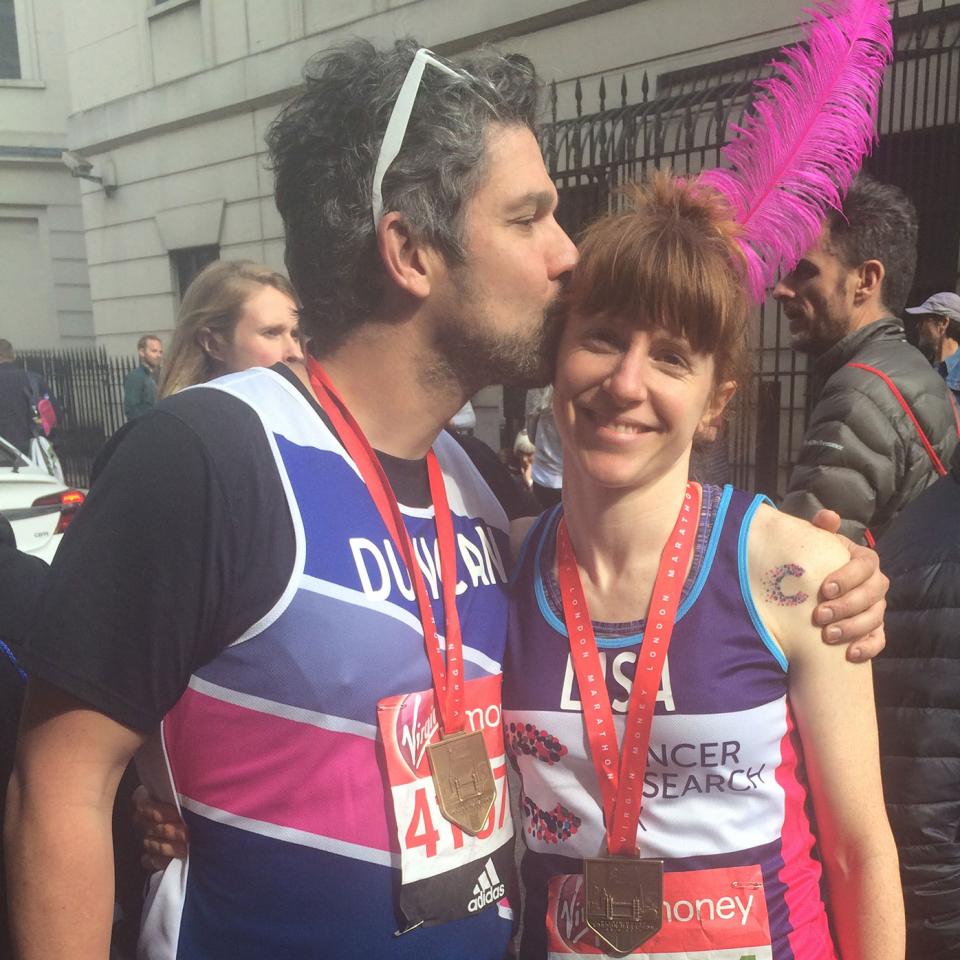 Post-marathon pub celebrations
200 metres to go
As the finish line appeared, I pulled on every muscle and went for a sprint finish. The rush was incredible, and when I felt the medal on my chest, I was crying, laughing and trying not to be sick at the same time. In that moment, every step I'd taken came into focus: I'd discovered a new sense of self, a deeper love for Duncan, and truly understood how much my family and friends loved me. And that was the greatest achievement of all.
Lisa ran the Virgin Money London Marathon for Cancer Research UK. Visit cancerresearchuk.org/sportschallenges to help raise vital funds to beat cancer sooner.
Lisa's running essentials
Wireless Snugs active earphones: Incredibly comfy and custom-fit to your inner ear so they don't fall out when running. Essential for listening to music on long training runs.
Polar M200 GPS running watch: Set targets and track your progress on this easy to use waterproof watch. I don't go anywhere without it now.
2XU compression trousers: Hold in the wobbly bits, and support your muscles to improve recovery in these slinky running leggings.
Runderwear pants: This is life-changing underwear for athletes. Seamless and chafe-free – they are now my favourite pants.
Bridgedale Na-kd socks: Thin, breathable, and I didn't have a single blister!
Magnesium Oil: I loved massaging tired legs with this recovery spray.
Stealth: natural energy gels made from real fruit, and so much tastier than artificial gels.
Lisa's training tips
Find a plan with a realistic number of training runs per week, so you'll stick to it.
Don't worry if you miss occasional short runs, but always make time for longer runs at weekends.
Enjoy those rest days. They're just as important as the training.
Carbohydrates are essential for getting glycogen to your muscles, so eat pasta or potatoes the night before a long run.
Make a fruit smoothie with a scoop of protein powder before a run, and drink it the minute you get home. It helps muscle recovery and stops you getting run down.
Don't miss:
About the author