Food
Trend… Savoury desserts
Forget sugary sweet – forward-thinking chefs across the UK are making their desserts spicy, salty and herby!
We've noticed more and more restaurants and bakeries infusing traditional dessert items with savoury ingredients to create new and unexpected flavour pairings.
From parsnip and white chocolate cream to Stilton and apricot cheesecake, here's our pick of the best on offer.
Chocolate bread and olive oil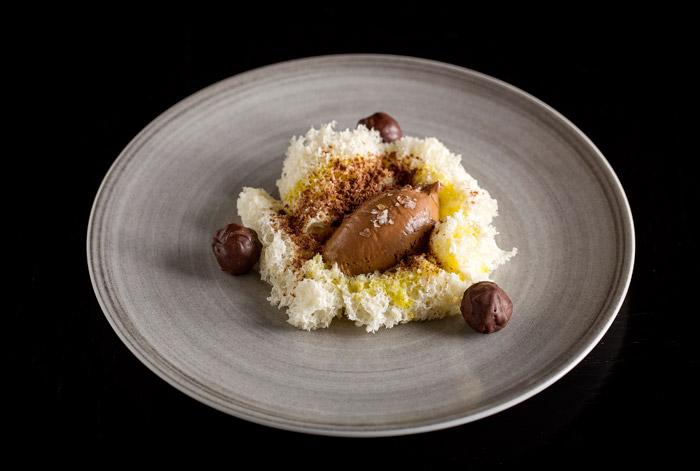 At aqua nueva in London, head chef Alberto Hernandez has a range of sweet/savoury desserts, including matured goat's cheese ice cream with tomato and vanilla compote, an olive cake with strawberries and pan con chocolate y aceite (chocolate, bread and olive oil), pictured above. He told us the inspiration comes from his childhood in Spain:
'My grandmother used to pick me up from school and instead of bringing me a snack of chorizo, she would bring me chocolate and bread. This is a traditional treat in Spain and, while developing my dessert, I decided to add salt and olive oil to the dish to add a complex taste to the diners palate.'
Buttermilk with butternut squash
Bending all the rules is the butternut squash dessert at Fera at Claridges.
The tasty treat is made up of buttermilk custard, a crispy, aerated squash cake and a blood orange gel.
Executive head chef Dan Cox told us that he always likes to use vegetables in a dessert as the result is never too sweet.
Have a go at making a butternut squash cake at home with this recipe.
Parsnip cream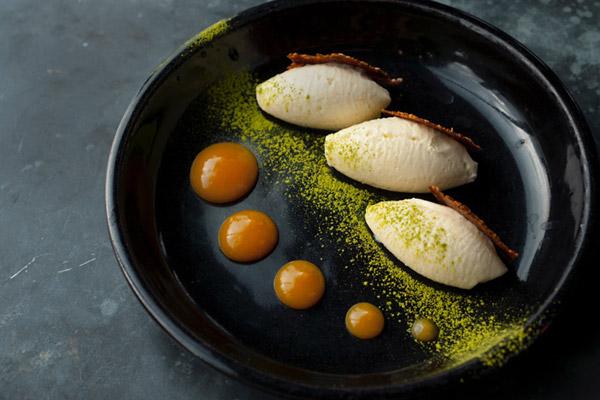 Fancy a parsnip pud?
Head over to the Grain Store in King's Cross, where chef Bruno Loubet has created a stunning dessert of parsnip and white chocolate cream, puffed quinoa nougatine and matcha tea citrus gel.
He trialled the dish during his Grain Store Unleashed pop-up at The Zetter Hotel in Clerkenwell, and it was so popular he decided to keep it on the menu, where it has proven equally popular.
Ricotta cheesecake
Care for some cheese with your chocolate? At Bocca di Lupo in the heart of Soho, head chef Jacob Kenedy often pairs ricotta with the sweet treat.
'I love desserts with savoury notes – be they the more familiar ones like citrus, nuts or black pepper in gelato, or the more macabre sanguine aftertaste of pigs blood in my sanguinaccio – 'really' black pudding. I work with ricotta so much in desserts that I regard it no more as savoury than I do sweet and I especially like the subtle hay-like nuance of sheep's milk ricotta.'
Basil and chilli ice cream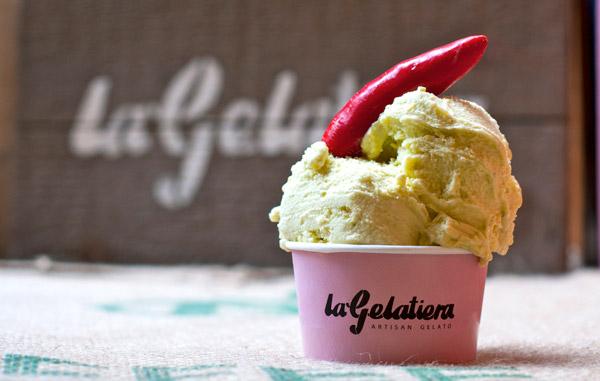 London's La Gelatiera are famous for their unusual flavours. Look out for the seasonal specials, such as basil and chilli (pictured), porcini chocolate cream (mushroom and dark chocolate) and the watercress and lime flavour.
If that's all a bit much for you, their matcha (green tea) flavoured ice cream is said to be one of the best in the city.
Stilton cheesecake
The Palomar in Soho is serving a Stilton cheesecake with apricot coulis.
The restaurant say they wanted to twist the classic combination of cheese after a meal and create a dish that would complement both savoury and sweet elements.
Meaty cocktails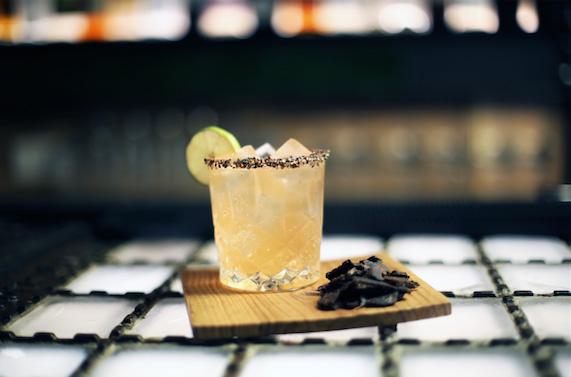 And it seems the trend for savoury flavours extends to cocktails and mocktails, too, with the introduction of the 'Bil and Tonic' at Seven at Brixton bar.
The mocktail combines Cruga Biltong-infused sugar syrup with zesty lemon and lime and is topped with earthy Cinchona Tonic Water and a peppered beef rim!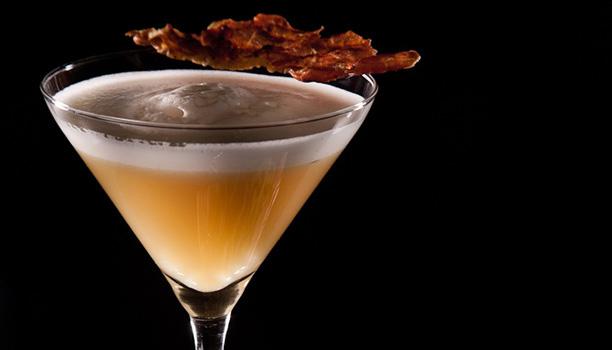 The London Cocktail Club has given their Whisky Sour a savoury twist with its Bacon and Egg Martini. The cocktail mixes Jack Daniels with smoked bacon, egg white, maple syrup, lemon juice and a dash of bitters.
About the author