Food
Taking Orders - Little Social
by Helena Lang
Romantic, intimate and Parisian in style, this little brasserie is part of the Jason Atherton empire and just across the street from his flagship Pollen Street Social. Editor-in-chief Helena Lang slipped into an oxblood banquette for a date night dinner to remember.
What is it?
Inspired by traditional Parisian bistros, this Mayfair restaurant oozes warmth and a traditional sense of comfort with a confident mix of British and French classics on the table.
Where is it?
On a tiny street in W1, close to art galleries, high-class jewellers and fashion boutiques.
Who would love it?
Those on first dates – like the well-known football manager and mystery blonde on the table behind us – to old-hands like ourselves who fancy a petite dinner à deux to rekindle the flames. Kick off with the restaurant's signature cocktail Le Petit Aperitif, £10, a blend of peach wine, gentian, chamomile, citrus and tonic water, to get you in the mood.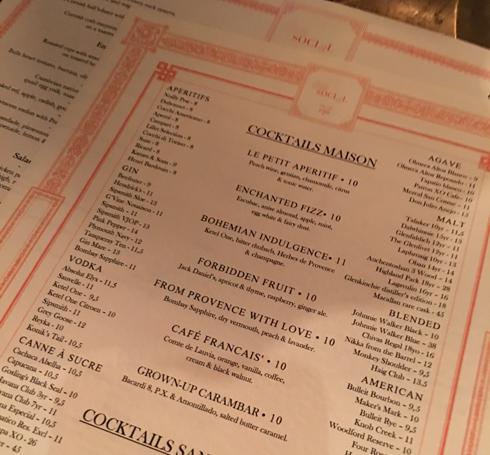 What's on the menu?
There's something for everyone here with Canadian chef Cary Docherty's clean, modern take on classics – easy on the eye and the palate. The starters are a combination of sparkling, fresh seafood – rock oysters, crab mayonnaise and the like – and bistro favourites such as country pâté and Caesar salad, but I wanted to try some of the new more summery dishes and plumped for warm smoked eel, apple, radish, gooseberry compote and nasturtium, £14.50.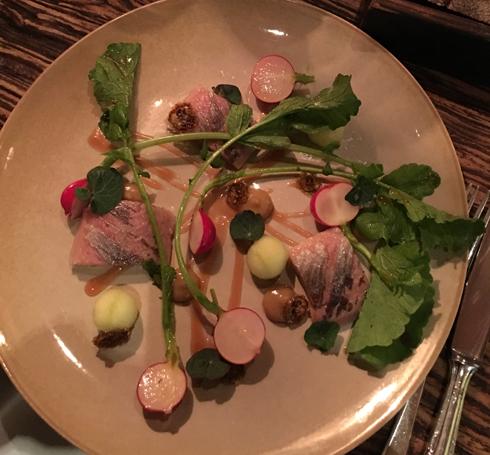 This was a very pretty plate, with the delicate flavour of eel perfectly complemented by the sharp fruit. Next came charcoal-grilled cotes de porc, £25 – straight off the Josper – with a garnish of diced courgette, citrus, mint, chilli, apple, toasted pine nuts and a jug of rich pork jus. How often does one say, 'Wow!' about a pork chop?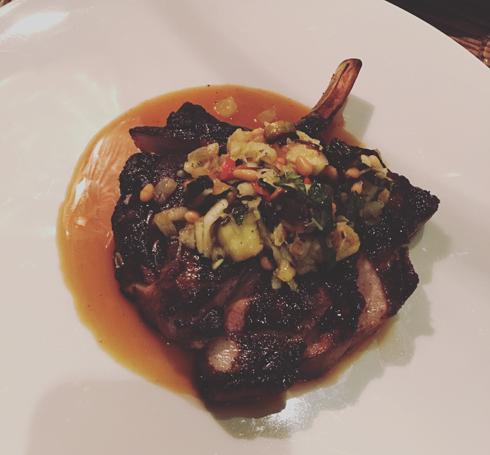 Well, there is always a first time and this was honestly the most delicious, beautifully cooked piece of meat I'd eaten in a long time. Slightly charred and crispy on the outside, meltingly tender and a little pink on the inside, with the diced veg cutting through the richness of the meat. To finish, a modern take on Eton mess, £7.50, featuring two wafer-thin discs of meringue, lovely plump English strawberries and a refreshing basil sorbet, was a combination of a sweet treat and a palate cleanser.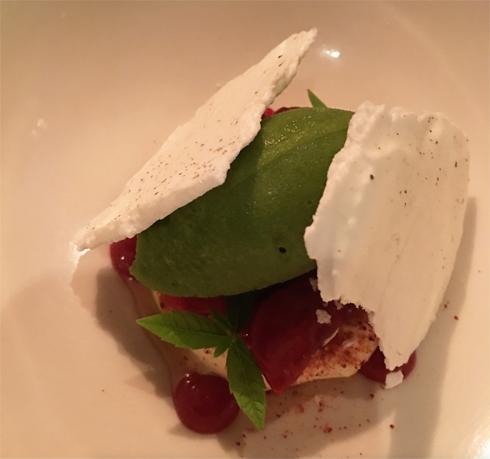 The dish we would order again?
That pork chop. Again. And again. And again and again...
Next time we would try...
Another summer hit; roasted Cornish line-caught cod served with roasted girolles, fresh peas and broad beans and a concentrated romesco sauce, £28.50.
Don`t miss

---