Food
Taking orders: Grand Trunk Road
by Helena Lang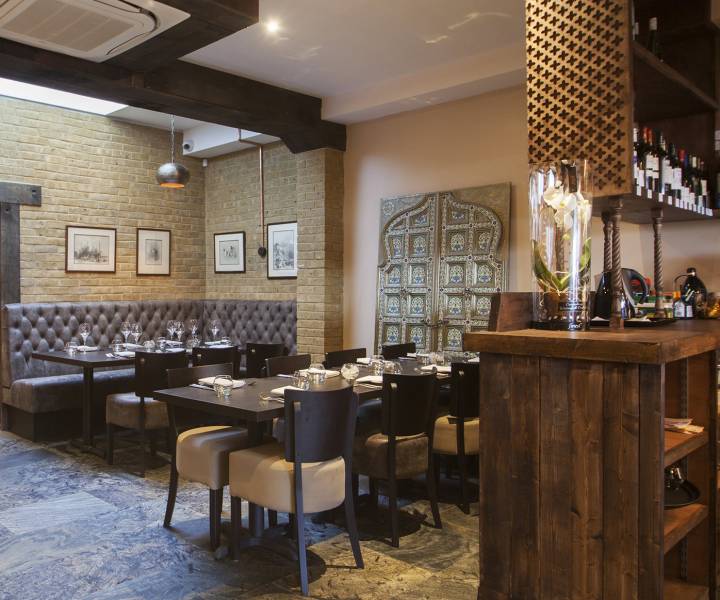 Grand Trunk Road
Where is it?
This raved-about Indian restaurant popped up a couple of years ago on a busy main road in the on-the-edge-of-Essex suburb South Woodford. Although Editor-in-Chief Helena Lang conveniently lives around the corner, the restaurant has fans all over the capital and is a ten-minute stroll from South Woodford station on the Central line.
What's all the fuss about?
Restaurant owner Rajesh Suri has spent his life running some of London's best Indian restaurants, including Mayfair stalwart Tamarind, Soho's Imli and Zaika, in Kensington. Rather than putting his slippers on, he set up Grand Trunk Road closer to his home and family, with former colleague and head chef Dayashankar Sharma. To plan the menu, the pair spent time exploring the Grand Trunk Road, a 2,500km trading route dating back to the 16th century that runs across the Indian subcontinent from Bangladesh to Afghanistan, and the regional cuisines within. The restaurant has just launched a seven-course tasting menu.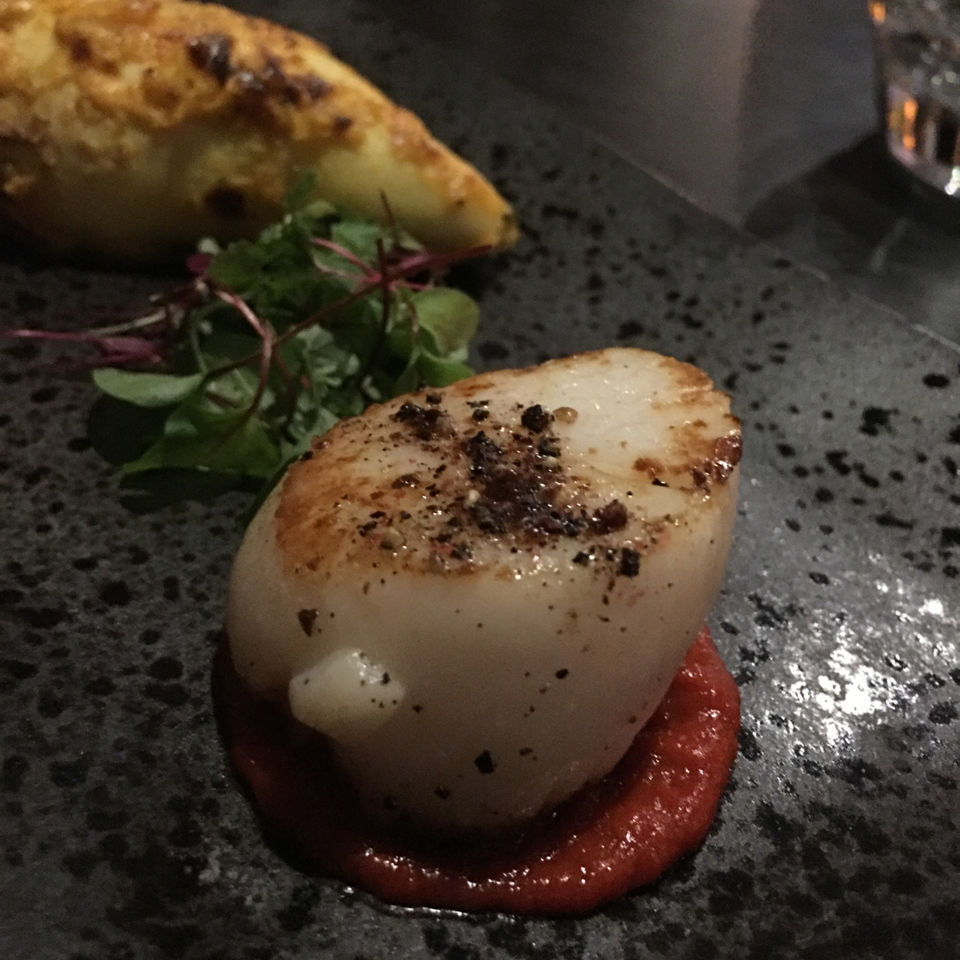 Scallop with roasted pepper, tomato and garlic chutney
What's the place like?
With this kind of pedigree you should expect a sophisticated and contemporary look, and locals love its cool, urban design and subtle glamour. There's a lovely little bar area, smart banquette seating and wooden carvings galore. The restaurant is busy, especially at weekends, with several sittings and a local celebrity crowd.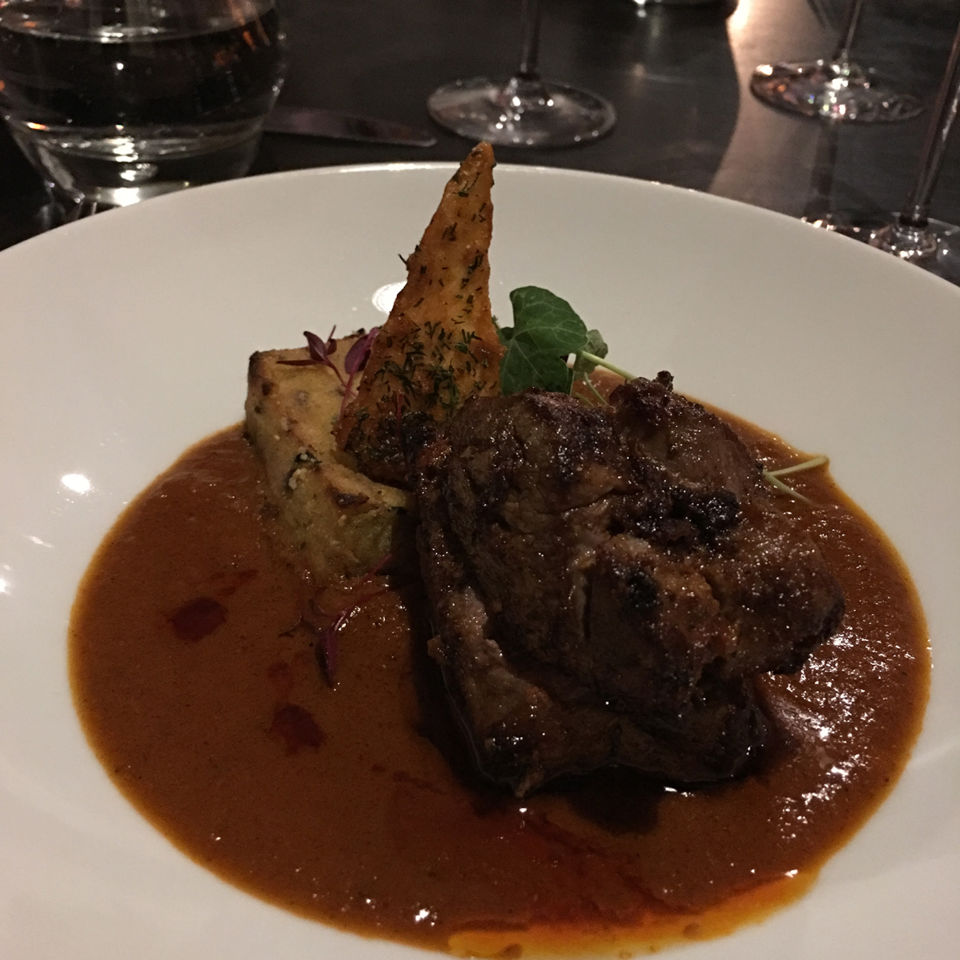 Lamb with rogan josh sauce
What did we eat and drink?
The seven-course tasting menu, described as a 'gastronomic food journey from Kabul to Kolkata', was a clever presentation of chef Dayashankar's skills and precise spicing and flavours. We kicked off with a veggie fritter amuse-bouche before a plate of delicious seafood, including baby squid loaded with prawns spilling out onto a sweet and green mango salsa, and a giant, tender scallop with roasted pepper, tomato and garlic chutney. This was followed by morsels from the tandoor grill, such as rabbit tikka marinated in previously unheard-of spices such as timur, kabab chini and long peppers.
Our generous main course was a bowl of succulent lamb loin with masala mash and a rich, tomatoey rogan josh sauce and platters of side dishes including creamy black lentils and masala naan bread. Indian desserts are often sticky and incredibly sweet, but the plate of three delicious puds were a triumph. Strictly to be eaten in order, they were a Jaffa Cake-inspired chocolate, orange and chilli mandarin cake with a chocolate sauce, a lime and thyme sorbet, and a creamy yogurt with vanilla and berries. Great attention has been paid to matching wines to complement each dish and there are some interesting bottles to try, including a dry Riesling from Washington State and an Argentinian Viognier.
Seven-course tasting menu, £48, with paired wines, £68.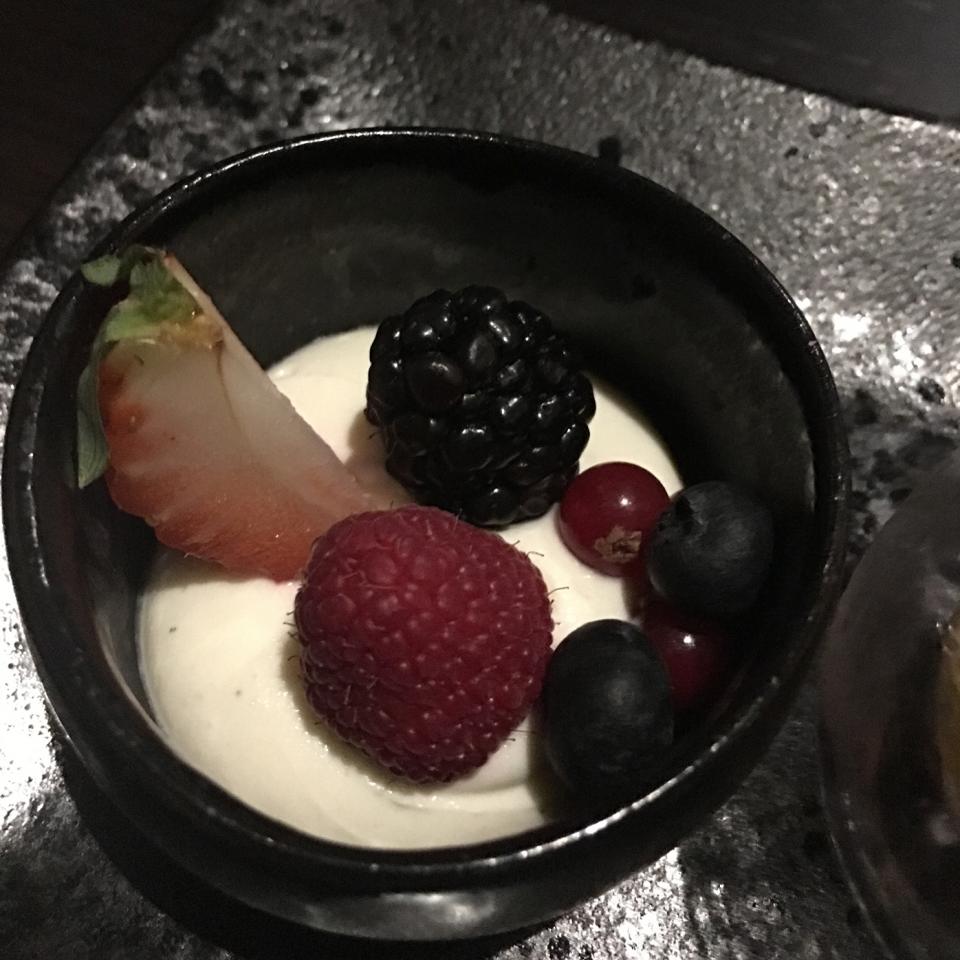 The delicious pudding
Your verdict?
This is my kind of tasting menu – rich in flavour and a good introduction to some new and unfamiliar dishes and spices. Not too heavy, it was just as much fun as the restaurant itself.
Lasting memory?
The baby squid was the most tender I have ever eaten and lip-smackingly good.
Don`t miss

---